"The Year of the Humanities in the University" in 2015-16
By Laura Clark
Issue Date:
April 27, 2015
Provost and Senior Vice Chancellor Patricia E. Beeson has named the upcoming academic year, 2015-16, as the Year of the Humanities in the University. The designation, says Beeson, "is designed to highlight the important role that humanistic thinking plays in research and education across the University." The year will feature a range of events and programs intended to infuse the importance of the humanities into the spectrum of academic disciplines, including the social sciences, natural sciences, engineering, medicine, and others.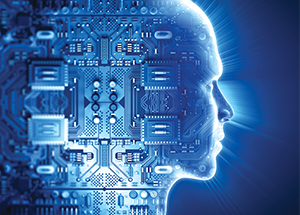 The Provost's Office will provide $100,000 in matching funds to support activities that further this goal. Proposals will be accepted on a rolling basis, effective immediately, with those that bring together individuals from multiple schools or departments especially welcomed. The matching-funds program's call for proposals is available on the Humanities Center Website, www.humcenter.pitt.edu
Don Bialostosky, professor and chair of the Department of English, is leading the committee that will coordinate the year's initiatives.
"I am honored that Provost Beeson asked me to chair the committee and am excited about the enthusiasm on the part of all the committee members," Bialostosky said. "I am confident that the Year of the Humanities will be a timely reminder of the importance of the humanities, not only as significant subjects in their own right, but as a way of thinking that is vital to all the disciplines and professions."
Committee members from the Dietrich School of Arts and Sciences include: Geri Allen, associate professor and director of the Jazz Studies Program, Department of Music; Jonathan Arac, Andrew W. Mellon Professor of English and director of the Humanities Center; Randall Halle, Klaus W. Jonas Professor of German Film and Cultural Studies and director of undergraduate studies in German; Arthur Kosowsky, professor, Department of Physics and Astronomy; Scott Morgenstern, associate professor of political science and director of the Center for Latin American Studies; and Terry Smith, Andrew W. Mellon Professor of Contemporary Art History and Theory.
Committee members representing other schools across the University are: Mary Besterfield-Sacre, associate professor, Fulton C. Noss Faculty Fellow, and director of the Engineering Education Research Center, Swanson School of Engineering; John Camillus, Donald R. Beall Professor of Strategic Management, Joseph M. Katz Graduate School of Business; Vivian Curran, professor and Distinguished Faculty Scholar, School of Law; Maggie McDonald, associate vice chancellor for academic affairs, Health Sciences, School of Medicine, and associate professor of epidemiology; Susan Meyer, associate dean for education and professor, School of Pharmacy; Angela Miller-McGraw, program manager, Hesselbein Global Academy for Student Leadership and Civic Engagement, Office of Student Affairs; Lisa Parker, associate professor, Department of Human Genetics, Graduate School of Public Health, and director of the Master of Arts Program in Bioethics; and Alberta Sbragia, vice provost for graduate studies.
"The committee is an engaged, dynamic group of scholars from a variety of fields," noted Beeson. "I am confident that the events and programs during the year will not only highlight preexisting connections between the humanities and other fields, but also encourage new connections to form."
Other Stories From This Issue
There are no stories for the issue at this time.
On the Freedom Road

Follow a group of Pitt students on the Returning to the Roots of Civil Rights bus tour, a nine-day, 2,300-mile journey crisscrossing five states.
Day 1: The Awakening
Day 2: Deep Impressions
Day 3: Music, Montgomery, and More
Day 4: Looking Back, Looking Forward
Day 5: Learning to Remember
Day 6: The Mountaintop
Day 7: Slavery and Beyond
Day 8: Lessons to Bring Home
Day 9: Final Lessons