Alumni Association Names Distinguished Alumni Fellows
By Anthony M. Moore
Issue Date:
February 24, 2014
The University of Pittsburgh Alumni Association has selected Pitt emeritus trustee Thomas G. Bigley (BUS '56), retired managing partner of Ernst & Young LLP's Pittsburgh office; trustee Robert M. Hernandez (A&S '66), retired vice chair and chief financial officer, USX Corporation; and the honorable Mary Jo Ransford White (LAW '67), a former trustee and a retired Pennsylvania state senator, as 2014 Distinguished Alumni Fellows.
The Distinguished Alumni Fellow designation recognizes outstanding professional achievement and community service. Awardees will be honored during the University's 38th annual Honors Convocation at 3 p.m. Feb. 28 in Carnegie Music Hall, 4400 Forbes Ave., Oakland. The event is free and open to the public.
Brief biographies of the honorees follow.
Thomas

G. Bigley built a career of distinction at Ernst & Young LLP and its predecessor firms, working at the company for 38 years, including the last 17 years as managing partner of the Pittsburgh office. He played an influential role in leading the professional services firm into the specialized consulting fields of health care and information technology. He retired in 1994.
Bigley grew up in Pittsburgh's Mt. Washington neighborhood and attended Pitt on a baseball scholarship. He graduated cum laude with a bachelor of business administration degree from Pitt's College of Business Administration in 1956. He enlisted in the U.S. Air Force and served as a navigator on an air-refueling aircraft from 1957 to 1960.
Bigley was an active Pitt trustee for 22 years, including three years as board vice chair from 2003 to 2006. He became an emeritus trustee in October 2006. He was a member of the Executive, Audit, Compensation, Institutional Advancement, and Nominating Committees and chaired the Athletics Committee for four years.
Bigley also served on the board of Children's Hospital of Pittsburgh of UPMC for 20 years, including serving as its chair from 1994 to 1997.
A Pitt Alumni Association lifetime member, Bigley has served in a number of positions for his alma mater, including as a member of Pitt's Capital Campaign Steering Committee and a member of two of Pitt's Athletic Director Search Committees.
Among his Pitt honors are the 2008 Bill Baierl Award for Distinguished Alumni Service, the 1987 Bicentennial Medallion of Distinction, and the 1984 Pitt Varsity Letter Club Award of Distinction.
He is a member of the University's Cathedral of Learning and Babcock Societies and has been a generous supporter of a number of Pitt's initiatives. Among his professional affiliations and memberships are the American Institute of Certified Public Accountants, the National Association of Accountants, and the Pennsylvania Institute of CPAs, of which he served as the Pittsburgh chapter's president in 1984.
Robert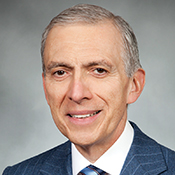 M. Hernandez joined United States Steel Corp. in 1968 and held a number of financial and operational positions as the company transformed into a major energy company—with the acquisitions of Marathon Oil Company and Texas Oil & Gas Corporation—and was renamed USX Corp. During his tenure, Hernandez served in various leadership capacities, including as treasurer, comptroller, president and chief operating officer of USX's Diversified Group, and chief financial officer. He concluded his career in 2001 as USX vice chairman and chief financial officer.
Hernandez is chairman of the board of RTI International Metals, Inc., a leading global supplier of titanium. He also chairs the board of BlackRock Open End Equity & Bond Mutual Funds, serves as lead director of ACE Limited, and is a director of Eastman Chemical Company.
Hernandez has served on the University of Pittsburgh Board of Trustees for nearly 12 years, including six years as board vice chair. He has worked on several board committees, including the Audit, Budget, Compensation, Executive, Health Sciences, and Nominating Committees. In addition, he is a University Director on the UPMC Board of Directors and a board member of the Andrew Carnegie Heroes Fund Commission.
A Pittsburgh native, Hernandez graduated magna cum laude in 1966 from Pitt with a bachelor's degree in economics and was elected to Phi Beta Kappa. In 1968, he received an MBA degree in finance from the Wharton School of Finance and Commerce, University of Pennsylvania, where he finished first in his class.
Hernandez is an avid skier, runner, and mountain biker and lives with his wife, Georgia, a retired nursery school director.
Mary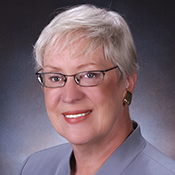 Jo Ransford White served as the Pennsylvania State Senator for the 21st District—comprising Clarion, Forest, and Venango Counties as well as parts of Butler, Erie, and Warren Counties—from 1996 to 2012. Known as the go-to person on issues involving the environment and land usage, White served on several committees, including Appropriations; Consumer Protection and Professional Licensure; Education; Public Health and Welfare; and the Judiciary. She also was the chair of the Senate Environmental Resources and Energy Committee.
In 2001, White was elected caucus administrator for the Republican Majority, becoming the first woman ever elected to a Senate Republican leadership position in the Commonwealth. She served in the role until 2006. Prior to entering political office, White was vice president of environmental and governmental affairs at the Quaker State Corporation from 1976 to 1995. She served as a public defender for Venango County, Pennsylvania, from 1974 to 1976 as well as an associate of the law firm Dale, Woodward, Montgomery & White from 1972 to 1976.
White served on Pitt's Board of Trustees as a Commonwealth Trustee from 2005 to 2013, and she was a member of the Affirmative Action and Health Sciences Committees. Her professional affiliations and memberships have included the Center for Rural Pennsylvania, Interbranch Commission for Gender, Racial, and Ethnic Fairness, the Pennsylvania Environmental Council, and the Pennsylvania Public Television Network Commission, among others. She has served on the board of directors for the Northwest Regional Planning and Development Corporation, the Venango Community Foundation, the Venango County Association for the Blind, and the Wild Resource Conservation Fund.
White is the recipient of Pitt's 225th anniversary medallion, and she has also received an honorary doctorate of public service from Clarion University and a Lifetime Achievement Award from the Franklin Area Chamber of Commerce.
A lifetime member of the Pitt Alumni Association, White earned a bachelor of laws degree from Pitt Law School in 1967.
Other Stories From This Issue
There are no stories for the issue at this time.
On the Freedom Road

Follow a group of Pitt students on the Returning to the Roots of Civil Rights bus tour, a nine-day, 2,300-mile journey crisscrossing five states.
Day 1: The Awakening
Day 2: Deep Impressions
Day 3: Music, Montgomery, and More
Day 4: Looking Back, Looking Forward
Day 5: Learning to Remember
Day 6: The Mountaintop
Day 7: Slavery and Beyond
Day 8: Lessons to Bring Home
Day 9: Final Lessons