Arts & Culture/Pitt Rep "Playing With the Classics"
Issue Date:
September 17, 2007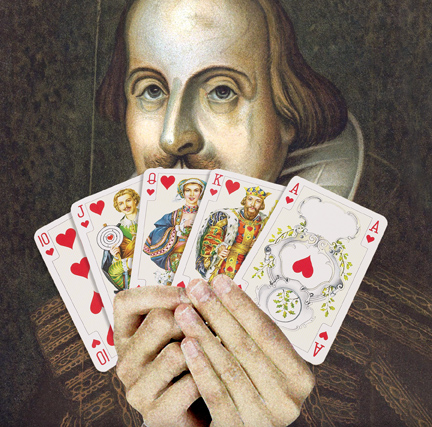 The University of Pittsburgh Repertory Theatre is re-imagining some of theater's classic plays for its 2007-08 season, as a way of celebrating the 25th anniversary of Pitt's Department of Theatre Arts.
The Pitt Rep's "Playing With the Classics" season kicked off Sept. 14-15 with Andreas Jungwirth's Outside Inn, a moody thriller about globalization and alienation, produced in partnership with Germany's Theater Rampe Stuttgart. The bilingual ensemble gave three performances in English and two in German.
The rest of the season will include a timely revival of a Restoration comedy about military salesmanship; a ribald deconstruction of Shakespeare's Othello, told from the viewpoint of the play's female characters; the Pittsburgh premiere of Arthur Miller's The American Clock, set during the Great Depression; and a contemporary take on Aeschylus' The Suppliant Maidens, the Western world's oldest surviving play.
This season is reinforcing one of the Pitt theatre arts department's ongoing missions: bridging the gap between studying plays as literary/historical works and bringing them to life onstage. "We focus not only on performance and technical theater, but also on the theater's history," said Pitt professor and department chair Bruce McConachie. "This season will allow our students to experience a various range of performance styles while gaining knowledge about significant events in theatrical history."
Pitt Rep plays and performance dates follow. All of the productions will be staged in the Stephen Foster Memorial's Henry Heymann Theater except for The American Clock, which will play in the Foster Memorial's Charity Randall Theater.
The Recruiting Officer
Oct. 10-21
Two slick British Army recruiting officers use silver-tongued salesmanship and empty promises to lure the lower classes into joining up, in Irish playwright George Farquhar's satirical comedy, to be directed by Pitt teaching artist-in-residence Holly Thuma.
Desdemona, a Play About a Handkerchief
Nov. 7-18
With the men offstage, Desdemona, Emilia, and Bianca dispense with giggling and curtseys and engage in shockingly honest girl talk—shedding new light on one of the most famous props in all of theater—in Pulitzer Prize-winner Paula Vogel's comedic deconstruction of Othello. Julie Costa-Malcolm will direct.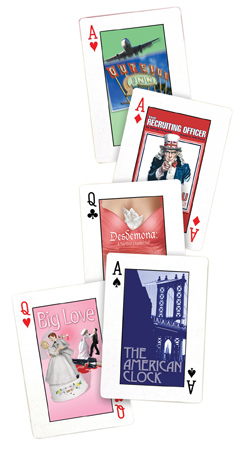 The American Clock
Feb. 20–March 2
Based on Studs Terkel's Hard Times and featuring 20 actors playing 52 different roles, Arthur Miller's drama recreates the Great Depression with a series of vignettes that simultaneously celebrate and indict the American spirit. C.T. Steele will direct.
The Department of Theatre Arts will hold a 25th anniversary alumni event in conjunction with The American Clock, welcoming back former students, artists, faculty, and staff. Details will be forthcoming.
Big Love
April 2-13
A chaotic juxtaposition of poetry, music, and violence inspired by Aeschylus' The Suppliant Maidens, Charles L. Mee's play plunges audiences into a rollercoaster war of the sexes while rhapsodizing the virtues of sisterhood, independence, and rare true love. Melissa Rynn Porterfield will direct.
For more information, visit www.play.pitt.edu or call 412-624-PLAY (7529).
Other Stories From This Issue
There are no stories for the issue at this time.
On the Freedom Road

Follow a group of Pitt students on the Returning to the Roots of Civil Rights bus tour, a nine-day, 2,300-mile journey crisscrossing five states.
Day 1: The Awakening
Day 2: Deep Impressions
Day 3: Music, Montgomery, and More
Day 4: Looking Back, Looking Forward
Day 5: Learning to Remember
Day 6: The Mountaintop
Day 7: Slavery and Beyond
Day 8: Lessons to Bring Home
Day 9: Final Lessons