Issue Date:
May 12, 2008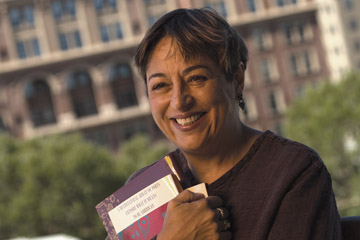 Toi Derricotte (above), a Pitt English professor and an award-winning poet, has received two prestigious awards recognizing her career-long contributions to letters and writers. Poets & Writers Inc., the nation's largest nonprofit literary organization serving poets, fiction writers, and creative nonfiction writers, honored Derricotte with the Barnes & Noble Writers for Writers Award. The honor is given annually to writers who volunteer time or money to writers' causes, have advocated on behalf of other writers, or have made an exceptional contribution affecting the lives of writers. On
May 17, the New York University Graduate School of Arts and Science will honor Derricotte with the Alumni/Alumnae Achievement Award in recognition of her achievements and contributions to society. Previous winners of the award have included, among others, Nobel Laureate biochemist Julius Axelrod and Pulitzer Prize-winning composer George Perle.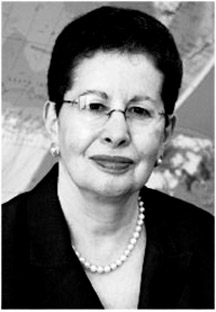 Carolyn Ban (above), a professor in Pitt's Graduate School of Public and International Affairs, has been selected as a Fulbright scholar to the European Union Affairs Research Program for 2009. She will spend spring semester in Belgium, researching the impact of administrative reform on management, morale, and motivation in the European Commission. She will work jointly with scholars at the Institute for European Studies at the Université Libre de Bruxelles and at the Public Management Institute at the Katholieke Universiteit Leuven.
Steven R. Little, a professor of chemical engineering in Pitt's Swanson School of Engineering, received a 2008 Beckman Young Investigators award for developing synthetic cellular constructs that could allow for better understanding and even control of the immune system.
The award, which includes a three-year grant of $300,000, is given by the Arnold and Mabel Beckman Foundation. The foundation supports innovative research and is named for renowned scientist Arnold Beckman, inventor of the pH meter and pioneer of Silicon Valley.
Little received the award for his ongoing effort to create particles that would behave as natural cells do to carry out specific tasks. His work currently focuses on dendritic cells, which direct the immune system's response to an invader by presenting antigens to the cells that carry out the body's attack. With the engineered particles, Little can control the signals presented to the immune system and, in turn, the body's response to a perceived malady. The particles communicate with the body in a similar way as natural cells, and Little simply tailors the presence and extent of these natural interactions, he said.
Such control over the immune system would be particularly useful to organ transplant patients who risk having their immune system reject a new organ, Little said.
Current exploratory methods of regulating the body's immune response are similar to Little's method but employ cells from a person's blood. These cells are removed, altered, and then injected back into the body. But they are difficult to harvest in large quantities and can change to the point of losing the intended function. On the other hand, the engineered particles can be synthesized in bulk and their structure remains constant, Little said.
Little plans to extend his research beyond dendritic cells and produce a general template that can mimic any cell, he said. He began with the immune system because of its intricate communication system, he said.
Robert Palmer, a professor in the School of Medicine, was recently appointed director of clinical geriatrics at the University of Pittsburgh Medical Center (UPMC).
Palmer has gained national prominence for innovative efforts to improve the outcomes of hospitalization through geriatric assessment and interdisciplinary care.
"Dr. Palmer is an internationally recognized face in the field of geriatric medicine and brings to UPMC his extensive expertise in caring for older adults. He will be a wonderful addition to our already accomplished team of geriatric specialists," said Neil M. Resnick, Pitt professor of medicine, chief of the Division of Geriatric Medicine, and director of the University of Pittsburgh Institute on Aging.
Palmer attended medical school at the University of Michigan and completed his residency training in internal medicine at the Los Angeles County/University of Southern California Medical Center. He obtained his master's degree in public health at the University of California, Los Angeles, where he later completed a fellowship in geriatric medicine. He is nationally and internationally recognized for his patient care, research, and publications. He is the author of numerous book chapters, scientific reviews, and geriatric textbooks, including Age Well! and Acute Hospital Care. Palmer comes to UPMC from the Cleveland Clinic, where he served as head of the section of geriatric medicine.
Other Stories From This Issue
There are no stories for the issue at this time.
On the Freedom Road

Follow a group of Pitt students on the Returning to the Roots of Civil Rights bus tour, a nine-day, 2,300-mile journey crisscrossing five states.
Day 1: The Awakening
Day 2: Deep Impressions
Day 3: Music, Montgomery, and More
Day 4: Looking Back, Looking Forward
Day 5: Learning to Remember
Day 6: The Mountaintop
Day 7: Slavery and Beyond
Day 8: Lessons to Bring Home
Day 9: Final Lessons