Issue Date:
October 6, 2008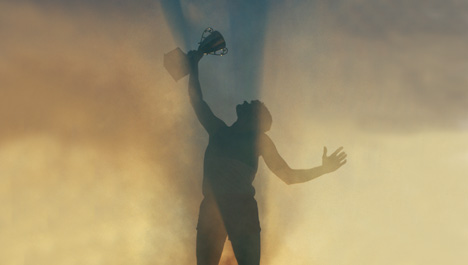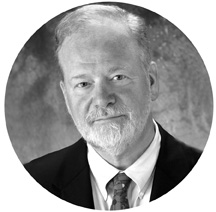 Dana H. Bovbjerg
Dana H. Bovbjerg, a nationally renowned expert in biobehavioral oncology research, has joined the University of Pittsburgh Cancer Institute (UPCI) as director of the Biobehavioral Medicine Program. Bovbjerg also holds a faculty appointment as a professor in Pitt's Department of Psychiatry.
Prior to joining UPCI, Bovbjerg directed the Biobehavioral Medicine Program at the Mount Sinai School of Medicine in New York. He also has held faculty positions at Memorial Sloan-Kettering Cancer Center and Cornell University Medical College.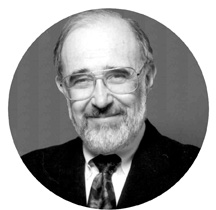 Bernard Goldstein
Bernard Goldstein has been appointed chair of the National Academies' Committee on the Effectiveness of National Biosurveillance Systems: BioWatch and the Public Health System. Goldstein is a professor in Pitt's Department of Environmental and Occupational Health and former dean of the University's Graduate School of Public Health.
The 25-member National Academies committee, convened in response to a congressional request, will evaluate the cost effectiveness of the BioWatch program―an advanced bioterrorism monitoring system that collects airborne particles to provide early warning of the release of pathogens. The system alerts authorities before victims begin to show symptoms and provides the opportunity to deliver earlier treatments.
Maj. Gen. (retired) Gale S. Pollock, former deputy surgeon general of the U.S. Army, has joined the UPMC Eye Center as executive director of the nation's first Center for Ocular Regeneration and Vision Restoration. The center will focus on clinical research and efforts to help those with vision impairments become more active in their communities.
Pollock has had a distinguished U.S. Army career with broad experience in health care administration. She received master's degrees in business administration from Boston University, health care administration from Baylor University, and national security and strategy from the National Defense University.
David Geller, the Richard L. Simmons Professor of Surgery in Pitt's School of Medicine, and codirector of the UPMC Liver Cancer Center, has been chosen president-elect of the Society of University Surgeons (SUS). The nation's premier organization for surgeon investigators, SUS is dedicated to advancing the art and science of surgery by encouraging members to pursue original investigations in the clinic and the laboratory and by developing innovative methods for teaching surgery.
As a hepatobiliary surgical oncologist, Geller has clinical interests in the evaluation and management of patients with liver cancers. Geller received his medical degree from Northwestern University Medical School in 1988 and completed his general surgery residency in 1996 at UPMC, followed by a liver transplantation fellowship at the Thomas E. Starzl Transplantation Institute in 1998.

The University of Pittsburgh's Peter M. Winter Institute for Simulation, Education, and Research (WISER) has obtained the endorsement of the American Society of Anesthesiologists.
Part of the School of Medicine's Department of Anesthesiology and Pain Medicine, WISER is a multidisciplinary training institute with participants ranging from students in the schools of the health sciences to paramedics, nurses, respiratory therapists, and physicians. Using lifelike, computerized simulators, WISER provided 12,000 training sessions to about 3,500 health care providers in the 2007-08 academic year.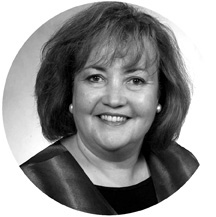 Susan Albrecht
Pitt professor Susan Albrecht, associate dean in the School of Nursing, has been named president-elect of the Association of Women's Health, Obstetric, and Neonatal Nurses. She will serve in that position beginning Jan. 1, 2009, and will become the organization's president in 2010.
Albrecht has served on Pitt's faculty for more than 30 years, teaching undergraduate, graduate, and doctoral students. In addition, she has worked as a staff nurse for the past 30 years with the South Hills Health System.
She holds a Bachelor of Science degree in nursing, a Master of Science degree in maternity nursing, and a PhD from the University of Pittsburgh. She also received a master's degree in public management from Carnegie Mellon University.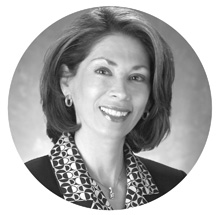 Janet L. Grady
Pitt-Johnstown professor Janet L. Grady, director of UPJ's nursing program, has been accepted for fellowship in the Academy of Nursing Education. Those accepted as fellows must demonstrate enduring and substantial contributions to nursing education as well as visionary leadership in the profession.
Elviyanti Martini, an Indonesian public health coordinator, and Zarema Mukusheva, a Chechen TV reporter and human rights documentary filmmaker, are recipients of an H.J. Heinz Co. Fellowship that provides a year of practical, professional, and educational experiences through Pitt.
Martini has a master's degree in community nutrition from the South East Asian Ministers of Education Organization's Tropical Medicine and Public Health network, based at the University of Indonesia. She has worked the past 12 years with Helen Keller International, an nongovernmental organization that provides expertise and training to establish nutrition and eye-health programs in partnership with host countries
Mukusheva received a master's degree in history from the Chechnya State University. She has worked as a researcher with the Chechen National Museums' Department of Ethnography, a reporter for Chechen TV, and, since 2000, a human rights monitor and filmmaker for the Human Rights Center–Memorial, a leading human rights organization in Russia.
Paul Nelson, a professor of international development in the Graduate School of Public and International Affairs, received a $275,000 grant from the Henry Luce Foundation to fund a three-year project titled "Religious Institutions and Voices in International Development." Project activities include research on the roles of religion and faith-based nongovernmental organizations in shaping development and human rights policy.
Other Stories From This Issue
There are no stories for the issue at this time.
On the Freedom Road

Follow a group of Pitt students on the Returning to the Roots of Civil Rights bus tour, a nine-day, 2,300-mile journey crisscrossing five states.
Day 1: The Awakening
Day 2: Deep Impressions
Day 3: Music, Montgomery, and More
Day 4: Looking Back, Looking Forward
Day 5: Learning to Remember
Day 6: The Mountaintop
Day 7: Slavery and Beyond
Day 8: Lessons to Bring Home
Day 9: Final Lessons