Issue Date:
July 9, 2007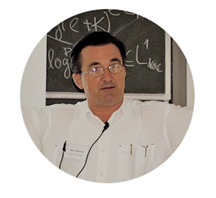 Juan Manfredi, currently chair of the Department of Mathematics in Pitt's School of Arts and Sciences, will become the school's associate dean for undergraduate studies, effective Sept. 1.
As associate dean, Manfredi will chair the Arts and Sciences Undergraduate Council, convening and leading that council and representing it on the Arts and Sciences Council; as such he will be responsible for providing leadership on curricular issues. Manfredi also will lead the team of assistant deans and other professionals who provide the academic services traditionally expected of the Office of the Associate Dean for
Undergraduate Studies, including the Advising Center, the Academic Resource Center, the Office of Experiential Learning, Student Records, and Freshman Programs.
"Dr. Manfredi has a distinguished record as a teacher," wrote N. John Cooper, dean of the School of Arts and Sciences, in a memorandum to the school's department chairs and program directors, announcing Manfredi's appointment. "He has been deeply engaged with our undergraduate program throughout his career at the University of Pittsburgh, and led the team that started our Calculus Project, an initiative that brought core calculus instruction into the digital age in the early 1990s. Dr. Manfredi's innovative teaching of undergraduate calculus was supported financially by the NSF (National Science Foundation) between 1993 and 1996, and his contributions were recognized through the Chancellor's Distinguished Teaching Award in 1994.
"Dr. Manfredi is an experienced academic administrator," Cooper added, "including service as an NSF program director and, since 2005, as chair of our Department of Mathematics."
Manfredi's research specialty is nonlinear potential theory, using the methods of classical complex analysis, nonlinear partial differential equations, harmonic analysis, and the theory of quasi-regular mappings. Manfredi has published extensively in the major peer-reviewed journals of his discipline and has a strong record of NSF support for his research.
He came to Pitt as an assistant professor in 1989 and was promoted to associate professor and awarded tenure in 1993. He was promoted to professor in 1998.
Mathematics professor Ivan Yotov will serve as interim chair of the math department from Sept. 1, 2007, until Aug. 31, 2008.
The Global Studies Program within Pitt's University Center for International Studies has been awarded a $78,000 grant by the Fulbright-Hays Group Projects Abroad, part of the International Education Programs Service of the U.S. Department of Education. With the goal of helping U.S. educators integrate Islamic culture and history into their curricula, the grant—titled Islam, the West, and the Muslim World—will enhance the participating educators' abilities to offer valuable information in the classroom, design curriculum models for secondary and higher education, and speak about the Islamic world in their communities.
The resulting course work, curriculum models, and publicly available syllabi will be designed to expand academic offerings at a range of education institutions.
From June 24 through July 22, representatives of Pitt, five regional colleges, and two high schools participated in an Egypt study tour that was developed in collaboration with South Valley University in Qena and the Program for Dialogue of Civilizations at the Faculty of Economics and Political Science at Cairo University.
The Egyptian tour included visits to Luxor, where group members focused on ancient Egypt; Alexandria, where the fusion of East and West from ancient times to the British occupation was studied; and Cairo, where participants investigated the evolution of religious diversity and the spread of Islam into contemporary society. The tour included seminars with Egyptian faculty members; discussions with religious, cultural, political, and community leaders; visits to historic sites; and attendance at cultural performances.
Christine Hippert, who recently completed the joint PhD and Master of Public Health program in anthropology and public health at Pitt, has been awarded the inaugural Eduardo Lozano Memorial Dissertation Prize.
Hippert was nominated for her dissertation, titled "Identity and Development in Rural Bolivia: Negotiating Gender, Ethnicity, and Class in Development Contexts."
The Eduardo Lozano Memorial Dissertation Prize is awarded annually for the best doctoral dissertation at Pitt on a topic related to Latin America, the Caribbean, or Latin American communities in other countries. The prize includes a $1,250 cash award. It was created to honor the life and work of the late Eduardo Lozano, who founded the Latin American collection at Hillman Library in 1967 and directed it until his death in August 2006. Lozano developed the collection into one of the most outstanding of its kind in the world.
Hippert will assume a tenure-track position as an assistant professor in the Department of Sociology and Archaeology at the University of Wisconsin-La Crosse in the fall.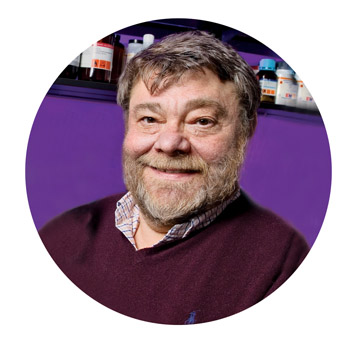 Sanford Asher, Distinguished Professor of Analytical Chemistry, Biophysical Chemistry, Materials Sciences, and Physical Chemistry in Pitt's School of Arts and Sciences, will receive the 2008 Pittsburgh Spectroscopy Award at the 2008 Pittcon Conference & Expo in New Orleans in March 2008.
Established in 1957, the award honors individuals with an outstanding record of contributions to the field of applied spectroscopy, or the study of the interaction of light particles and matter. The Spectroscopy Society of Pittsburgh presents the award.
Asher has been at the forefront of spectroscopy for more than 20 years, having pioneered the development of UV Raman Spectroscopy, which allows the study of interactions between molecular electron clouds and nuclear vibrations. Asher also was instrumental in the development of a noninvasive method to detect glucose levels in bodily fluid. Using a sensory material worn like a contact lens, millions of diabetics could one day be spared the ordeal of having to prick their fingers to check blood sugar levels. The thin plastic sensor would change colors based on the concentration of blood glucose.
Susan M. Meyer, professor and associate dean of education in Pitt's School of Pharmacy, has been elected to a three-year term on the Board of Directors of the Association for Prevention Teaching and Research (APTR). APTR is an inter-professional association that advances population-based and public health education, research, and service. APTR members include health professionals, faculty, and students within academic departments, public heath graduate programs, health agencies and schools of public health. APTR provides essential linkages to bring together individuals and institutions devoted to health-promotion and disease-prevention education and research.
The University of Pittsburgh Alumni Association recently elected eight new members to its 2007-08 board of directors. Dexter Edmunds, Arnold Epstein, Lauren Feintuch, Alka Patel, and Haig Sakoian were elected to the position of director at large. Rebecca Borghi, Aminu Idris, and Chris Porter were elected to the position of regional director.
Both positions carry a two-year office term and a wide range of responsibilities, including serving as hosts at Alumni Association events and on Alumni Association committees.
Biographical information of the newly elected officials follows:
Dexter Edmunds is president and CEO of Business Diplomacy Consulting, LLC. He graduated from the University in 1984 with a BS degree in information technology. He has since served the Alumni Association as a Pitt Golden Panther and a member of the Pitt Letterman Club. Edmunds resides in Atlanta, Ga.
Arnold Epstein is an adjunct instructor in Pitt's Administration of Justice and Legal Studies program. He graduated from Pitt in 1969 with a BA degree in education. As a member of the University's Alumni Leadership Council, Epstein has supported numerous Alumni Association activities. He resides in Pittsburgh.
Lauren Feintuch graduated from Pitt's College of Business Administration in 2006 with a degree in marketing. As an alumnus, Feintuch has served as president of Omicron Delta Kappa and the Society of International Business. She resides in Hoboken, NJ.
Alka Patel is an associate of Pepper Hamilton, LLP. Patel graduated from the University in 1996 with a BS degree in materials science and engineering. Patel resides in Pittsburgh.
Haig Sakoian is the global director of Environment Health and Safety and Operations Audit with Alcoa Inc. Sakoian has earned three degrees at Pitt: a BS degree in biochemistry in 1975, an MS degree in industrial hygiene in 1979, and an MBA degree in 2004. Sakoian has served as a corporate level sponsor for the University's Athletics programs. He resides in Pittsburgh.
Rebecca Borghi is a medical technologist with INOVA Fairfax Hospital. Borghi graduated from the University's School of Health and Rehabilitation Sciences in 1997. She has served as membership chair of the Chesapeake & Potomac Pitt Club and in various positions with the Alumni Leadership Council. She resides in Fairfax, Va.
Aminu Idris is an assistant director with the Independent National Electoral Commission. Idris graduated from the University with a BA degree in political science in 1985 and an MPIA degree in 1987. Idris resides in Abuja, Nigeria.
Christopher Porter is a senior vice president at Jefferies & Company, a global securities and investment banking firm. Porter graduated from the University's Katz Graduate School of Business in 1994 with an MBA degree. He has served on the Katz Alumni Association Board of Directors. He resides in New York, NY.
Other Stories From This Issue
There are no stories for the issue at this time.
On the Freedom Road

Follow a group of Pitt students on the Returning to the Roots of Civil Rights bus tour, a nine-day, 2,300-mile journey crisscrossing five states.
Day 1: The Awakening
Day 2: Deep Impressions
Day 3: Music, Montgomery, and More
Day 4: Looking Back, Looking Forward
Day 5: Learning to Remember
Day 6: The Mountaintop
Day 7: Slavery and Beyond
Day 8: Lessons to Bring Home
Day 9: Final Lessons