Issue Date:
September 22, 2008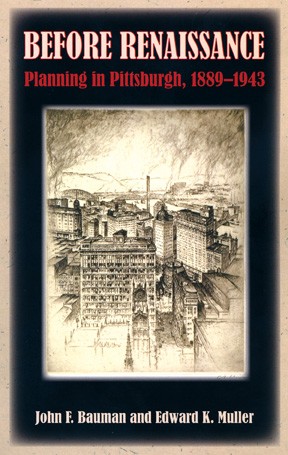 Symposium to Address Pitt Professor's Book on Pittsburgh's Urban Planning
Edward K. Muller, University of Pittsburgh professor of history, and his book Before Renaissance: Planning in Pittsburgh, 1889-1943 (University of Pittsburgh Press, 2006), will be honored during the Department of History Book Symposia Series, the first of the academic year. "The Scholar in the Community" symposium will take place from 3:30 to 5:30 p.m., Sept. 26 in the William Pitt Union Lower Lounge.
In addition to celebrating Muller and his work, the symposium will feature commentary by Morton Coleman, past director of Pitt's Institute of Politics; Howard Gillette, director of the Mid-Atlantic Regional Center for the Humanities and professor of history at Rutgers-Camden University; Joel Tarr, Richard S. Caliguiri University Professor of History and Policy at Carnegie Mellon University; and August Carlino, president and chief executive officer of the Rivers of Steel National Heritage Area.
The group will address the significance of this book within the history of planning in both Pittsburgh and the nation, and comment on Muller's involvement as a public scholar in the city.
The symposium is free and open to the public. For more information, call 412-648-7451.
—Patricia Lomando White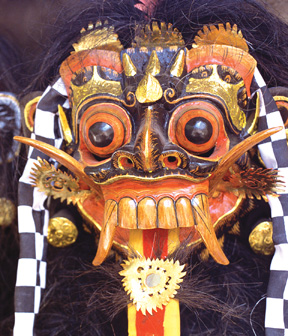 Pitt Sets Conference on Islam, Popular Culture in Indonesia, Malaysia
Indonesia and Malaysia are home to approximately one-fifth of the world's Muslim population, yet they are often overlooked or misrepresented in the media's portrayal of Islam. Ideas, sounds, images, and gestures associated with Islam abound in contemporary popular cultural forms, including film, music, television, radio, comics, fashion, magazines, and cyberculture.
An Oct. 10-12 conference, Islam and Popular Culture in Indonesia and Malaysia, will address the relationship between Islam and popular culture in the Malay world. Speaker and panel sessions will be conducted at two primary locations: the Pittsburgh Filmmakers Melwood Screening Room, 477 Melwood Ave., North Oakland, and the Martin Colloquium Conference Room, 4127 Sennott Square. The full schedule and additional information are available on the Asian Studies Center's conference Web site at www.ucis.pitt.edu/asc/conference.
In the last two decades, forms of Islam represented in the mass media—targeted largely at urbanized youth—have played a key role in the Islamisation of Indonesia and Malaysia. These forms—and the accompanying circulation, marketing, and practice of Islamic ideals—will be the focus of the conference.
The seminar will address issues concerning the historical and social conditions that have contributed to popular culture in the Malay world. It will also look at the forms that Islam takes in popular culture and the meanings audiences derive from these representations. Central to these issues is the role the mass media play in establishing Muslim identities, especially among youth.
The conference is cosponsored by Pitt's School of Arts and Sciences, Office of the Provost, University Center for International Studies, Global Studies Program, Asian Studies Center, Indo-Pacific Council, Department of Music, Women's Studies Program, Department of Anthropology, Film Studies Program, Department of English, Cultural Studies Program, and Consortium for Education Resources on Islamic Studies as well as Ohio University's Center for Southeast Asian Studies and Falcon Interactive, Indonesia.
The conference also includes a film screening and concert. Gubra (Anxiety, 2006), directed by Yasmin Ahmad, will be shown at 7:30 p.m. Oct. 10 in the Melwood Screening Room. The concert, Rock Meets Islam in Indonesia, featuring Rhoma Irama and Soneta, with Pittsburgh's own Dangdut Cowboys, begins at 8 p.m. Oct. 11 in Bellefield Auditorium. Both events are free and open to the public; space however, is limited.
—Amanda Leff

Richard A. Clarke to Discuss Presidential Candidates, National Security
The University of Pittsburgh's Matthew B. Ridgway Center for International Security Studies will present a lecture by internationally renowned security expert Richard A. Clarke as part of its speaker series. An expert on counterterrorism and homeland, national, and cybersecurity, Clarke will present a free public lecture titled "Which Candidate Is Better for National Security?" at 7:30 p.m. Oct. 9 in the Teplitz Memorial Courtroom, on the ground floor of the Barco Law Building.
Clarke served the last three Presidents as a senior White House advisor. Throughout his 11 consecutive years of White House service, he has been special assistant to the president for global affairs, national coordinator for security and counterterrorism, and special advisor to the president for cybersecurity.
Clarke is an on-air consultant for ABC News and teaches at Harvard's Kennedy School of Government.
He also is the author of the bestselling book Against All Enemies (Free Press, 2004) and its 2008 sequel, Your Government Failed You.
More information is available at 412-624-7884 or www.ridgway.pitt.edu.
—Amanda Leff
Other Stories From This Issue
There are no stories for the issue at this time.
On the Freedom Road

Follow a group of Pitt students on the Returning to the Roots of Civil Rights bus tour, a nine-day, 2,300-mile journey crisscrossing five states.
Day 1: The Awakening
Day 2: Deep Impressions
Day 3: Music, Montgomery, and More
Day 4: Looking Back, Looking Forward
Day 5: Learning to Remember
Day 6: The Mountaintop
Day 7: Slavery and Beyond
Day 8: Lessons to Bring Home
Day 9: Final Lessons