Issue Date:
November 10, 2008
Pitt to Present Alumnus Kim, K'Arts Korean Music Ensemble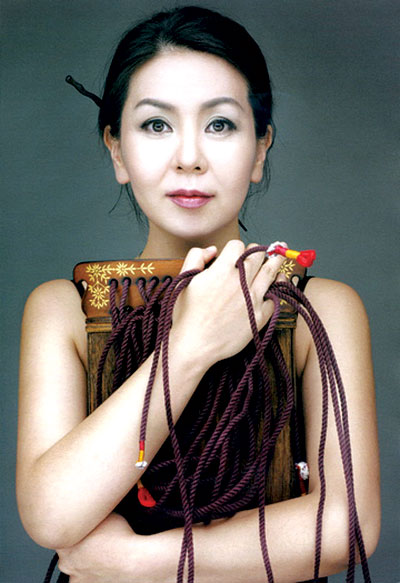 The University of Pittsburgh will present an evening of Korean music and dance by Pitt alumnus Hee-Sun Kim (A&S '04) and the K'Arts Korean Music Ensemble at 8 p.m. Nov. 10 in Bellefield Auditorium. The performance, titled "Fragrance of Korean Music and Dance," is free and open to the public. The ensemble comprises professors and students from Korea National University of Arts.
The performance will feature cheonnyeonmanse (ancient court music), sanjo (instrumental folk music), sinawi (shaman ritual music), modern compositions, and folk dances. Instruments will include the gayageum and ajaeng (plucked and bowed silk-string zithers), haegeum (two-stringed vertical fiddle), daegeum and danso (transverse and vertical bamboo flutes), piri (oboe), and janggu (hourglass drum).
—Amanda Leff
CBS News Correspondent to Speak at Pitt Nov. 17
The University of Pittsburgh Honors College will feature Kimberly Dozier, award-winning CBS foreign correspondent, in a lecture titled "Breathing the Fire: Fighting to Report—and Survive—the War in Iraq" at 7:30 p.m. Nov. 17 in the University's Frick Fine Arts Auditorium.
Dozier has covered Iraq and the Middle East extensively for the CBS Evening News, The Early Show, and CBS Radio News. Her talk is based on her book Breathing the Fire (Meredith Books, 2008), which is a moment-by-moment account of the journey of America's combat injured, as told through her own experience of recovering from a car bombing in Iraq.
The event is free and open to the public, but seating is limited. Those interested in attending must RSVP for a reservation with name, address, phone number, and the name(s) of additional attendees to uhcevent@pitt.edu (preferred) or 412-624-6880.
Prior to her CBS News appointment, Dozier was the chief correspondent for WCBS-TV's (New York) Middle East bureau in Jerusalem, where she covered the Israeli-Palestinian conflict and the war in Iraq. Dozier also has served as the London bureau chief and chief European correspondent for CBS Radio News and as a reporter for CBS News television. In addition to covering the war in Iraq, Dozier has covered the war in Afghanistan and the hunt for Osama bin Laden, the crisis and refugee exodus in the Balkans, and Vladimir Putin's election, among other prominent international stories.
Dozier received a 2008 Peabody Award and 2008 Edward R. Murrow Award for "The Way Home," a report on two wounded women veterans. Among her honors are four American Women in Radio and Television Gracie Awards, including the Grand Gracie Award in 2007 for her body of work in Iraq.
Born in Honolulu, Dozier graduated magna cum laude from Wellesley College in 1987 with a bachelor's degree in human rights and Spanish. She received her master's degree in foreign affairs/Middle East from the University of Virginia in 1993. Dozier, who has a home in Jerusalem, is currently working at CBS News' Washington, D.C., bureau.
—Patricia Lomando White
Pitt Honors Screenwriter, Novelist Sabina Murray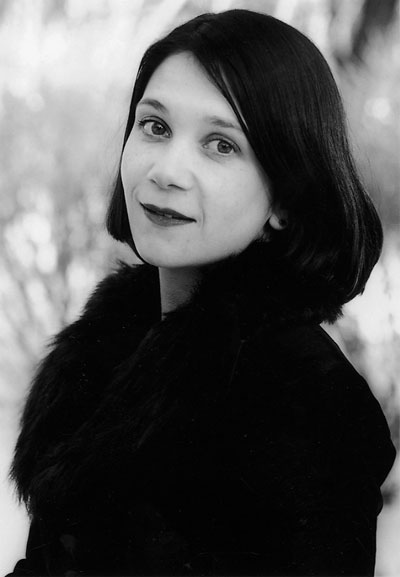 Screenwriter and novelist Sabina Murray will be awarded the University of Pittsburgh's 2008 Fred R. Brown Literary Award, and deliver a reading at 8:30 p.m. Nov. 13 in the Frick Fine Arts Auditorium. The event is part of the Pittsburgh Contemporary Writers Series' 2008-09 season.
Established in 2007, the Fred R. Brown Literary Award recognizes fiction writers in the early stages of their careers. The award carries a $3,000 honorarium and is underwritten by Pitt alumni Fred R. (A&S '71) and Melanie Brown (CGS '86, KGSB '90, KGSB '93) of Bethel Park, Pa.
Novelist Don Lee was selected as the award's inaugural recipient last year. Pitt's fiction faculty, the director of the writers' series, and the director of Pitt's writing program select the awardee.
Murray crafted the script for the 2004 film The Beautiful Country and authored the novels Forgery (Grove Press, 2007), A Carnivore's Inquiry (Grove Press, 2004), and Slow Burn (Ballantine Books, 1990). Her fiction has appeared in such publications as Ploughshares, Ontario Review, and New England Review.
Murray is a professor at the University of Massachusetts at Amherst.
The 2008-09 Pittsburgh Contemporary Writers Series season is cosponsored by Pitt's Department of English in the School of Arts and Sciences, University Center for International Studies, Asian Studies Center, China Council Confucious Institute, Cultural Studies Program, Women's Studies Program, and Book Center and by the Carnegie Mellon University Creative Writing Program.
—Anthony M. Moor
Other Stories From This Issue
There are no stories for the issue at this time.
On the Freedom Road

Follow a group of Pitt students on the Returning to the Roots of Civil Rights bus tour, a nine-day, 2,300-mile journey crisscrossing five states.
Day 1: The Awakening
Day 2: Deep Impressions
Day 3: Music, Montgomery, and More
Day 4: Looking Back, Looking Forward
Day 5: Learning to Remember
Day 6: The Mountaintop
Day 7: Slavery and Beyond
Day 8: Lessons to Bring Home
Day 9: Final Lessons