Issue Date:
November 21, 2011
Donations of New Hat-and-Glove Sets Needed for Pitt Annual Christmas Dinner
Pitt's Volunteer Pool and the Salvation Army are collecting new hat-and-glove sets to distribute to adults and children during the 4th Annual Salvation Army Christmas Dinner on Dec. 25. Invited guests include the homeless, the needy, and international students who may not have an invitation for a Christmas meal. The dinner will be served from 11:30 a.m. to 2:30 p.m. in Litchfield Towers' Marketplace cafeteria, lower level.
Each guest will receive a gift bag that will include, among other items, a hat-and-glove set. Pitt's Volunteer Pool is seeking donations of the sets for male and female children and adults; sets can be dropped off at 710 Alumni Hall until Monday, Dec. 12.
Additional information is available by contacting Gwen Watkins, community activities coordinator for Pitt's Office of Community and Governmental Relations, 412-624-7702 or gwatkins@pitt.edu.
Robert Reischauer To Speak Dec. 6
Robert D. Reischauer, economist and president of the Urban Institute in Washington, D.C., will be the featured speaker for the University of Pittsburgh American Experience Distinguished Lecture Series at 4 p.m. Dec. 6 in the O'Hara Student Center, formerly the Concordia Club. The lecture is sponsored by the Dick Thornburgh Forum for Law and Public Policy and the University Honors College.
The lecture, "This Time Really Will Be Different: Adapting to Fiscal Reality," will be followed by an audience discussion moderated by Pitt alumnus and trustee Dick Thornburgh (LAW '57). Thornburgh is a former governor of the Commonwealth of Pennsylvania, attorney general of the United States, and U.N. undersecretary general, and is now of counsel to the international law firm K&L Gates in its Washington, D.C., office.
The event is free and open to the public, but seating is limited. Those interested in attending must RSVP with name, e-mail address, and number of attendees by visiting the American Experience Web site at http://ae.honorscollege.pitt.edu. For more information on the lecture series, call 412-624-1514.
Reischauer has served as president of the Urban Institute, a nonprofit and nonpartisan governmental policy research and education organization, since 2000. He has held two senior fellowships in the economics studies program of the Brookings Institute, from 1986 to 1989 and again from 1995 to 2000. Reischauer also served as director of the Congressional Budget Office from 1989 to 1995 and was the senior vice president of the Urban Institute from 1981 to 1986.
Late Pitt faculty member Robert G. Hazo created the American Experience program 40 years ago to offer Pittsburgh's mid-to-high-level managers the opportunity to gain insight into political and economic thought with the intent of enlightening the public's political discourse. The program's current director is Edward L. McCord, director of programming and special projects in Pitt's Honors College and director of the Dick Thornburgh Forum for Law and Public Policy.
—By Anthony M. Moore
Pitt Nationality Rooms' Holiday Open House to Be Held Dec. 4
The University of Pittsburgh's Nationality Rooms Program will host its annual holiday open house featuring ethnic song and dance performances and food and gift tables from noon to 4 p.m. Dec. 4 in the Cathedral of Learning Commons Room. The event is free and open to the public.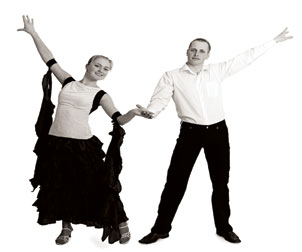 The 27 Nationality Rooms, on the first and third floors of the Cathedral of Learning, will be decorated in traditional fashion with guides in ethnic dress.
Performances by various ethnic groups will be presented every 15 minutes in the Commons Room, craft demonstrations will be held throughout the Cathedral, with the Pittsburgh Bobbin Lace being presented in the Croghan Schenley Room.
Twenty-three of the Nationality Rooms' committees will provide ethnic foods and items for purchase.
In addition to the open house, the decorated Nationality Rooms can be viewed via taped tours on Saturdays—Nov. 26 and Dec. 3, 10, 17—from 9 a.m. to 2:30 p.m. On Sundays—Nov. 27 and Dec. 11 and 18—taped tours will be available from 11 a.m. to 2:30 p.m.
On Nov. 25 and Dec. 27 through Dec. 31, guided tours will be offered. Tours begin at 10:30 a.m., and the last tour will be dispatched at 2:30 p.m. Tours commence every half hour. Taped tours are unavailable during these times.
The University is closed Nov. 24, Dec. 24, 25, and 26, 2011, and Jan. 1, 2012.
Tickets can be purchased at the Gift Shop on the first floor of the Cathedral of Learning; reservations are not accepted. Admission is  $3 for adults and $1 for youths ages 8-18. For more information, visit www.pitt.edu/~natrooms or call 412-624-6000.
—By Patricia Lomando White
Other Stories From This Issue
There are no stories for the issue at this time.
On the Freedom Road

Follow a group of Pitt students on the Returning to the Roots of Civil Rights bus tour, a nine-day, 2,300-mile journey crisscrossing five states.
Day 1: The Awakening
Day 2: Deep Impressions
Day 3: Music, Montgomery, and More
Day 4: Looking Back, Looking Forward
Day 5: Learning to Remember
Day 6: The Mountaintop
Day 7: Slavery and Beyond
Day 8: Lessons to Bring Home
Day 9: Final Lessons