Issue Date:
October 8, 2007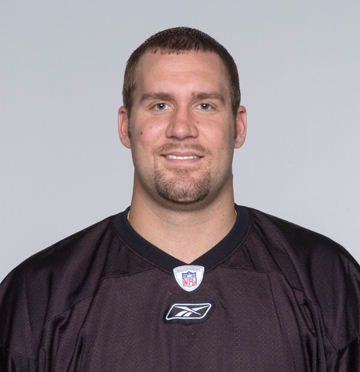 Ben Roethlisberger
"Big Ben" Named Honorary Member of Swiss Room Committee
On May 8, 2006—fresh from a Super Bowl victory and with his family in tow—Steelers' powerhouse "Big Ben" Roethlisberger went abroad to explore the Roethlisberger family's Swiss heritage. Research revealed that the Roethlisberger family had emigrated from the cheese-producing Emmental village of Geissbühl in Switzerland's Canton Bern four generations ago. Roethlisberger went to Switzerland as spokesperson for Swiss Roots, a campaign with the slogan "How Swiss Are You?" intended to help Americans of Swiss origin reconnect with the Old Country.
Now Roethlisberger has agreed to serve as an honorary member of the University of Pittsburgh's Swiss Nationality Room Committee, Heinz W. Kunz, chair of the Swiss Nationality Room Committee and honorary consul of Switzerland in Pittsburgh, has announced.
"His endorsements of our efforts will go a long way toward making the Swiss Nationality Room a reality," said Kunz, who believes that Roethlisberger's star power will be great enough to bolster support from the community.
"Most of the countries in Europe are currently represented by rooms, but Switzerland is a glaring omission, given the impact made by individuals of Swiss origin in Pittsburgh and across the United States," Kunz added.
The committee hopes to make "Big Ben" as closely identified in the popular mind with Switzerland as with the number 7.
Along with Roethlisberger, the committee has named Ambassador Raymond Loretan, former consul general of Switzerland in New York City, as an honorary member. Other members of the new committee include Frederick H. Carlson, vice-chair; Walter Schaller, treasurer; and seven auxiliary members.
The Nationality Classrooms are gifts to the University of Pittsburgh's ethnic groups to preserve their heritages. Each of the existing 26 rooms, built between 1938 and 2000, are designed in an architectural style indicative of the country for which it is named. The committee has accepted the drawings of Swiss architect Justin Rüssli, who is credited with the design of the Swiss Ambassador's new residence in Washington, D.C. His plans for the classroom include a traditional Swiss ceramic oven with other 16th-century Zurich features.
For more information, contact Heinz W. Kunz at 412-967-9123 or hwk1@verizon.net.
— Patricia Lomando White
New Pitt Chronicle Editor Named
Jason Togyer has been named editor of the Pitt Chronicle, effective Oct. 1.
Before joining Pitt's official weekly newspaper, Togyer served as the University's Web editor. He joined University Marketing Communications (UMC) in 2004 to oversee and develop content for the University's institutional Web sites, including its home page. He also was associate editor of Pitt Magazine, where he won a national award for feature writing, and senior editor of Pitt Med Magazine.
Prior to coming to the University in September 2001, Togyer was a reporter for the Tribune-Review in Pittsburgh and Greensburg, the McKeesport Daily News, and the Washington, Pa., Observer-Reporter.
He graduated with University Honors from Carnegie Mellon University, where he received a Bachelor of Arts degree in professional writing. He also is a member of the Phi Beta Kappa National Honorary Fraternity. At Carnegie Mellon, he assisted with the publication of Carnegie Mellon: A Centennial History (Carnegie Mellon University Press, 2000), and did much of the research and writing for Chapter 8, "The Mellons: Five Generations of Family Giving."
A contributor to Popular Communications magazine, he recently completed a book on the history of the Pennsylvania-based G.C. Murphy Co. variety store chain. The book is scheduled for publication by Penn State University Press in fall 2008.
Togyer is a member of the Society of Professional Journalists.
Togyer succeeds Bruce Steele, who served as the Pitt Chronicle editor since October 2004 and has assumed the new position of senior Web content editor for UMC.
—Linda K. Schmitmeyer
Drue Heinz Prize Winner, Judge To Read at Writers Series
The 2007 winner of the Drue Heinz Literature Prize and one of the judges in that contest will give an evening reading together as part of Pitt's Contemporary Writers Series.
The reading by prizewinner Kirk Nesset and judge Hilary Masters will begin at 7:30 p.m. Oct. 17 in the Frick Fine Arts Auditorium.
Nesset has written two books of short stories, the Drue Heinz-winning Paradise Road (University of Pittsburgh Press, 2007) and Mr. Agreeable (Mammoth Press, 2006). He also has published a nonfiction study, The Stories of Raymond Carver (Ohio University Press, 1995), and more than 200 stories, poems, and essays in such journals as the Pushcart Prize Anthology, The Paris Review, and Ploughshares.
Nesset earned a BA degree in English at the University of California at Santa Cruz. He later received MA and PhD degrees in English from the University of California at Santa Barbara. He is an associate professor of English and creative writing at Allegheny College in Meadville, Pa., and serves regularly as a Writer-in-Residence at the Chautauqua Writer's Conference in New York.
Masters' first published work appeared in The Quarterly Review of Literature in 1963, and he has authored numerous works published in both the United States and Ireland. He is a professor of English and creative writing at Carnegie Mellon University, where he has been a faculty member for more than 20 years. The Drue Heinz Literature Prize is awarded annually to a writer of short fiction. It includes a cash award of $15,000 and publication of the writers' work by the University of Pittsburgh Press.
The Pittsburgh Contemporary Writers Series is cosponsored by Pitt's Book Center, the Women's Studies Program, and the University of Pittsburgh Press. All events in the series are free and open to the public.
—Anthony Moore

UN Official Slates Law School Lecture on International Justice
Larry D. Johnson, assistant secretary-general for legal affairs in the United Nations Office of Legal Affairs, will deliver a lecture at noon Oct. 18 in the Alcoa Room at the Barco Law Building.
The free public lecture, presented by the School of Law's Center for International Legal Education (CILE), is titled "Advancing International Justice: The Varieties of UN-sponsored Criminal Tribunals." Continuing Legal Education (CLE) credit is available through CILE.
In his position since May 2006, Johnson is responsible for assisting the legal counsel in the overall direction and management of the Office of Legal Affairs and in coordinating legal advice and services to the United Nations as a whole.
Prior to joining the office, Johnson was a professor of global affairs in New York University's Center for Global Affairs and a visiting professor of international law in the Fletcher School of Law and Diplomacy at Tufts University.
— Patricia Lomando White
Other Stories From This Issue
There are no stories for the issue at this time.
On the Freedom Road

Follow a group of Pitt students on the Returning to the Roots of Civil Rights bus tour, a nine-day, 2,300-mile journey crisscrossing five states.
Day 1: The Awakening
Day 2: Deep Impressions
Day 3: Music, Montgomery, and More
Day 4: Looking Back, Looking Forward
Day 5: Learning to Remember
Day 6: The Mountaintop
Day 7: Slavery and Beyond
Day 8: Lessons to Bring Home
Day 9: Final Lessons