Despite Danger, Many Women of Childbearing Age Not Getting Contraceptive Advice Before Taking Medicines Linked to Birth Defects
By Michele D. Baum
Issue Date:
September 24, 2007
Study led by Pitt Professor Eleanor Bimla Schwarz calls for more awareness among physicians, women who may become pregnant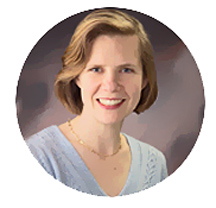 Eleanor B. Schwarz 
Although prescription medications that may increase the risk of birth defects are commonly used by women in their childbearing years, only about half receive contraceptive counseling from their health care providers, according to a large-scale study by Pitt's School of Medicine reported in the Sept. 18 issue of the Annals of Internal Medicine.
"We found that over the course of a year, one in six women of reproductive age filled a prescription for a medication labeled by the Food and Drug Administration as increasing the risk of fetal abnormalities," said Eleanor Bimla Schwarz, an assistant professor in the Pitt medical school and the study's first author. "Unfortunately, many women filling prescriptions that can increase risk of birth defects remain at risk of pregnancy."
Half of pregnancies in the United States are unintended, according to national estimates. While regular use of contraception can prevent unplanned pregnancies, women filling prescriptions that can increase the risk of birth defects are no more likely to use contraception than other women, the study authors noted.
For Pitt's investigation, Schwarz and her colleagues studied patient data related to all prescriptions filled by 488,175 reproductive-age women enrolled with a large managed health care plan during 2001. Prescriptions involved drugs considered safe for use in pregnancy and those labeled as posing a fetal risk.
The researchers examined use of contraception and results of pregnancy tests. When they compared medications labeled as increasing the risk of birth defects with safer medications, the researchers found little difference in rates of contraceptive counseling, use of contraception, or subsequent pregnancy test results.
"Many women—and perhaps their physicians—may be unaware of the risks associated with the use of some medications, the chance that women may become pregnant, or both," said Schwarz, who also is an assistant investigator at the Pitt-affiliated Magee-Womens Research Institute. "The scary thing is that we know women in other primary care health care settings are even less likely to get information about birth control."
While about half of the women in this study had received contraceptive counseling, other studies have shown that, nationwide, only about 20 percent of women are advised to use birth control when they receive potentially dangerous medications.
"While efforts are needed to ensure that women get information about birth control and the risk of medication-induced birth defects, it also is important to realize that different birth control methods are not equally effective," Schwarz said. "Women who were using the most effective methods of contraception, such as the intrauterine device, or IUD, were least likely to have a positive pregnancy test after filling a prescription for a potentially dangerous medication."
Pitt researchers found that internists and family practitioners prescribed the largest proportion (48 percent) of riskier medications to women of childbearing age. Psychiatrists prescribed 15 percent of these drugs; dermatologists, 12 percent; obstetrician/gynecologists, 6 percent; and pediatricians, 3 percent, according to the study.
"Women should not avoid using prescription medications, but clinicians need to remember that sometimes birth control is needed until a woman is ready to have a healthy pregnancy and a healthy baby," Schwarz added.
Pitt's study was funded by the National Institute of Child Health and Human Development and an unrestricted grant from Duramed Pharmaceuticals.
 
Other Stories From This Issue
There are no stories for the issue at this time.
On the Freedom Road

Follow a group of Pitt students on the Returning to the Roots of Civil Rights bus tour, a nine-day, 2,300-mile journey crisscrossing five states.
Day 1: The Awakening
Day 2: Deep Impressions
Day 3: Music, Montgomery, and More
Day 4: Looking Back, Looking Forward
Day 5: Learning to Remember
Day 6: The Mountaintop
Day 7: Slavery and Beyond
Day 8: Lessons to Bring Home
Day 9: Final Lessons