Faculty Members Dreyer-Lude, Oaks Win Bellet Awards
By Patricia Lomando White
Issue Date:
March 17, 2008
Melanie Dreyer-Lude, an assistant professor in the University of Pittsburgh's Department of Theatre Arts, and Jeffrey Oaks, a lecturer in the Department of English, have been named winners of the 2008 Tina and David Bellet Arts and Sciences Teaching Excellence Award, Pitt's School of Arts and Sciences announced.
The Bellet Awards were established in 1998 with a $200,000 donation from School of Arts and Sciences alumnus David Bellet (CAS '67) and his wife, Tina, to recognize outstanding and innovative undergraduate teaching in Arts and Sciences. A committee appointed by the Arts and Sciences associate dean for undergraduate studies evaluates teaching skills as evidenced by student-teaching and peer evaluations, student testimonials, and dossiers submitted by the nominees. Full-time faculty who have taught in Arts and Sciences over the past three years are eligible. Each award recipient receives a cash prize of $5,000.
Dreyer-Lude and Oaks will be honored at an April 9 dinner in the ballroom of the William Pitt Union.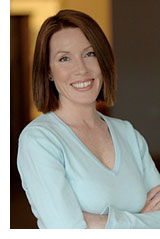 Dreyer-Lude is head of performance and director of the Master of Fine Arts (MFA) program in performance pedagogy in Pitt's theatre arts department. Prior to joining the University in 2000, Dreyer-Lude served from 1997 to 2000 as a teaching assistant in the Department of Theatre at Northwestern University. From 1993 to 1997, she was an artist-in-residence at Washington University and artistic director of ShatterMask Theatre, both in St. Louis, Mo.
Among Dreyer-Lude's numerous acting credits are roles in A Woman of No Importance, The House of Blue Leaves, On Golden Pond, Ten Little Indians, Camelot, and The Wizard of Oz. Her professional directing credits include plays in Capital Repertory Theater, Albany, N.Y.; Theater Rampe, Stuttgart, Germany; and Pittsburgh Irish and Classical Theater, barebones productions, and Pitt Repertory Theater, Pittsburgh. She also has directed many academic productions.
Dreyer-Lude, who is fluent in German, has received various honors from Pitt, including a grant from the University's Department of Russian and Eastern European Studies for research and study at the Vakhatangov Institute, a Russian drama school in Moscow; a Research Abroad Program grant to investigate performance training techniques in Berlin, Munich, and Essen, Germany; and an Arts and Sciences Faculty Research Scholarship and Grant from the Central Research Development Fund for the German/American bilingual international theater collaboration Outside Inn, produced at Pitt and Theater Rampe in Stuttgart.
Dreyer-Lude graduated cum laude with a Bachelor of Arts degree in theater and music from the University of Denver in 1983. She earned a master's degree in drama from Washington University in 1992, and an MFA degree in directing from Northwestern University in 2000.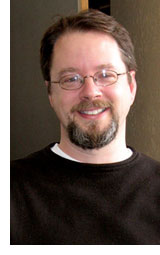 Oaks, who began his teaching career at Pitt in 1990, also is managing director of the University's Pittsburgh Contemporary Writers Series. He served as assistant director of Pitt's Writing Center from 1997 to 1999. Since 1991, Oaks has been a writer-in-residence for the Western Pennsylvania Writing Project. He also served as an instructor at the Western Penitentiary from 1993 to 1997 and a writer-in-residence at the Ellis School from 1994 to 1996.
He has written two poetry collections: The Moon of Books chapbook (Ultima Obscura Press, 2000) and The Unknown Country chapbook (State Street Press, 1992), which was chosen as winner of the State Street Press chapbook competition. (A chapbook is a small book or pamphlet containing poems, ballads, stories, or religious tracts.)
His poems have been published in the Pittsburgh Post-Gazette, Hanging Loose, Bloom, Seneca Review, 5 a.m., Ploughshares, Zone 3, Cumberland Poetry Review, Poetry Motel, Evergreen Chronicles, Southern Poetry Review, and Pittsburgh Quarterly.
Among Oaks' awards are three Pennsylvania Council on the Arts Fellowships—in 1992, 2000, and 2004—and an Individual Artist Grant from The Pittsburgh Foundation in 2000. He also was nominated for a Pushcart Prize in 1999.
Oaks earned a Bachelor of Arts degree in English literature from the State University of New York at Binghamton in 1986 and an MFA degree in creative writing (poetry) from Pitt in 1990. He also completed graduate study in poetry from 1986 to 1987 at the University of Montana.
Other Stories From This Issue
There are no stories for the issue at this time.
On the Freedom Road

Follow a group of Pitt students on the Returning to the Roots of Civil Rights bus tour, a nine-day, 2,300-mile journey crisscrossing five states.
Day 1: The Awakening
Day 2: Deep Impressions
Day 3: Music, Montgomery, and More
Day 4: Looking Back, Looking Forward
Day 5: Learning to Remember
Day 6: The Mountaintop
Day 7: Slavery and Beyond
Day 8: Lessons to Bring Home
Day 9: Final Lessons