Five Pitt Faculty, Researchers Named as AERA Inaugural Fellows
By Patricia Lomando White
Issue Date:
October 6, 2008
Five University of Pittsburgh faculty and researchers have been selected for the inaugural American Educational Research Association (AERA) Fellows Program.
They are being recognized for either their exceptional scientific or scholarly contributions to education research or their significant contributions to the field through development of research opportunities and settings that are nationally and internationally recognized. The fellows will be inducted at AERA's annual meeting in the spring.
Pitt inductees are William W. Cooley, professor emeritus in the Department of Administrative and Policy Studies; James Greeno, visiting professor of education at Pitt and the Margaret Jacks Professor of Education emeritus at Stanford University; Alan Lesgold, professor and dean of the School of Education and professor of psychology and intelligent systems; Lauren Resnick, University Professor of Psychology and Cognitive Science, senior scientist and project director in Pitt's Learning Research and Development Center (LRDC), and former LRDC director; and Janet Schofield, senior scientist at LRDC and professor and social program chair in the Department of Psychology.
At Pitt, Cooley was codirector of LRDC from 1969 to 1977. He served as director of LRDC's Pennsylvania Educational Policy Studies, director of the School of Education's Administrative and Policy Studies Computer Laboratory, and cocoordinator of the Administrative and Policy Studies' Policy, Planning, and Evaluation Studies degree program. He earned his bachelor's degree in chemistry at Lawrence College in 1952, a master's degree in science education and statistics at the University of Minnesota in 1955, and a doctorate in science education, statistics, and measurement at Harvard University in 1958. Cooley's accolades include selection as a fellow at the Center for Advanced Study in the Behavioral Sciences in Palo Alto (1972-73) and service as president of the AERA in 1981-82.
Greeno received his BA, MA, and PhD degrees from the University of Minnesota. Among his honors are the American Psychological Association's (APA) Edward Lee Thorndike Award, a John Simon Guggenheim Foundation fellowship, and a Center for Advanced Study in Behavioral Sciences fellowship. Greeno's publications include Thinking Practices in Mathematics and Science Learning (Lawrence Erlbaum, 1998) and "The Situativity of Knowing, Learning, and Research," published in the American Psychologist in 1998.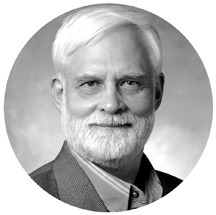 James Greeno
Lesgold received his BA degree in psychology, with high honor, from Michigan State University in 1967 and his master's and doctoral degrees in psychology from Stanford University in 1968 and 1971, respectively, and also holds an honorary doctorate from the Open University of the Netherlands. He is an APA fellow in experimental, applied, and educational psychology and also an American Psychological Society fellow. In 2001, Lesgold received the APA award for distinguished contributions of applications of psychology to education and training. In 1995, he was awarded the Educom Medal. He was president of the Applied Cognitive Psychology division of the International Association for Applied Psychology from 2002 to 2006. Lesgold is a lifetime national associate of the National Research Council (National Academies). He also was appointed by Pennsylvania Governor Edward G. Rendell as a member of the Governors' Commission on Preparing America's Teachers in 2005.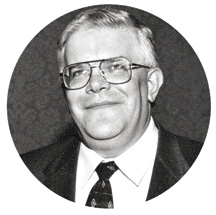 Alan Lesgold
Resnick, past president of AERA, founded and directs LRDC's Institute for Learning and is founding editor of Cognition and Instruction and AERA's Research Points. Among her many awards and honors are the European Association for Research on Learning and Instruction Oeuvre Award, APA's Edward L. Thorndike Award, and APA's 2007 Distinguished Contributions to Education and Training Award. She is a lifetime national associate of the National Academies of Science, Engineering, and Medicine; a member of both the U.S. National Academy of Education and the International Academy of Education; and a fellow of both the APA and the American Association for the Advancement of Science. She earned a bachelor's degree in history at Radcliffe College in 1957, graduating magna cum laude with the Radcliffe History Prize; a master's degree in teaching at Harvard University Graduate School of Education in 1958; and a doctorate in education at Harvard University Graduate School of Education in 1958.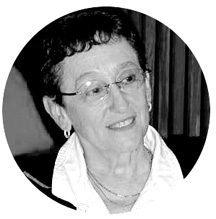 Lauren Resnick
Schofield's research focuses on the effect of computers on classroom social processes, school desegregation, intergroup relations, and social-psychological approaches to increasing college retention rates. She is a fellow of the American Psychological Society and the APA. She received the Gordon Allport Intergroup Relations Prize for her book Black and White in School: Trust, Tension, or Tolerance? (Abbey Publishing, 1982). Her recent work, "School Desegregation Research: Outcomes, Historical Trends and Issues Affecting Its Usefulness in Policy and Practice," was published in Improving Intergroup Relations: Building on the Legacy of Thomas F. Pettigrew (Blackwell, 2008). She has served on boards and committees at the National Academy of Sciences as well as on APA's Council of Representatives. Schofield earned a BA degree in social relations, magna cum laude, at Radcliffe College in 1968 and MA and PhD degrees in social psychology at Harvard University in 1969 and 1972, respectively.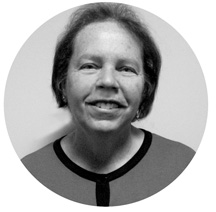 Janet Schofield
Founded in 1916, AERA works to improve the educational process by encouraging scholarly inquiry related to education and evaluation and by promoting the dissemination and practical application of research results. AERA is an international professional organization whose primary goal is advancing educational research and its practical application. Its more than 26,000 members are educators, administrators, directors of research, counselors, evaluators, graduate students, behavioral scientists, and persons working with testing or evaluation in federal, state, and local agencies.
Other Stories From This Issue
There are no stories for the issue at this time.
On the Freedom Road

Follow a group of Pitt students on the Returning to the Roots of Civil Rights bus tour, a nine-day, 2,300-mile journey crisscrossing five states.
Day 1: The Awakening
Day 2: Deep Impressions
Day 3: Music, Montgomery, and More
Day 4: Looking Back, Looking Forward
Day 5: Learning to Remember
Day 6: The Mountaintop
Day 7: Slavery and Beyond
Day 8: Lessons to Bring Home
Day 9: Final Lessons