"Food Rescuers" Reduce Waste, Bring Food to the Hungry
By Sharon S. Blake
Issue Date:
December 15, 2016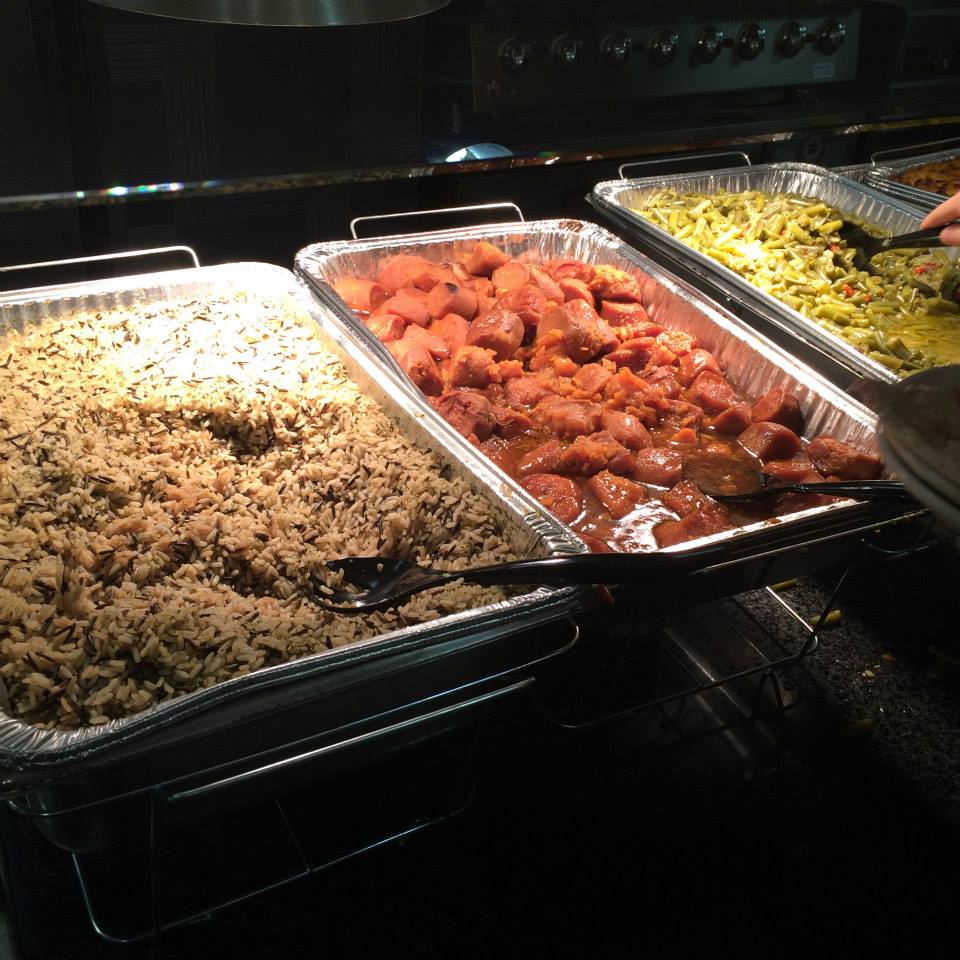 Food sustainability issues — including the staggering amount of food wasted every year — had always been on the radar of environmental activist Nick Goodfellow (A&S '15). As an intern for Sodexo's Pitt Dining Services during his senior year, he helped student group Food Recovery Heroes pick up unused food from Pitt eateries and deliver it to local agencies that feed the hungry.
Now, Goodfellow is employed by Dining Services as its sustainability coordinator, and he's seeing his hard work pay off. The Pennsylvania Environmental Resource Consortium has awarded Pitt a Food Recovery Challenge Certificate of Achievement for preventing thousands of pounds of unused food from rotting in local landfills.
"It takes a lot of time and effort, but we're making a big impact," Goodfellow said. The USDA estimates that, nationwide, "approximately one-third of all food is wasted at the retail and consumer levels."
Under Goodfellow's leadership, Pitt's food recovery efforts have expanded. With help from the local group 412 Food Rescue, teams from Food Recovery Heroes make 24 trips a week picking up surplus food from at least eight Pitt dining spots. Then they deliver it to the Jubilee Kitchen, the Pressley Street High Rise on the North Side, and a couple of other agencies that serve the hungry.
Goodfellow says that in October alone, crews rescued 972 pounds of uneaten food—that's enough for 800 meals. In 2015, Pitt's efforts recovered 4,000 pounds of food. And that amount has already jumped to 5,800 pounds so far in 2016, as the student volunteers have added Market Central and Sutherland Hall's The Perch to their list. They're also conducting food audits at those sites so they can track their progress.
In Allegheny County, the Greater Pittsburgh Community Food Bank reports 14 percent of its citizens are food insecure, meaning they don't know where their next meals are coming from. That percentage includes more than 42,000 children.
It's an issue that's gaining more visibility, according to Goodfellow.
"The past two or three years I think students have become more aware of this problem," he said. Of course, Dining Services gets some of the credit for that.
Back in 2009, Market Central went tray-less. Instead of loading up a tray with food they left untouched, students now grab meals that are pre-plated. The practice reduced food waste by 30 percent.
Making it easier to customize food also cuts back on waste.
Not enough curry in that chicken dish? Students can step up to spice bars and season food to their liking, rather than tossing it away.
Cutting back on carbs? Just ask for extra veggies or double up on the protein. No bun for the burger? Easy to skip it.
Tips to avoid food waste are posted in dining areas.
This past spring, Pitt became the first school in the Atlantic Coast Conference to be food recovery certified by the Food Recovery Network, and there's signage to remind eaters of that fact as well.
Dining Services Resident District Manager Abdou Cole says the certificate of achievement is "another validation of the strong partnership between Sodexo and Pitt in supporting student initiatives outside the classroom."
Pitt plans to share its success stories with more than 90 other campuses with dining programs run by Sodexo. More ideas are in the works, including adjusting plate size, allowing students to sample a dish before ordering it, and holding information sessions for students about reducing waste at Pitt and in their own kitchens off campus.
Goodfellow says he has nothing but respect for the 30 or so Food Recovery Heroes who juggle their school and work schedules to stop by the eateries at night to see that all surplus food is properly frozen, then return at 8 a.m. the next day and use their own cars or Zipcars to deliver it to the proper agency.
"Word is spreading about what we do," said Goodfellow. "It takes teamwork to make a dream work."
Other Stories From This Issue
There are no stories for the issue at this time.
On the Freedom Road

Follow a group of Pitt students on the Returning to the Roots of Civil Rights bus tour, a nine-day, 2,300-mile journey crisscrossing five states.
Day 1: The Awakening
Day 2: Deep Impressions
Day 3: Music, Montgomery, and More
Day 4: Looking Back, Looking Forward
Day 5: Learning to Remember
Day 6: The Mountaintop
Day 7: Slavery and Beyond
Day 8: Lessons to Bring Home
Day 9: Final Lessons