Issue Date:
February 2, 2009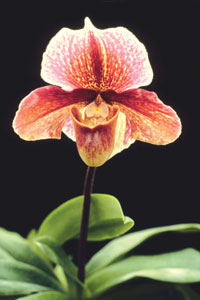 Concerts
Bolero! featuring works by Beethoven, Lalo, and Ravel; Rafael Frühbeck de Burgos, conductor; Andrés Cárdenes, violin; 8 p.m. Feb. 6-8, Heinz Hall, 600 Penn Ave., Downtown, Pittsburgh Symphony Orchestra, BNY Mellon Grand Classics, 412-392-4900, www.pittsburghsymphony.org.
Exhibitions
Carnegie Museum of Art, Giovanni Battista Piranesi: Architecture and the Spaces of the Imagination, prints from the series Imaginary Prisons and Views of Rome, through Feb. 15, 4400 Forbes Ave., Oakland, 412-622-3131, www.cmoa.org.
KOA Art Gallery, The People, Place, Things: Photography Exhibition, by photographer Ward Roe, through Feb. 27, Blaisdell Hall, Pitt-Bradford, Spectrum Series, 814-362-5271, www.upb.pitt.edu.
Carnegie Museum of Natural History, Time Machine, watches from the H.J. Heinz Collection, through Feb. 29, 4400 Forbes Ave., Oakland, 412-622-3131, www.carnegiemnh.org.
Phipps Conservatory and Botanical Gardens, Annual Orchid Show, through March 8, One Schenley Park, Oakland, 412-622-6914, www.phipps.conservatory.org.
Pittsburgh Center for the Arts, 99, Feb. 7-March 15; Casey Reas/Marius Watz: New Generative Form, curated by Golan Levin; Zoo. Logic+, exhibition by Pat Bellan-Gillen; Transformations, exhibition of local and national bead artists; all Feb. 7-April 15 6300 Fifth Ave., Shadyside, Associated Artists of Pittsburgh, 412-361-0873, www.pittsburgharts.org.
Mattress Factory, Predrive: After Technology, through March 22, 500 Sampsonia Way, North Side, 412-231-3169, www.mattress.org.
Free at Last? Slavery in Pittsburgh in the 18th and 19th Centuries, through April 5, exhibition by the University of Pittsburgh at the Senator John Heinz History Center, 1212 Smallman St., Strip District, 412-454-6000, www.pghhistory.org.
Frick Art and Historical Center, The Road to Impressionism: Barbizon Landscapes From the Walters Art Museum, Feb. 7-May 3; A Revolution on Wheels: The Model T at 100, through May 3, Car and Carriage Museum; Meissonier: A Final Masterpiece, A Pittsburgh Home, through May 31, Frick Art Museum, 7227 Reynolds St., Point Breeze, 412-371-0600, www.frickart.org.
Film
El Angel Exterminador (1967), directed by Luis Buñuel, 7:30 p.m. Feb. 4, Frick Fine Arts Auditorium, Center for Latin American Studies, Amigos del Cine Latino Americano Spring 2009 Series, www.amigosdelcinelatinoamericano.blogspot.com.
Lectures/Seminars/Readings
"Overwhelming Techne: Media Circulation and the Cultural Politics of Noise," David Novak, postdoctoral fellow in the Society of Fellows in the Humanities at Columbia University's Heyman Center, 10 a.m. Feb. 2, 309 Bellefield Hall, Asian Studies Center, Department of Music, www.ucis.pitt.edu.
"How Bad Is It and What Can You Do About It? An Overview of the Current Economic Crisis and What That Means for Your Job Search," Shawn Graham, Katz Graduate School of Business director of MBA career services, and Ronald Magnuson, Katz director of administration, 7 p.m. Feb. 3, Mary Lou Campana Chapel Lecture Center, Pitt-Greensburg, Career Services, 724-836-7182, www.upg.pitt.edu.
"The European Union's Security Strategy and the Human Security Agenda: Another Approach to the Concept of "Smart Power"? Eric Remacle, Pitt visiting professor of political science, noon Feb. 4, 4130 Posvar Hall, European Union Center of Excellence, www.ucis.pitt.edu.
"Coping With the Challenges of Cancer," Donna M. Posluszny, Pitt assistant professor of medicine, 6-8 p.m. Feb. 4, Carnegie Library, 4400 Forbes Ave., Oakland, WPIC 2008-09 Mental Health and Wellness Lecture Series, to register call 412-383-2732, www.clinicalresearch.pitt.edu.

"Access to Unapproved Therapies: The Leading Edge of Law and Medicine," Peter D. Jacobson, University of Michigan professor of health law and policy, noon Feb. 5, Room 113, School of Law, Grand Rounds Spring 2009 Lecture Series, Pitt Center for Bioethics and Health Law, 412-647-5700, www.pitt.edu/~bioethic.
"What Advances Community-drive Development? A Cultural Perspective of Gender Mainstreaming and Self-organization Mechanism in the Rural Areas of China," Huiping Xie, Pitt doctoral candidate in the Graduate School of Public and International Affairs, noon Feb. 5, 4130 Posvar Hall, Asia Over Lunch Lecture Series, Pitt Asian Studies Center, 412-648-7370, www.ucis.pitt.edu/asc.
"Business Continuity," George Mathews, Three Rivers Contingency Planning Association president, 3-4 p.m. Feb. 5, Room 528 Alumni Hall, Spring 2009 Seminar Series, Pitt's Center for National Preparedness, www.cnp.pitt.edu.
"Context Effects in Language Production: Models of Syntactic Priming in Dialogue Corpora," David Reitter, Carnegie Mellon University psychology researcher, noon Feb. 6, 5317 Sennott Square, Pitt's Intelligent Systems AI Forum, 412-624-5755, www.isp.pitt.edu.

Microconference on African American Poetry, opening remarks at noon by Arnold Rampersad, biographer and literary critic, followed by 2 p.m. panel discussion and 7 p.m. poetry readings, Feb. 6, 501 Cathedral of Learning, free, Pitt's 2008-09 Contemporary Writers Series, 412-648-7390, nrw1@pitt.edu.
"Arab Media and U.S. Policy: A Public Diplomacy Reset," Marwan Kraidy, University of Pennsylvania professor of communications, 3 p.m. Feb. 6, 1500 Posvar Hall, Global Studies Program, 412-624-2918, www.ucis.pitt.edu.
"Darwinian Medicine: A New Approach to Health and Disease," Paul Sherman, Cornell University professor of neurobiology and behavior, 3 p.m. Feb. 6, Bayer Learning Center, Pappert Lecture Hall, Duquesne University, 600 Forbes Ave., Uptown; also 1 p.m. Feb. 7, Carnegie Museum of Art Theater, 4400 Forbes Ave., Oakland, Evidence for Evolution: A Celebration of Charles Darwin's 200th Birthday Lecture Series, Duquesne University, www.sepa.duq.edu/Darwin/talks.html.
"Toward a Solution to the Uncovered Interest Rate Parity Puzzle," Norm Miller, University of Miami of Ohio professor of economics, and Ruxandra Prodan, University of Houston professor of economics, 3:30 p.m. Feb. 6, 4716 Posvar Hall, Pitt Department of Economics, 412-648-1793, www.econ.pitt.edu/seminar.php.

School of Information Sciences Information Session for prospective students, 6:30-8 p.m. Feb. 9, Room 522, Information Sciences Building, 412-624-3988, www.ischool.pitt.edu.
"Charles Darwin 200th Birthday Lecture," Janet Browne, author and Harvard's Aramont Professor of the History of Science, 7:30 p.m. Feb. 9, Carnegie Music Hall, 4400 Forbes Ave., Oakland, Drue Heinz Lecture Series, 412-622-8866, www.pittsburghlectures.org.
Miscellaneous

Mardi Gras Dance, Cajun dance lesson, 7:30 p.m., music by live band Venez Au Bal, 8:30 p.m. Feb. 7, Bulgarian-Macedonian National Educational and Cultural Center Hall, 449 W. 8th Ave., West Homestead, Cajun Dancing in Western Pennsylvania, www.southwind-pa.com/pghcajun.html.

Chinese New Year Celebration, includes lion dance, Chinese yo-yo demonstration, live skit, piano performance, fashion show, food, and prizes, 7:30 p.m. Feb. 7, William Pitt Union Ballroom, Pitt Chinese American Students Association, www.ucis.pitt.edu.
Thoth Trio, progressive jazz group, 2 p.m. Feb. 8, First-floor Quiet Reading Room, Carnegie Library, 4400 Forbes Ave., Oakland, Sunday Afternoon Music Series, 412-622-3114, www.clpgh.org.
Opera/Theater/Dance
Three, choreographed by Ohad Nahrin, 8 p.m. Feb. 5, program contains some nudity, Byham Theater, 101 Sixth St., Downtown, Batsheva Dance Company, Pittsburgh Dance Council, PITT ARTS Cheap Seats, 412-456-6666, www.pgharts.org.
Clean Drums, biographical jazz bop play by Rob Penny, directed by Pitt professor Vernell A. Lillie, through Feb. 7, 7th-floor Auditorium, Alumni Hall, Kuntu Repertory Theatre, 412-624-7298, www.kuntu.org.
Don Pasquale, opera by Gaetano Donizetti, Feb. 7, 10, 13, and 15, CAPA Theater, 111 Ninth St., Downtown, Pittsburgh Opera, 412-281-0912, www.pittsburghopera.org.
Disney's High School Musical, through Feb. 8, Byham Theater, 101 Sixth St., Downtown, Pittsburgh Musical Theater, 412-539-0900, www.pittsburghmusicals.com.
Metamorphoses, by Mary Zimmerman, through Feb. 15, O'Reilly Theater, 621 Penn Ave., Downtown, Pittsburgh Public Theater, 412-316-1600, www.ppt.org.
The Seafarer, by Conor McPherson, through Feb. 15, City Theatre, 1300 Bingham St., South Side, 412-431-CITY, www.citytheatrecompany.org.
Mouth to Mouth, drama by Kevin Elyot, through Feb. 22, Quantum Theatre, 121 Seventh St., Downtown, 412-394-3353, www.quantumtheatre.com.
Other Stories From This Issue
There are no stories for the issue at this time.
On the Freedom Road

Follow a group of Pitt students on the Returning to the Roots of Civil Rights bus tour, a nine-day, 2,300-mile journey crisscrossing five states.
Day 1: The Awakening
Day 2: Deep Impressions
Day 3: Music, Montgomery, and More
Day 4: Looking Back, Looking Forward
Day 5: Learning to Remember
Day 6: The Mountaintop
Day 7: Slavery and Beyond
Day 8: Lessons to Bring Home
Day 9: Final Lessons