Late School of Social Work Dean David E. Epperson Inducted Into National YMCA Hall of Fame
Issue Date:
February 22, 2017
A dedicated leader of the Pittsburgh community and worldwide ambassador of the YMCA, the late David E. Epperson has earned a place in the National YMCA Hall of Fame at Springfield College. Epperson's contributions to the YMCA movement were recognized during an induction ceremony at the General Assembly of YMCAs in Kansas City, Mo.
"In all my years with the YMCA, I have not met anyone with more dedication to the YMCA's mission than David Epperson," said Kevin Bolding, president and chief executive officer of the YMCA of Greater Pittsburgh. "He devoted more than 50 years of service to the YMCA and inspired several generations of young people from the Hill District to Hong Kong to live healthy lives dedicated to serving their communities. For all he did to further the YMCA's work in Pittsburgh and in all corners of the world, he deeply deserves recognition in the YMCA Hall of Fame."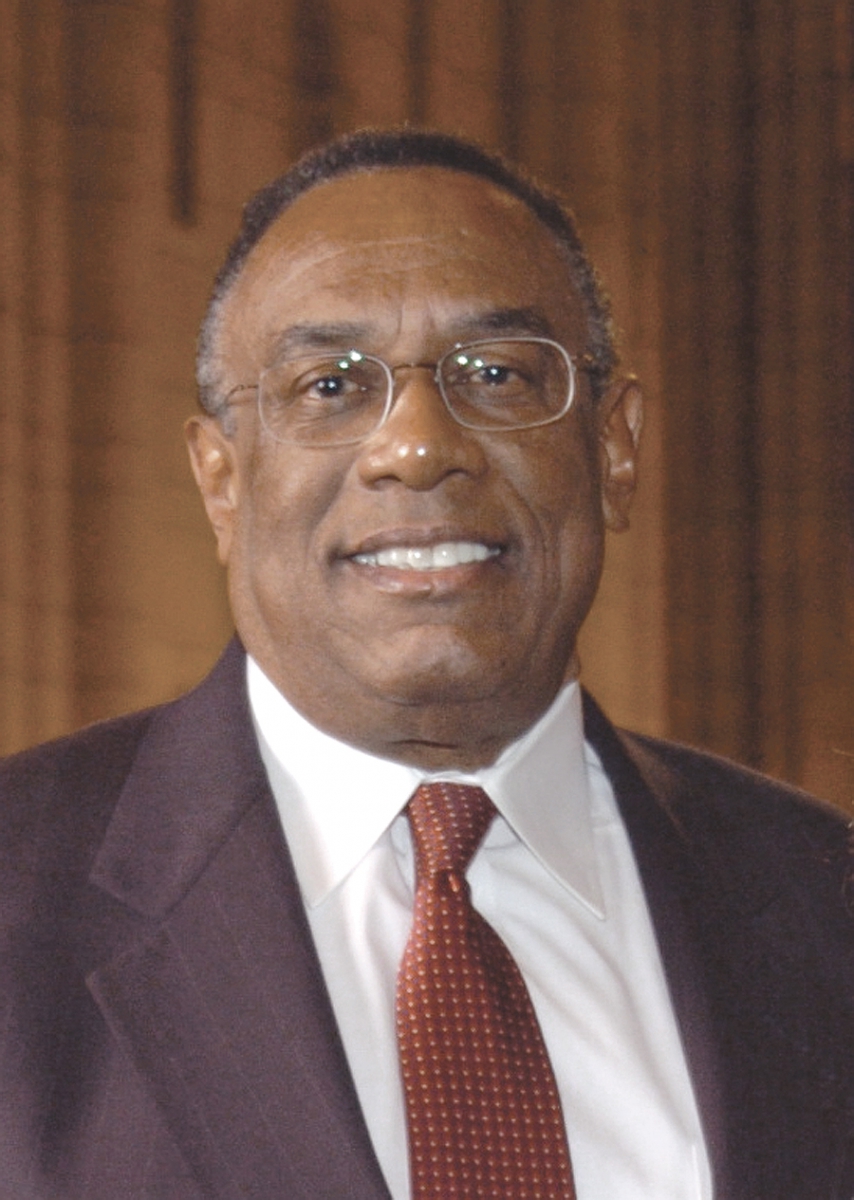 The Hall of Fame honors YMCA professionals and volunteers who exemplify a lifetime of commitment to the mission and cause of the YMCA — strengthening the community by helping people improve their bodies, minds, and spirits.
"One of Dr. Epperson's enduring legacies is the inclusion and sense of belonging that he helped to grow at YMCAs in the United States and around the world," said Kevin Washington, president and CEO, YMCA of the USA. "Whether reaching out to college students, the African American community, or rural areas of Asia and Africa, he worked to ensure that everyone felt welcomed at the YMCA and that their contributions were valued. He merits induction into our Hall of Fame not only for the work he did personally to further the Y's mission but also for his ability to mobilize people worldwide to work together to strengthen their communities."
Epperson first experienced the YMCA community as a student at the University of Pittsburgh in 1954, when he attended "freshman camp" at Camp Kon-O-Kwee Spencer in Beaver County, Pa. After a four-year stint in the U.S. Air Force, he returned to the University of Pittsburgh and began working part time at the Centre Avenue YMCA in Pittsburgh's Hill District. He eventually became president of the University of Pittsburgh Student YMCA and the National Student YMCA.
After graduating with a bachelor's degree in political science, he continued his education, earning master's degrees in social work and international relations and a PhD in political science and public policy, all at the University of Pittsburgh, where he built his career.
Beloved by his students and colleagues, Epperson served as dean of the University of Pittsburgh's School of Social Work for 29 years, making him the longest-serving dean in the University's history. He retired in 2001, serving as dean emeritus and professor emeritus until his death in 2011 at the age of 76.
"I knew Dave as a colleague, a neighbor, a friend, and a fellow servant of the YMCA," said Leon L. Haley, professor emeritus at the University of Pittsburgh and author of A Citadel of Hope: The Centre Avenue YMCA. "He had three passions in life: his faith and service to the church; his wife and daughters and, by extension, a love of teaching all children; and his love of the YMCA, which lasted from his first day of his freshman year at college until the last day of his life. He not only supported the YMCA's values of respect, responsibility, honesty, and caring but lived them out in every facet of his life each day."
While Epperson's devotion to the Pittsburgh community was unwavering, he also worked hard to spread the YMCA's mission globally. During college, he volunteered at the YMCA's Buildings of Brotherhood Work Camp in Turkey. After he graduated, he became the first African American World Service worker with the Chinese YMCA in Hong Kong. In 1991, he joined the Y-USA's International Committee, which he served twice as chair of the committee and 15 years as chair of the committee's Office for Africa. He was also a delegate to nine World Council meetings and served on the World Alliance Executive Committee.
"The YMCA has never had an ambassador that was so well known and well liked nationally and internationally as Dave," said Julius Jones, executive director of the YMCA of Greater Pittsburgh from 1979 to 2003. "No matter where we traveled in the world, people knew him as a man who would do anything to ease the burden of another. He was the kind of person who would promise a village in Kenya that he would raise money to dig a well for clean drinking water and come back with the resources to dig 500 wells across the country."
At home in Pittsburgh, Epperson volunteered with the YMCA of Greater Pittsburgh and served on its Board of Directors, including as board chair, for more than 50 years. He also served on the Y-USA Board of Directors from 1998 to 2007 and was the first African American board chair of Y-USA. During his time as national chair, he emphasized diversity and inclusion initiatives and expanding the YMCA's public policy role in Washington, D.C.
"Dr. Epperson made a lifelong impact on the YMCA at the local, national, and international levels," said Eric Mann, current president and CEO of the YMCA of Florida's First Coast and former CEO of the YMCA of Greater Pittsburgh. "His leadership and mentorship of young people was a beacon of hope among the African American community. Many of us grew up wanting to be like him, hoping we could someday emulate his tremendous impact on the world through his work with the YMCA."
Reprinted from the Fall 2016 issue of Bridges, the School of Social Work's biannual magazine.
Other Stories From This Issue
There are no stories for the issue at this time.
On the Freedom Road

Follow a group of Pitt students on the Returning to the Roots of Civil Rights bus tour, a nine-day, 2,300-mile journey crisscrossing five states.
Day 1: The Awakening
Day 2: Deep Impressions
Day 3: Music, Montgomery, and More
Day 4: Looking Back, Looking Forward
Day 5: Learning to Remember
Day 6: The Mountaintop
Day 7: Slavery and Beyond
Day 8: Lessons to Bring Home
Day 9: Final Lessons