Maddy Ross to Assume Leadership of UMC as Michelle Garraux Leaves for UPMC Health Plan
Issue Date:
August 22, 2007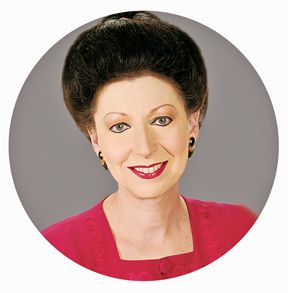 Madelyn A. Ross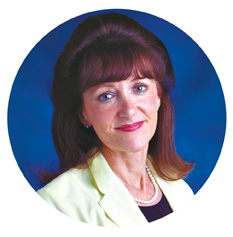 Michelle Garraux
After 14 years at Pitt, Assistant Vice Chancellor for University Marketing Communications (UMC) Michelle Garraux will be leaving the University, effective Sept. 5, to become UPMC Health Plan's director of social marketing and strategic planning, health promotions.
Madelyn A. "Maddy" Ross, Pitt associate vice chancellor for national media relations since August 2005, will add leadership of UMC to her portfolio of responsibilities, effective Sept. 6, announced Vice Chancellor for Public Affairs Robert Hill. "Maddy brings more than 30 years of senior managerial responsibility to her new assignment, having served as managing editor of both The Pittsburgh Press and the Pittsburgh Post-Gazette," Hill said. "Of course, I have every confidence that she will ably guide UMC in its continuously improving delivery of superb communications products and services."
The largest department in Pitt's Public Affairs office, UMC produces more than 5,000 print, advertising, video, and Web projects annually, working out of Craig Hall, Forbes Pavilion, and the Cathedral of Learning print shop.
Hill lauded Garraux for her service during the last 14 years, seven of them under his leadership, noting in particular that she effected the smooth merger of the former units that came together to form UMC, led the effort to establish the University of Pittsburgh Manual of Writing Style, established UMC's Web Communications unit, and implemented full-color printing technology in the UMC print shop.
"I will miss Michelle, but know that her best professional triumphs are still to come," the vice chancellor said.
Garraux came to Pitt in May 1993 as director of marketing for the offices of business and finance, supervising one employee and the production of a few hundred printed publications per year. She went on to be promoted to positions of increasing significance at the University. Garraux earned her Master of Education degree at Pitt in 1980, graduating with a 4.0 GPA. In 1975, she earned a Bachelor of Science degree at Duke University, graduating magna cum laude.
"It has been a pleasure and a privilege to work side by side with so many talented and dedicated people, both within the Office of Public Affairs and throughout the University," Garraux said. "I am looking forward to the exciting challenges my new position brings, and I am delighted to assist with transitioning UMC into Maddy's exceptionally capable hands."
Ross worked at The Pittsburgh Press, then the nation's 12th-largest newspaper, from 1970 through 1993; she was one of the first women managing editors in the United States, serving in that position at The Press from 1983 to 1993. She became the Post-Gazette's managing editor in 1993, after an eight-month strike resulted in the merger of the two newspapers. Projects within her domain won every major national journalistic award, including three Pulitzer Prizes.
Ross earned a Bachelor of Arts degree in English at Indiana University of Pennsylvania and a Master of Arts degree in international affairs at The Rockefeller College of Public Affairs and Policy at the University of Albany.
"Helping Pitt's family of faculty, students, staff, and administrators convey vital information—and thereby transmit news of their achievements and aspirations for our University—through carefully conceived, well-written, and beautifully designed communications projects is a communicator's dream," Ross said. "I'm eager to team up with the very talented UMC staff that has been so capably performing this function for years under Michelle's direction."
Other Stories From This Issue
There are no stories for the issue at this time.
On the Freedom Road

Follow a group of Pitt students on the Returning to the Roots of Civil Rights bus tour, a nine-day, 2,300-mile journey crisscrossing five states.
Day 1: The Awakening
Day 2: Deep Impressions
Day 3: Music, Montgomery, and More
Day 4: Looking Back, Looking Forward
Day 5: Learning to Remember
Day 6: The Mountaintop
Day 7: Slavery and Beyond
Day 8: Lessons to Bring Home
Day 9: Final Lessons