New Artwork for Irvis Archives
By Sharon S. Blake
Issue Date:
February 22, 2017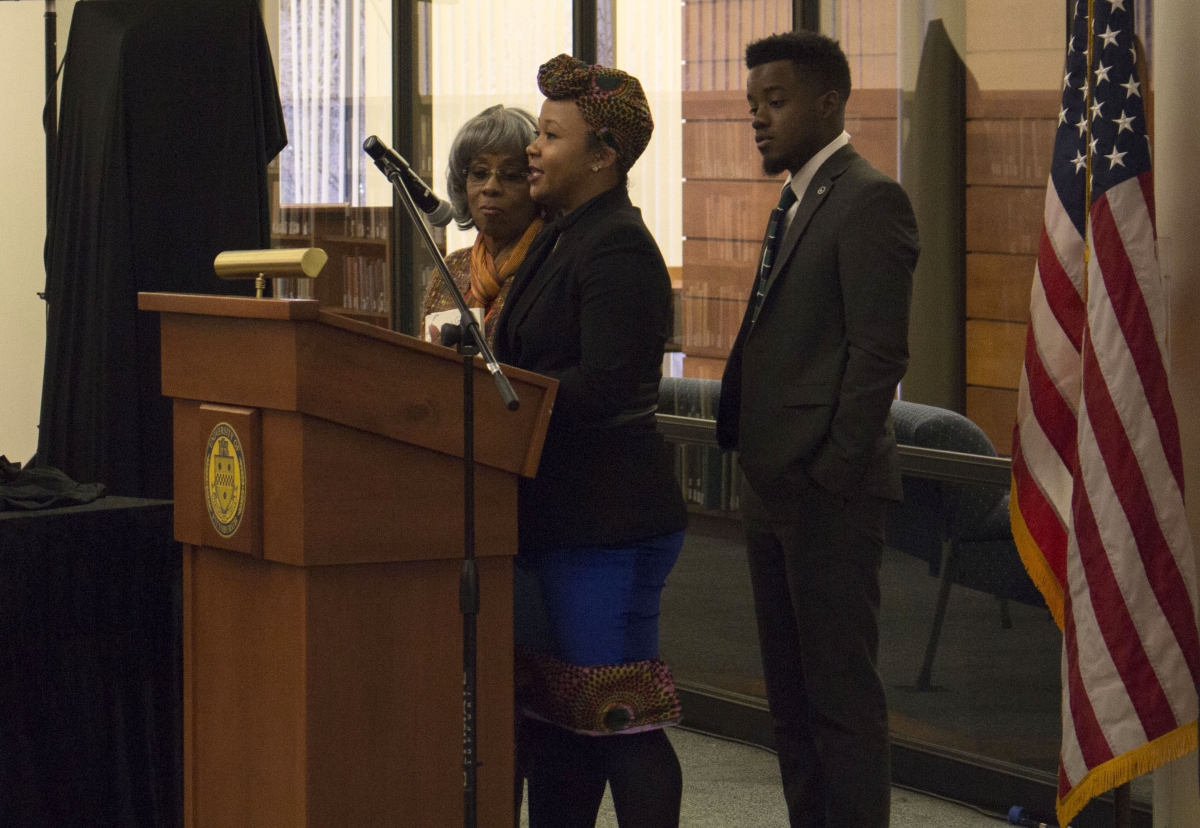 Friends of the K. Leroy Irvis family joined politicians, archivists, and others on Feb. 10 to pay tribute to the "Lion of Pennsylvania" and see Cathryn L. Irvis unveil four pieces of her late husband's artwork for donation to Pitt's K. Leroy Irvis Archives.
The two busts and two large African masks will be added to the scores of other artwork, memorabilia, documents, and letters that comprise the Irvis collection, which was established in 2001.
In addition to the donation, Pittsburgh Mayor Bill Peduto was on hand to oversee the reading of a proclamation declaring Feb. 10, 2017, K. Leroy Irvis Day in the City of Pittsburgh.
Irvis, who earned his law degree at Pitt in 1954, had a storied political career in the Pennsylvania House of Representatives. He served 15 consecutive terms and sponsored the bills that created the community college system, the Pennsylvania Higher Education Assistance Agency, and the bill that was enacted into law in 1966 that created the state-related system of universities, which includes Pitt.
Irvis served as Speaker of the Pennsylvania House from 1977 to 1988 and was the first black speaker of the house in any state legislature since just after the Civil War. He was also known as a prolific artist, poet, and champion of civil rights. Irvis died in 2006 at age 89.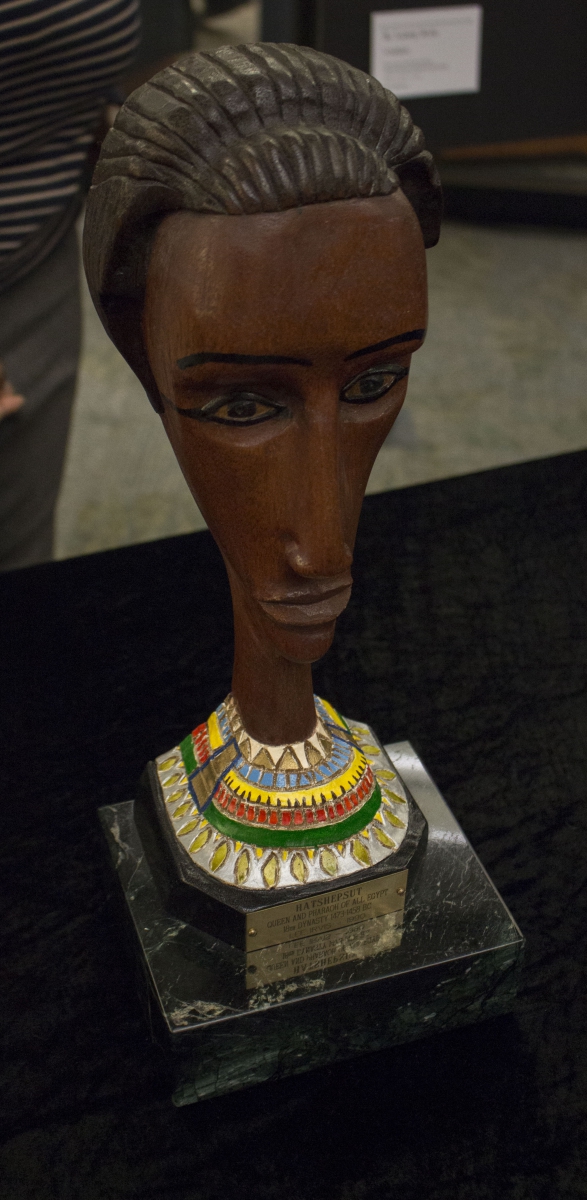 His memory conjured up stories and recollections among those present for the event. Tim Stevens, president of the Black Political Empowerment Project, recalled standing with Irvis in 1968 on the corner of Centre Avenue and Kirkpatrick Street in the Hill District following the assassination of Martin Luther King, Jr., watching the chaos of the fires and looting swirl around them. Stevens, who just two years later would become executive director of the Pittsburgh branch of the NAACP, called Irvis "one of his heroes."
"His words grabbed you," said Stevens of Irvis' oratorical prowess. "But he had a dignity about him. And he was a true Renaissance Man."
"No one could capture the English language like he could," agreed Doris Carson Williams, head of the African American Chamber of Commerce of Western Pennsylvania.
Joining Mrs. Irvis at the unveiling were her daughter, Sherri Irvis-Hill, and two grandchildren, Glynn Alexander Irvis Hill and Elyse Irvis, all of whom called the former speaker "an inspiration."
During the proclamation of the day, Mayor Pedudo said, "Mr. Irvis taught us how to debate without being disrespectful. He helped build for the common good and was a leader who helped transform the country."
Turning to Mrs. Irvis, he added, "Thank you for sharing such a special man with this city, this state, and the nation."
Other Stories From This Issue
There are no stories for the issue at this time.
On the Freedom Road

Follow a group of Pitt students on the Returning to the Roots of Civil Rights bus tour, a nine-day, 2,300-mile journey crisscrossing five states.
Day 1: The Awakening
Day 2: Deep Impressions
Day 3: Music, Montgomery, and More
Day 4: Looking Back, Looking Forward
Day 5: Learning to Remember
Day 6: The Mountaintop
Day 7: Slavery and Beyond
Day 8: Lessons to Bring Home
Day 9: Final Lessons