New exhibition at Pitt's University Art Gallery focuses on preserving and restoring art
By Sharon S. Blake
Issue Date:
September 9, 2013
A new exhibition titled Rediscover: The Collection Revealed showcases various holdings of the University of Pittsburgh's University Art Gallery with a special focus on the conservation of the collection. Inspired by a recent assessment of the gallery, the exhibition will run through Oct. 19 at the gallery, located on the first floor of Pitt's Frick Fine Arts Building.
The University Art Gallery was chosen this year by Heritage Preservation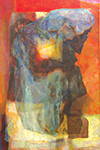 to participate in its 2013 Conservation Assessment Program. Professional paper conservator Wendy Bennett spent two days at the gallery in June, surveying the site and evaluating the gallery's policies, procedures, and environmental conditions. An initial report from Bennett is already helping gallery curator Isabelle Chartier to improve the care of the gallery's collection through recommendations ranging from updating storage methods to re-envisioning collection management.
"This objective and comprehensive assessment will help us set priorities in our efforts to preserve our collection. The report identifies conservation issues—many of which are common in every collecting institution—but proposes solutions that are specific to this gallery," said Chartier.
For the exhibition, Chartier has selected a sampling from the gallery's permanent collection, which comprises 3,000 objects from around the world, ranging from 16th- and 17th-century French and Italian drawings to contemporary works by local and international artists.
"We pulled a few items out of storage to illustrate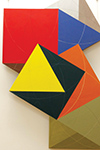 the before and after of conservation care," said Chartier. "We'll show a painting that needs restoration. And we'll display another one that has been restored."
Chartier wants to highlight that it is a teaching collection available for students to research and study.
Public gallery hours are 10 a.m. to 4 p.m. Monday through Friday and by appointment.
The following events are planned around the exhibition:
Sept. 11, noon-1 p.m., University Art Gallery, Painting Conservator Rikke Foulke will deliver a free public lecture titled "Conservation of Paintings at the University Art Gallery."
Sept. 27-29, Homecoming Weekend, Guided tours of the gallery at 11 a.m. and 1 p.m. Sept. 27 and 2 p.m. Sept. 29.
Oct. 18-20, Pitt Family Weekend, Guided tour of the gallery at 4 p.m. Oct. 18.
Other Stories From This Issue
There are no stories for the issue at this time.
On the Freedom Road

Follow a group of Pitt students on the Returning to the Roots of Civil Rights bus tour, a nine-day, 2,300-mile journey crisscrossing five states.
Day 1: The Awakening
Day 2: Deep Impressions
Day 3: Music, Montgomery, and More
Day 4: Looking Back, Looking Forward
Day 5: Learning to Remember
Day 6: The Mountaintop
Day 7: Slavery and Beyond
Day 8: Lessons to Bring Home
Day 9: Final Lessons