New Pitt Faculty: Pioneering Scholars, Innovative Teachers
Issue Date:
August 22, 2007
 A sampling of new senior and junior professors
While there are never enough column inches to introduce all of the faculty members joining Pitt in a given academic year, the following sampling provides some sense of the range and depth of excellence of new faculty colleagues in 2007-08.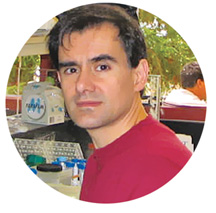 Guillermo A. Calero, Department of Structural Biology, School of Medicine.
Calero, who was recruited from Stanford University, joins Pitt as an assistant professor of structural biology. He received his MD degree from the Facultad de Medicina, Universidad Nacional Autonoma de Mexico in Mexico City, and his PhD degree from Cornell University. Calero's postdoctoral work in the laboratory of Nobel Laureate Roger Kornberg resulted in a patent application on the identification of components of mammalian biochemical networks as targets for therapeutic agents. His research investigates the mechanics underlying complex biological processes like signaling networks and transcription.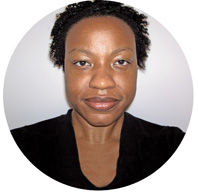 Sherae L. Daniel, Joseph M. Katz Graduate School of Business (KGSB).
Daniel received her PhD degree in information systems with a minor in econometrics from the University of Maryland's Robert H. Smith School of Business. She joins KGSB as an assistant professor of business administration. Daniel's research interests include open-source software development, online communities, electronic commerce, and statistics and econometrics.
She has worked in software development and analysis at the AT&T Research Laboratory and at the Computational Sciences and Mathematics Research Department at Sandia National Laboratories in Livermore, Calif., a government owned/contractor-operated facility that develops science-based technologies to support the national security of the United States.
Daniel knows Pitt well through her uncle, Jack L. Daniel, a Pitt professor of communication, former vice provost, and former dean of undergraduate students here.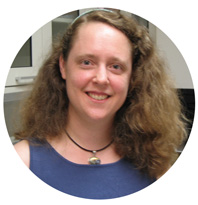 Erika Fanselow, Department of Neurobiology, School of Medicine.
Fanselow, an assistant professor of neurobiology, was recruited from Brown University, where she worked as a postdoctoral associate with Barry Connors, professor and chair of Brown's neuroscience department. Her research involves electrophysiolgical analysis of inhibitory interneurons in the neocortex to examine neuronal dynamics. Fanselow received her PhD degree from Duke University. Her graduate work resulted in a number of publications and a pending patent for real-time monitoring and control of epileptic seizures.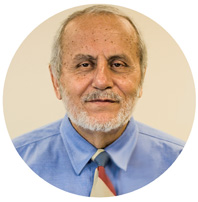 Soldano Ferrone, Department of Surgery, School of Medicine.
Ferrone, who is a member of the Department of Immunology at the Roswell Park Cancer Institute in Buffalo, N.Y., and professor of microbiology at the University at Buffalo, the State University of New York, will join Pitt as a professor of surgery.
His research focuses on tumor antigens, why they may not be recognized by the immune system, and how this recognition could be promoted therapeutically. Ferrone has more than 800 publications and two patents to his credit. He has twice received the Alexander Von Humboldt Award for a Senior Distinguished U.S. Scientist.
Ferrone serves as associate editor for Melanoma Research and on the editorial boards of several other journals. He received his MD and PhD degrees from Italy's University of Milan.
Brian Gleeson, Department of Mechanical Engineering and Materials Science, School of Engineering.
Gleeson, former Renken Professor of Materials Science and Engineering at Iowa State University, will serve as the Harry S. Tack Chair and Professor of Materials Engineering at Pitt.
He earned his PhD degree at UCLA and was a postdoctoral fellow and faculty member at the University of New South Wales, Australia. Gleeson also served as director of the Materials and Engineering Physics Program at the U.S. Department of Energy's Ames Laboratory.
His research interests include the high-temperature degradation behavior of metallic alloys and coatings, phase equilibria and transformations, deposition and characterization of metallic coatings, and diffusion and thermodynamic treatments of both gas/solid and solid/solid interactions.
Gleeson is associate editor of the international journal Oxidation of Metals and chaired the 2005 Gordon Research Conference on High Temperature Corrosion. He serves on the International Advisory Board of the journals Advanced Engineering Materials (2000-present) and Materials and Corrosion (2006-present).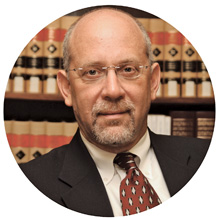 David A. Harris, School of Law.
Harris will join Pitt in January as a professor of law. Currently, he is the Balk Professor of Law and Values at the University of Toledo College of Law. Harris studies, writes about, and teaches police behavior and regulation, law enforcement, and national security issues and the law. Harris received his JD degree from the Yale Law School and his LLM degree from the Georgetown Law Center.
A leading national authority on racial profiling, he has worked extensively with the Pittsburgh Police Bureau and Pittsburgh's Citizen Police Review Board. His book Profiles in Injustice: Why Racial Profiling Cannot Work (The New Press, 2002) and his scholarly articles have had a major influence on the national debate on profiling. His work led to federal efforts as well as legislation and voluntary efforts in more than half the states and in hundreds of police departments. He has testified three times before the U.S. Senate and before many state legislative bodies. In 1996, he served as a member of the Civil Liberties Advisory Board to the White House Commission on Aviation Safety and Security.
Geoffrey Hutchison, Department of Chemistry, School of Arts and Sciences.
Hutchison's work as a postdoctoral fellow at Cornell University focused on the design, synthesis, theory, and characterization of molecular electronic devices. He comes to Pitt as an assistant professor of chemistry, with research interests in nanoscience focused on the development of novel organometallic electron transfer devices and molecular piezoelectric materials.
Hutchinson earned his PhD degree at Northwestern University. He has received the American Chemical Society's IBM Computational Chemistry Award.


John T.S. Keeler, Graduate School of Public and International Affairs (GSPIA).
Keeler—a widely recognized scholar of European politics, comparative public policy, and transatlantic relations—became dean of GSPIA and a professor in the school in July. He is the elected chair of the European Union Studies Association, the premier scholarly and professional association focusing on the European Union.
Before coming to Pitt, Keeler had been a professor of political science, director of the Center for West European Studies and European Union Center, and chair of the Division of French and Italian Studies at the University of Washington in Seattle.
Keeler earned his PhD degree at Harvard University. He has authored or coauthored such notable books as Defending Europe: NATO and the Quest for European Autonomy (Palgrave Macmillan, 2003), Chirac's Challenge: Liberalization, Europeanization and Malaise in France (St. Martin's Press and Macmillan, 1996), The Politics of Neocorporatism in France: Farmers, the State and Agricultural Policy-making in the Fifth Republic (Oxford University Press, 1987), and Réformer: Les Conditions du Changement Politique (Presses Universitaires de France, 1994).
His articles have been published in numerous professional journals, including Comparative Politics, Comparative Political Studies, Journal of Common Market Studies, West European Politics, and French Politics and Society. Keeler is currently working on a book examining terrorism and transatlantic relations.
He has received the American Political Science Association's Gabriel A. Almond Award and awards from three different French ministries, including the Chevalier dans l'Ordre des Palmes Académiques from the French Ministry of Higher Education.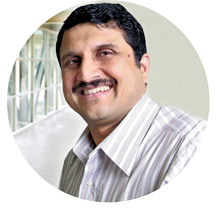 Prashant Kumta, Department of Mechanical Engineering and Materials Science, School of Engineering.
Kumta, formerly a professor of engineering at Carnegie Mellon University, will be joining Pitt's School of Engineering as Edward R. Weidlein Chair and professor with appointments in mechanical engineering and materials science, bioengineering, and chemical and petroleum engineering. He earned his PhD degree at the University of Arizona.
Kumta's research focuses on oxide, nonoxide ceramics, biodegradable polymers, and noble metals. He has been involved in developing novel economic sol-gel approaches not involving metal alkoxide and conventional metal salts to synthesize lithiated transition metal oxides, as well as developing novel sol-gel based strategies for the synthesis of nanostructured nonoxide sulfide and nitride ceramics.
Active in research societies, including the Materials Research Society, the American Ceramic Society (on which he is the chair of the membership committee), and the Electrochemical Society, Kumta holds six patents and is the U.S. editor of the international journal Materials Science and Engineering B Solid-State Materials for Advanced Technology.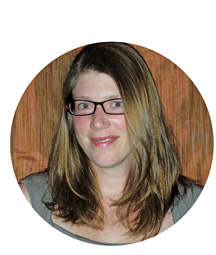 Amy Landis, Department of Civil and Environmental Engineering, School of Engineering.
A Fulbright Scholar and Environmental Protection Agency Scholar, Landis brings expertise in sustainable engineering to her Pitt position as assistant professor in civil and environmental engineering. She earned her PhD degree at the University of Illinois at Chicago.
Her recent research has been highlighted in the journal Environmental Science and Technology. Her novel analysis of the environmental implications of biobased production has shown that renewable bioproducts can mitigate climate change but also exhibit deleterious environmental trade-offs. Landis has an exceptional track record of collaborations in sustainable engineering, alternative fuels and bioproducts, and life-cycle assessment.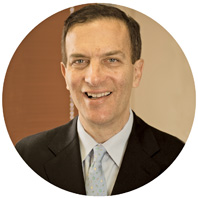 Mitchell B. Max, Department of Anesthesiology, School of Medicine.
Max, a captain in the U.S. Public Health Service Commissioned Corps, joins Pitt as a professor and director of the Molecular Epidemiology of Pain Program in the anesthesiology department.
He has served as chief of the Clinical Pain Research Section at the National Institute of Dental and Craniofacial Research (NIDCR) and medical director of NIDCR's Pain Research Clinic in the Pain and Neurosensory Mechanisms Branch.
Max's research interests include the mechanisms and treatment of neuropathic pain as well as the genetics of chronic pain. He is a fellow of the American Neurological Association and has received the National Institutes of Health (NIH) Director's Award, the U.S. Public Health Service Citation Award, and the American Pain Society Fordyce Medal.
He serves on the editorial boards of several journals and contributes to committees within professional societies and the NIH. Max received his MD degree from Harvard Medical School.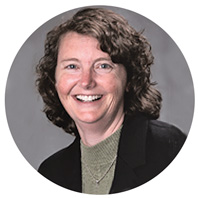 Sara B. Moeller, KGSB, Department of Finance.
Formerly on the faculty of Wake Forest University's Babcock Graduate School of Management and Southern Methodist University, Moeller has worked extensively in the areas of corporate finance, mergers and acquisitions, and risk management, publishing papers in the Journal of Financial Economics, The Journal of Finance, the Journal of Banking & Finance, and The Review of Financial Studies. She joins KGSB's finance faculty as an associate professor of business administration.
Moeller earned her PhD degree in finance in the Fisher School at Ohio State University. As a doctoral student, she served as the copy editor for The Journal of Finance and as a lecturer in corporate finance.
Before entering academia, Moeller was director of special projects at AJC International, a leader in the marketing of frozen and refrigerated food products. She also was a district commodity trader for Cargill, Inc., an international provider of food, agricultural, and risk-management products and services.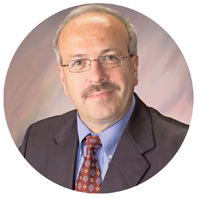 Larry W. Moreland, Department of Medicine, School of Medicine.
Moreland joins Pitt as a professor of medicine and chief of the medical school's Division of Rheumatology and Clinical Immunology. He also will hold the Margaret Jane Miller Chair in Arthritis Research. Moreland formerly served as professor of medicine, Anna Lois Waters Professor of Medicine in Rheumatology, and associate dean for clinical research in the School of Medicine at the University of Alabama at Birmingham (UAB).
In addition, Moreland directed UAB's Pittman General Clinical Research Center, Arthritis Clinical Intervention Program, and Center for Clinical and Translational Science.
His research focuses on novel therapeutic approaches for osteoarthritis and autoimmune diseases like rheumatoid arthritis, scleroderma, systemic lupus erythematosus, and vasculitis.
A member of the American Society for Clinical Investigation, Moreland has received the Max Cooper Award for Research Excellence from UAB and the West Virginia University School of Medicine Distinguished Alumnus Award. He is the associate editor of Arthritis and Rheumatism and serves on a number of editorial boards.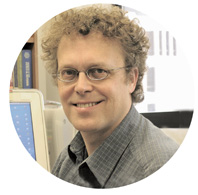 Yoel Sadovsky, Department of Obstetrics, Gynecology, and Reproductive Sciences, School of Medicine.
Sadovsky is the new scientific director of the Magee-Womens Research Institute and, as such, will hold Pitt's Elsie Hilliard Hillman Chair in Women's and Infants' Health Research. He will also serve as professor and vice chair for research in the Department of Obstetrics, Gynecology, and Reproductive Sciences. Sadovsky comes to Pitt from the Washington University School of Medicine, where he was director of the Division of Maternal Fetal Medicine and Ultrasound and professor of obstetrics and gynecology and of cell biology and physiology.
His research focuses on reproductive development and function, including placental differentiation and gonadal function.
Sadovsky's work has been recognized with the Society of Gynecological Investigation President's Achievement Award. Sadovsky received his MD degree from the Hebrew University Hadassah Medical School in Jerusalem.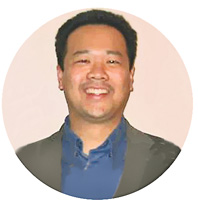 Jonathan Woon, Department of Political Science, School of Arts and Sciences.
Woon, who received his PhD degree from Stanford University, comes to Pitt as an assistant professor of political science. Woon has a strong interest in American politics. His dissertation research examined the legislative bargaining process to determine which issues obtain agenda attention within Congress. He is doing research examining the role of party "brand names" and party reputations associated with legislators.
Other Stories From This Issue
There are no stories for the issue at this time.
On the Freedom Road

Follow a group of Pitt students on the Returning to the Roots of Civil Rights bus tour, a nine-day, 2,300-mile journey crisscrossing five states.
Day 1: The Awakening
Day 2: Deep Impressions
Day 3: Music, Montgomery, and More
Day 4: Looking Back, Looking Forward
Day 5: Learning to Remember
Day 6: The Mountaintop
Day 7: Slavery and Beyond
Day 8: Lessons to Bring Home
Day 9: Final Lessons