NIH Gives Pitt $11 Million to Coordinate Hepatitis B Research Network
By Clare Collins
Issue Date:
February 2, 2009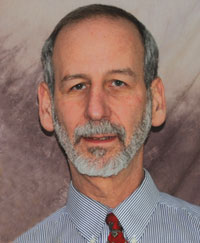 The National Institute of Diabetes and Digestive and Kidney Diseases has awarded a seven-year, $11 million grant to the University of Pittsburgh Graduate School of Public Health (GSPH) to coordinate the Hepatitis B Clinical Research Network—a consortium of 15 clinical and research centers in the United States and Canada that will conduct translational research on hepatitis B.
The network will include a multisite treatment trial, create and maintain a large database of study results, and store tissue and serum samples to facilitate clinical and basic research.
Hepatitis B is an infection that affects the liver. About 1.5 million Americans and 350 million people worldwide have chronic hepatitis B infection, which can lead to more serious diseases, such as cirrhosis, liver failure, and liver cancer.
"Medical advances have led to many treatments for chronic hepatitis B infection and most patients respond to them," said Steven Belle, principal investigator of the data coordinating center and professor of epidemiology in GSPH. "However, these treatments do not cure the infection, but contain it by making it more difficult for the virus to reproduce."
Many patients need to stay on therapy for a long time, he added. And when treatment is prolonged, the virus can become resistant, making further treatment ineffective.
"We don't know why treatment works better for some patients than others, and we cannot accurately predict who may go on to develop liver abnormalities," Belle said. "But with the interdisciplinary expertise within the network, we hope to learn more about the immune changes that occur with hepatitis B infection and make inroads to finding a lasting cure."
Coinvestigators on the grant include Abdus Wahed, assistant professor in GSPH's Department of Biostatistics; Michael Nalesnik, a professor in the Division of Hepatic and Transplantation Pathplogy in the School of Medicine's Department of Pathology; Obaid Shaikh, a professor of medicine and director of UPMC's Center for Liver Diseases; and Robert Squires Jr., professor of pediatrics in Pitt's medical school and clinical director of the Division of Pediatric Gastroenterology at Children's Hospital of Pittsburgh of UPMC.
The network also includes Harvard University, Johns Hopkins University, Mayo Clinic, Saint Louis University, the University of California at Los Angeles, the University of California at San Francisco, the University of Michigan, the University of North Carolina at Chapel Hill, the University of Pennsylvania, the University of Texas Southwest, the University of Toronto, the University of Washington, Virginia Commonwealth University, the Centers for Disease Control and Prevention, and the National Institutes of Health.
Other Stories From This Issue
There are no stories for the issue at this time.
On the Freedom Road

Follow a group of Pitt students on the Returning to the Roots of Civil Rights bus tour, a nine-day, 2,300-mile journey crisscrossing five states.
Day 1: The Awakening
Day 2: Deep Impressions
Day 3: Music, Montgomery, and More
Day 4: Looking Back, Looking Forward
Day 5: Learning to Remember
Day 6: The Mountaintop
Day 7: Slavery and Beyond
Day 8: Lessons to Bring Home
Day 9: Final Lessons