Noted Linguist George Lakoff to Speak at Pitt Law Seminar Feb. 8
By Patricia Lomando White
Issue Date:
February 4, 2008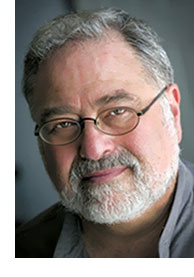 George Lakoff, a noted linguist and a professor at the University of California, Berkeley, will deliver the keynote lecture during a daylong University of Pittsburgh School of Law seminar.
The seminar, from 10 a.m. to 4:45 p.m., will be held in the Barco Law Building's Teplitz Memorial Courtroom. Lakoff will speak from noon to 1:15 p.m. and his talk is titled "The 21st-Century Brain: Why It Matters for the Academic and Political Worlds."
Academically, Lakoff is known for his research in cognitive theory and, in particular, the way the mind works by means of metaphors. His recent work is on "framing"—using practical applications of cognitive linguistics to help social advocates reframe social and political issues.
Lakoff is the author of numerous books, including Moral Politics: How Liberals and Conservatives Think, second edition, (University of Chicago Press, 2006); Women, Fire, and Dangerous Things: What Categories Reveal About the Mind (University of Chicago Press, 1987); Don't Think of an Elephant: Know Your Values and Frame the Debate (Chelsea Green, 2004); Whose Freedom?: The Battle Over America's Most Important Idea (Farrar, Straus and Giroux, 2006); and, with Rockridge Institute, Thinking Points: Communicating Our American Values and Vision (Farrar, Straus and Giroux, 2006).
In addition to teaching at Berkeley, Lakoff is the cofounder and a senior fellow at Rockridge Institute, whose mission is to deepen and broaden the public's understanding of the political world. He has frequently been interviewed by the media and has appeared on such radio shows as Talk of the Nation, Bridges, To the Best of Our Knowledge, and Forum.
The law school seminar also will feature two panel discussions. Panelists participating in the morning session, from 10:15 to 11:45 a.m., are Barbara Johnstone, professor of rhetoric and linguistics at Carnegie Mellon University; Scott F. Kiesling, chair and professor of linguistics in Pitt's Department of Linguistics; Edward L. Rubin, dean and John Wade-Kent Syverud Professor of Law at Vanderbilt University Law School; and Steven L. Winter, Walter S. Gibbs Professor of Constitutional Law at Wayne State University. The afternoon panel, from 2:45 to 4:15 p.m., will include Pascual Masullo, a professor of linguistics in Pitt's Department of Linguistics; Andreea Deciu Ritivoi, a Carnegie Mellon professor of English and rhetoric; George H. Taylor, a Pitt law professor; and Robert L. Tsai, professor of law at the University of Oregon.
This symposium has been approved by the Pennsylvania Continuing Legal Education (CLE) Board for four (4.0) hours of substantive credit. The cost for credit is $50, payable when registering at the door in cash or by a check made out to the University of Pittsburgh School of Law. For further information regarding CLE, call 412-648-1305. For information concerning the conference, contact George Taylor at 412-648-8134 or gtaylor@pitt.edu.
Other Stories From This Issue
There are no stories for the issue at this time.
On the Freedom Road

Follow a group of Pitt students on the Returning to the Roots of Civil Rights bus tour, a nine-day, 2,300-mile journey crisscrossing five states.
Day 1: The Awakening
Day 2: Deep Impressions
Day 3: Music, Montgomery, and More
Day 4: Looking Back, Looking Forward
Day 5: Learning to Remember
Day 6: The Mountaintop
Day 7: Slavery and Beyond
Day 8: Lessons to Bring Home
Day 9: Final Lessons