Panel by Panel: Marvel Comics' First Black Woman Writer
By Liberty Ferda
Issue Date:
December 15, 2016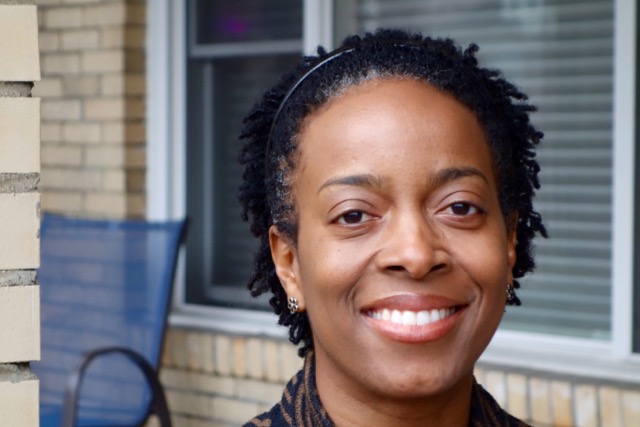 When Yona Harvey read, created, and produced comic books with a group of fellow enthusiasts in college in the early 90s, she never thought she'd write in the genre again. Harvey, a student of poetry and art at Howard University, was the only woman alongside five men in the group that included classmates Kemp Powers, who became an award-winning playwright, and Doug Kearney, who is now a poet and professor.
Now, Harvey is an author and assistant professor in Pitt's Writing Program — and one of two first-ever African American female writers for Marvel Comics. Earlier this year, Harvey and feminist writer Roxane Gay were tapped to write for the World of Wakanda, a spinoff of the popular Black Panther series first created in 1966. The first issue was released Nov. 9 and is already in its third printing.
Although Marvel has explored race and gender dynamics and featured characters of various ethnicities the past 50 years, the writers of those stories have predominantly been white men. In 2015, Marvel recruited a new writer for the Black Panther series: Ta-Nehisi Coates, correspondent for The Atlantic magazine and National Book Award winner for Between The World and Me, which examines the realities of being black in the United States. Coates then invited Gay and Harvey — the latter, whom he had met while a student at Howard — to use their talents and insights to create a fuller picture of three black characters.
"We as woman and people of color can see nuances and flaws that other people haven't been forced to see," Harvey says. "And men don't always save the day — I like to highlight how women save men all the time, it's just not called that."
The narratives written by Gay and Harvey take place in Wakanda, a mythical country in Africa ruled by the Black Panther, the hero of the main series. Gay focuses on the love story between Ayo and Aneka, two of Black Panther's female bodyguards. Harvey's part is the origin story of Zenzi, a revolutionary who incited a riot in the series' first issue.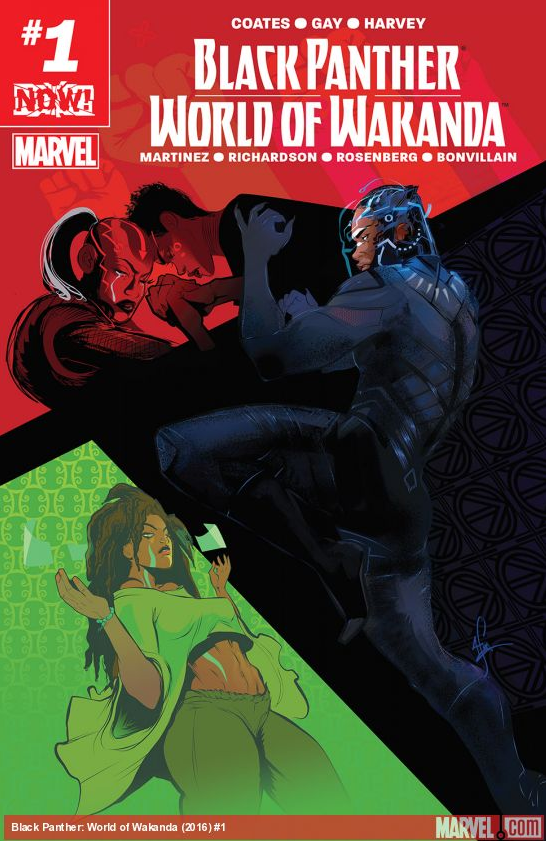 "The readers know about Zenzi but not how she grew up and got her powers," says Harvey. "And how she's gutsy enough to challenge a hero like the Black Panther."
Zenzi has been outcast from her country and her super power — an ability to motivate people to action — is sharpened by her outsider status in Wakanda.
"She's like someone who crashes a cocktail party, who can read people and know how they feel even before they get in touch with it."
Harvey says she connects to Zenzi in some ways. She describes her poetry as expressions of "the diverse lives and experiences of black American women" and says she explores her own observations about people and various places she's lived where she did not feel rooted.
Telling Zenzi's story in the graphic form proved challenging: "I'm a very nonlinear, tangential thinker, which works well in poetry, but in comics I had to rein that in," says Harvey. "I wanted to dive in and write, but that is not how comics work. You map it out scene by scene and panel by panel, get critique from editors, and then you write." After several rounds with the text, Harvey's words were paired with illustrations by Afua Richardson, another African American artist.
Though Marvel has not yet announced plans to publish more on Zenzi, Harvey wrote the 10-page narrative in a way that leaves space to tell more stories.
Harvey's foray into comics writing has come full circle since her days of making indie comics with friends at Howard.
"I published my first poem in one of our comics, a terrible, rhyming poem," she says, laughing. Now she's helping marshal a new focus at Marvel: one in which the creators more closely reflect the world of today.
Other Stories From This Issue
There are no stories for the issue at this time.
On the Freedom Road

Follow a group of Pitt students on the Returning to the Roots of Civil Rights bus tour, a nine-day, 2,300-mile journey crisscrossing five states.
Day 1: The Awakening
Day 2: Deep Impressions
Day 3: Music, Montgomery, and More
Day 4: Looking Back, Looking Forward
Day 5: Learning to Remember
Day 6: The Mountaintop
Day 7: Slavery and Beyond
Day 8: Lessons to Bring Home
Day 9: Final Lessons