Pitt's Kuntu Repertory Theatre Season Spotlights Plays of the Late Rob Penny
Issue Date:
September 22, 2008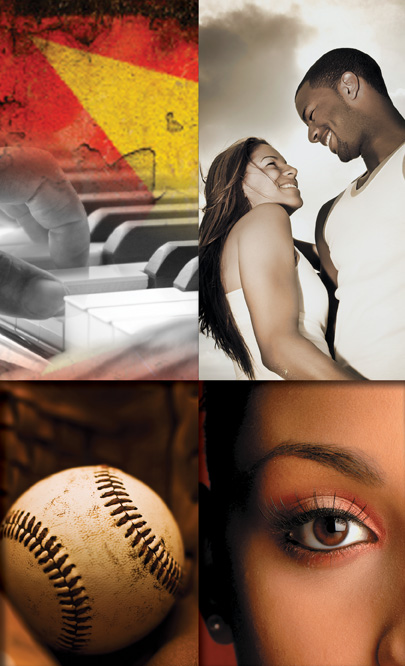 The 2008-09 season of the University of Pittsburgh's Kuntu Repertory Theatre will shine its spotlight on the legacy of late Pitt professor Rob Penny, Kuntu's playwright-in-residence for many years. Penny passed away on March 17, 2003.
The season will feature four mainstage productions that reflect on Penny's career and different facets of the Black life in Pittsburgh that he examined, including family, music, and sports. Penny, who along with late playwright August Wilson founded the Kuntu Writer's Workshop, wrote more than 300 poems and 30 plays, some of which were produced in New York, Chicago, and other venues across the country.
The Kuntu season will feature the following Penny plays.
Diane's Heart Cries Out Still More
Oct. 16-Nov. 1
Filled with dreams of a happy future, newlyweds Diane and Austin Williams struggle to find their way in a world of temptations.
Clean Drums
Jan. 22-Feb. 7
The story of legendary Pittsburgh drummer Joe Harris and the tensions that emerge between Harris, who performs in the traditional jazz style, and younger musicians and their free-form style.
Pain in My Heart and Reachings (two one-act plays)
April 2-18
In Pain of My Heart, memories of forgotten promises leave successful businesswoman Millicent Morrison feeling unsettled. An unexpected encounter with an ex-lover from the Black Nationalist Movement helps her see the past more clearly and face the future with a new perspective.
Reachings explores the story of jazz musician Lee Meredith, who has returned home from the Vietnam War emotionally distraught. With the help of his sister, Jean, and his artistic girlfriend, Cheryl, he finds the inspiration to move past the trauma of his war experience.
Among the Best
May 28-June 13
When legendary baseball players Josh Gibson, Satchel Paige, and Ted "Double Duty" Radcliffe come back to their old field, the wins and losses of the Negro National League are relived through the eyes of Greg and Kemiya, two eager young ballplayers.
Kuntu performances are held in the Seventh-Floor Auditorium of Alumni Hall at 8 p.m. on Thursdays through Saturdays and at 4 p.m. Sundays. More information on matinees, tickets, group sales, or auditions is available by calling 412-624-7298.
Other Stories From This Issue
There are no stories for the issue at this time.
On the Freedom Road

Follow a group of Pitt students on the Returning to the Roots of Civil Rights bus tour, a nine-day, 2,300-mile journey crisscrossing five states.
Day 1: The Awakening
Day 2: Deep Impressions
Day 3: Music, Montgomery, and More
Day 4: Looking Back, Looking Forward
Day 5: Learning to Remember
Day 6: The Mountaintop
Day 7: Slavery and Beyond
Day 8: Lessons to Bring Home
Day 9: Final Lessons