Pitt's Science 2008 Program to Highlight Contemporary Research, New Technology
Issue Date:
September 29, 2008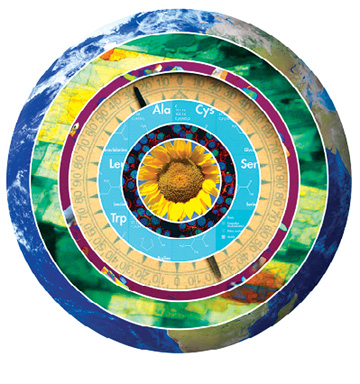 Science 2008, Pitt's annual showcase of science and technology, will feature keynote lectures by four of the nation's leading scientists and highlight current research by Pitt and Carnegie Mellon University researchers as well as scientists working in local industries.
The two-day program will be held Oct. 2 and 3 in Alumni Hall. Admission is free and open to the public, but registration is required, either on site at the event or in advance at www.science2008.pitt.edu.
"We have a duty to harness the scientific advances entrusted to us by previous generations and to further develop them for our own benefit as well as for those who will follow us," said Arthur S. Levine, senior vice chancellor for the health sciences and dean of the School of Medicine. "This is our time and our chance to make a difference."
Science 2008 will feature, in addition to the keynote speakers, presentations by more than 50 researchers from Pitt, Carnegie Mellon, and local industry; a showcase of new technology developed by Pitt researchers that is available for licensing; research poster sessions; a professional development workshop for early-career scientists; and other events.
"One of the truly remarkable aspects of this annual event is its cross-campus appeal to students, researchers, and faculty from diverse programs in the sciences, engineering, medicine, the other health sciences, and computation," said James V. Maher,  Pitt provost and senior vice chancellor. "In addition, this program is a tremendous opportunity to welcome our colleagues from Carnegie Mellon and other local universities, as well as scientists working in local industry, to come and share ideas and common interests."
The full program of events for Science 2008 can be found online at www.science2008.pitt.edu. Highlights follow.
Plenary Lectures
The 2008 Dickson Prize in Medicine Lecture, "Dissecting the Secretion Process: From Basic Mechanism to Human Disease," 11 a.m. Oct. 2, Randy W. Schekman, a Lasker Award-winning cell and developmental biologist at the University of California, Berkeley.
The Provost Lecture, "Bridging the Scales: Connecting Computer Simulations of Molecular Phenomena to the Problems of the Real World," 4 p.m. Oct. 2, Gregory A. Voth, Distinguished Professor of Chemistry and director of the Center for Biophysical Modeling and Simulation at the University of Utah.
The 2008 Mellon Lecture, "The Unfolded Protein Response: How the Endoplasmic Reticulum Talks to the Nucleus," 11 a.m. Oct. 3, Peter Walter, professor and chair of biochemistry and biophysics at the University of California, San Francisco.
The Klaus Hofmann Lecture, "Two Views of Brain Function," 4 p.m. Oct. 3, Marcus E. Raichle, a professor of radiology, neurology, neurobiology, biomedical engineering, and psychology at Washington University in St. Louis.

Spotlight Sessions
Twelve spotlight sessions will feature some of the latest and most innovative science being explored by Pitt and Carnegie Mellon researchers. The topics include nanoscience and nanosafety, immunology, and stem cells in development and in cancer, among many others.
Science at Work Sessions
In collaboration with scientists working in local industry, Science 2008 also will feature sessions on various topics with scientists and researchers from IBM, Innovation Works, Pittsburgh Life Sciences Greenhouse, Renal Solutions, Vivisimo, and Intel Research.
Other Stories From This Issue
There are no stories for the issue at this time.
On the Freedom Road

Follow a group of Pitt students on the Returning to the Roots of Civil Rights bus tour, a nine-day, 2,300-mile journey crisscrossing five states.
Day 1: The Awakening
Day 2: Deep Impressions
Day 3: Music, Montgomery, and More
Day 4: Looking Back, Looking Forward
Day 5: Learning to Remember
Day 6: The Mountaintop
Day 7: Slavery and Beyond
Day 8: Lessons to Bring Home
Day 9: Final Lessons