Pitt, Carnegie Mellon Engineering Sustainability 2011 Conference, Through April 12, Puts Green Ideas Into Action
By Morgan Kelly
Issue Date:
April 11, 2011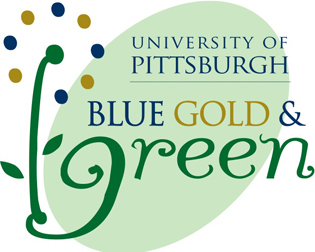 Perhaps some societal pride can be taken in the fact that the principles and ideas of sustainability are well known and widely discussed. Now, to make them happen…
Many of the people leading the transition from green thinking to green living are in  Pittsburgh for the Engineering Sustainability 2011 conference sponsored by the University of Pittsburgh's Mascaro Center for Sustainable Innovation and Carnegie Mellon University's Steinbrenner Institute for Environmental Education and Research (SEER). The conference, which began April 10, continues through
April 12 and is being held at the David L. Lawrence Convention Center, 1000 Fort Duquesne Blvd., Downtown.
During the 2011 conference—the fourth since the biennial event was established in 2005—more than 100 of the world's top thinkers and young entrepreneurs are presenting the latest endeavors to bring sustainable ideas to fruition, from electric vehicles and efficient sanitation systems to efforts to reuse the nation's plentiful stock of old buildings and construct better new ones. The conference is open to the public and the U.S. Green Building Council has approved 32 Green Building Certification Institute continuing-education credit hours for conference participation.
On April 11, the conference begins with plenary speakers at 8:30 a.m. and various presentations from 10:30 a.m. to 3:30 p.m. On April 12, plenary speakers begin at 8 a.m. with topical presentations beginning at 9:30 a.m. until the end of the day. Registration and a conference schedule are available on the Mascaro Center Web site at www.mascarocenter.pitt.edu/conference. Descriptions of selected presentations follow.
• Gavin McIntyre, cofounder of Ecovative Design, will explore the use of fungi as a next-generation material during the "Green Building Projects" session at 10:30 a.m. April 11. McIntyre is coinventor of Greensulate, a biodegradable home insulation made of plant byproducts that has been featured in Popular Science and on CNN, among other media outlets.
• Frank Rijsberman, director of the Water, Sanitation, and Hygiene Initiative for the Bill and Melinda Gates Foundation, will discuss during the 9:30 a.m. April 12 "Sustainable Water" session the global challenges of ensuring that people have clean, plentiful, and reliable sources of water.
• Eric Williams, a renowned Arizona State University professor of civil and environmental engineering who has testified before the U.S. Congress on sustainability issues, will open the "Green Building and Energy" session, which begins at 9:30 a.m. April 12, by talking about the trials—and overwhelming benefits—of designing energy-efficient homes.
• Architect Laura Nettleton, of the  Pittsburgh company Thoughtful Balance, Inc., and Jonathan Iams, of Pittsburgh firm Iams Consulting, will discuss the conversion of shuttered schools—sprawling structures of which Pittsburgh has no shortage—into green residences during the "Green Building Case Studies" session beginning at 9:30 a.m. April 12. Nettleton was codesigner for a recent $22 million project to convert Mt. Washington's blighted South Hills High School into a retirement residence.
The April 11 plenary session begins at 8:30 a.m. with Gregory Keoleian, cofounder and codirector of the University of Michigan's Center for Sustainable Systems, as well as a leading researcher of assessing such sustainable systems and products as energy, transportation, and food packaging. He's followed at 9:30 a.m. by Carl Frattini, of Northeast Utilities in Hartford, Conn., who will discuss the ability of utility companies to institute solar power, particularly by reusing such restricted land as brownfields and landfills, and the advantages of doing so. At 12:30 p.m., Jesse Grossman, cofounder of Soltage, Inc., which supplies businesses with individual solar-power stations, will delve into the burgeoning market in practical solar-power generators for homes and businesses.
On April 12 at 8 a.m., plenary speaker Brandon Tinianov, a renowned sustainable engineer and chief technology officer for California-based Serious Materials, Inc., will present an overview of the energy-saving benefits of retrofitting buildings with efficient technology.
In lieu of conference swag, the Mascaro Center and SEER will offset the more than 97 short tons of carbon churned out by attendees with a contribution to methane reduction projects at farms in Maryland, New York, and Pennsylvania. NativeEnergy, a Native American-owned renewable energy company, is helping the farms install a manure digester and 100-kilowatt biogas-fired electrical generator.
Other green steps undertaken by the conference organizers include hosting the event at the David L. Lawrence Convention Center—a LEED-certified GOLD Green Building—as well as serving locally grown food, using washable dishware and utensils, serving drinks in pitchers, and distributing the conference proceedings on CDs rather than on paper. All printed material will be on recycled paper.
Other Stories From This Issue
There are no stories for the issue at this time.
On the Freedom Road

Follow a group of Pitt students on the Returning to the Roots of Civil Rights bus tour, a nine-day, 2,300-mile journey crisscrossing five states.
Day 1: The Awakening
Day 2: Deep Impressions
Day 3: Music, Montgomery, and More
Day 4: Looking Back, Looking Forward
Day 5: Learning to Remember
Day 6: The Mountaintop
Day 7: Slavery and Beyond
Day 8: Lessons to Bring Home
Day 9: Final Lessons