Pitt Faculty Are Keepers of August Wilson's Legacy
By Sharon S. Blake
Issue Date:
April 11, 2016
Oscar-winning actor Denzel Washington is in town to star in and direct the movie version of Fences, the Pulitzer Prize-winning play by August Wilson, a hometown legend. The play is part of Wilson's Pittsburgh Cycle, 10 dramas set mostly in the city's Hill District neighborhood. Filming of the movie is set to begin this month in the Hill District and continue through mid-June.
The buzz over the Paramount Pictures film no doubt rivals the enthusiasm of two Pitt faculty whose scholarship has earned them roles as keepers of the playwright's legacy. Laurence Glasco, an associate professor of history, has for years been chronicling Wilson's life story—from the playwright's upbringing in a cold-water-only apartment on Bedford Avenue in the Hill to his eventual status as one of America's greatest playwrights. Chris Rawson is a senior lecturer in the Department of English, and he teaches a Pitt course devoted to the life and works of Wilson.

Rawson and Glasco collaborated on the book August Wilson: Pittsburgh Places in His Life and Plays (Pittsburgh History & Landmarks Foundation, expanded 2nd edition, 2015) and are working on another book, August Wilson's Pittsburgh. Meanwhile, Glasco's own book about the playwright is nearing completion.
As producers map out movie scenes on the streets of Pittsburgh, the filming of Fences offers the two faculty members the opportunity to help put Wilson's work in perspective. Rawson called it "spiritually significant" that the play is being shot in Wilson's hometown. Wilson died in 2005.
Fences, set in the 1950s, tells the story of Troy Maxson, a Negro Leagues baseball player excluded by segregation from playing in the Major Leagues. He becomes a garbage collector who fights for the rights of Blacks to drive the trucks instead of just hauling the trash. Maxson's bitterness spills over into his relationship with his family, including his son who wants to pursue a college football scholarship.

The play premiered on Broadway in 1987 with James Earl Jones in the title role. Denzel Washington starred in the 2010 revival, winning a Best Actor Tony Award, as did Jones.
Rawson, who is also a senior theater critic for the Pittsburgh Post-Gazette, noted a certain irony to Fences being chosen for the first Wilson feature film.
"This play was never one of August Wilson's favorites," he said. "It's one he wrote specifically to answer White critics."
Rawson said some critics faulted Wilson's early plays, like Ma Rainey's Black Bottom and Joe Turner's Come and Gone, because they lacked a central character. The plot centered on a group of people.
Fences was, in part, a response to that criticism.
Wilson then returned to writing plays about the communal nature of African culture, Rawson said. "The group is the hero—the group of jitney drivers in Jitney, the band in Ma Rainey or the people in the boarding house in Joe Turner.
Wilson found raw material for his stage dramas in the gritty backyards, barbershops, and bars and restaurants of the Hill District, Glasco said. One of the most famous scenes in Fences—an argument between Troy and his son Cory—was inspired by a squabble that Wilson and a girlfriend heard through an apartment window while they walked down Centre Avenue.
"It was a real Pittsburgh moment," said Glasco.

Glasco described Wilson as an outsider—an observant outsider—who preferred to watch and listen to people from the sidelines. He would drink coffee and smoke cigarettes at places like Eddie's Restaurant, scribbling notes on a paper napkin.
Wilson wrote mostly poetry in those early days. It wasn't until he left town in 1978 at age 33—for St. Paul, Minn.—that those conversations and snippets began to come together into what became known as the Pittsburgh Cycle—a collection of 10 plays, each set in a different decade of the 20th century.
"That's when he could hear the voices from Pittsburgh unhindered by all the static," noted Rawson.
Those voices, along with Wilson's complex characters and Hill District settings are, according to Glasco, what led to Pittsburgh becoming the symbol of urban Black America in the early 20th century.
Glasco said Wilson and photographer Teenie Harris are the "two big foundations of a new appreciation of Pittsburgh." The Hill District, he said, has joined Harlem as the place that comes to mind when people think about the urban Black experience.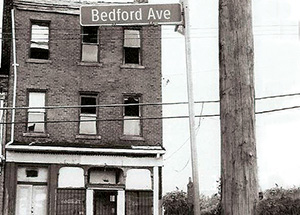 Wilson had a strong connection to Pitt as well. He was part of the Black Power Movement, which by 1967 was visible on the Pitt campus. Wilson and his friend and actor Rob Penny were firmly entrenched with the artists, poets, and protesters of that era. Penny and Wilson cofounded the Pitt-based Kuntu Writers Workshop in 1976 and Wilson dutifully attended every other Saturday to discuss his poetry.
Another Wilson comrade at the time was Sala Udin, an actor who starred in several of Wilson's plays and who played Troy Maxson in a local production of Fences six years ago. Udin now chairs a group called the Friends of the August Wilson Center.
He said the buzz around town about Denzel Washington being here to direct and star in Fences is palpable.
Wilson insisted years ago that any movie version of Fences have a Black director because he wanted Black businesses and workers to have access to all the artistic and economic opportunities a film would provide. "We have been using our mailing lists to seek the resumes of people interested in a role in this film," said Udin, a Pittsburgh community leader, who served on city council for 10 years.
"It requires a certain honesty, integrity, and authenticity," added Udin. "There's no reason it would be filmed anywhere else in the world than here."
Other Stories From This Issue
There are no stories for the issue at this time.
On the Freedom Road

Follow a group of Pitt students on the Returning to the Roots of Civil Rights bus tour, a nine-day, 2,300-mile journey crisscrossing five states.
Day 1: The Awakening
Day 2: Deep Impressions
Day 3: Music, Montgomery, and More
Day 4: Looking Back, Looking Forward
Day 5: Learning to Remember
Day 6: The Mountaintop
Day 7: Slavery and Beyond
Day 8: Lessons to Bring Home
Day 9: Final Lessons