Pitt to Host Encountering New Worlds of Adoption: The Second International Conference on Adoption and Culture, Oct. 11-14
By Patricia Lomando White
Issue Date:
October 1, 2007
Conference, coordinated by Pitt Professor Marianne Novy, will feature more than 80 speakers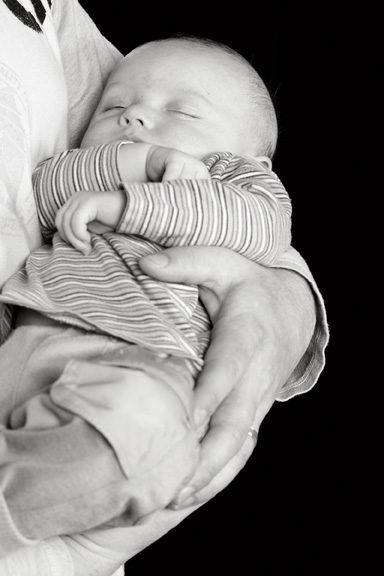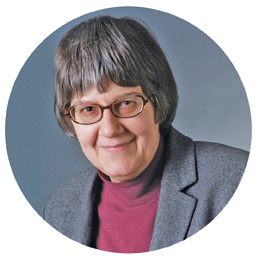 Marianne Novy 
Encountering New Worlds of Adoption: The Second Annual Conference on Adoption and Culture, to be held at Pitt Oct. 11-14, will explore how adoption is redefining family, parenthood, and identity, and how adoptees, birth parents, and adoptive parents are redefining adoption.
The conference will feature three keynote addresses and three film presentations. Among the 80 speakers will be literary critics, writers, anthropologists, philosophers, historians, sociologists, legal theorists, psychologists, filmmakers, and activists from Spain, Norway, China, Russia, England, Australia, New Zealand, Canada, and the United States, among other countries.
Marianne Novy—Pitt Professor of English; cochair of the Alliance for the Study of Adoption, Identity, and Kinship; editor of that organization's newsletter, and herself an adoptee—will convene the conference. She is the author of Reading Adoption: Family and Difference in Fiction and Drama (University of Michigan Press, 2005).
The conference will cover such issues as transnational and transracial adoption, open adoption, adoptee identity, legislation about birth records, same-sex and special-needs adoption, relinquishment, blog dialogues between adoptive and birth mothers, and adoption novels and history.
Information on conference presenters and sessions follows.
Novelist Emily Prager will deliver the first keynote address, titled "Adoption—A Two-Way Street," at 8 p.m. Oct. 11 in 501 Cathedral of Learning. Also a humor writer and award-winning journalist, Prager is author of Wuhu Diary: On Taking My Adopted Child Back to Her Hometown in China (Random House, 2001).
Dorothy Roberts, Kirkland and Ellis Professor of Law at Northwestern University, will present the Oct. 12 keynote address, titled "Adoption and Culture: The Difference Politics Makes," at 1:45 p.m. in 125 Frick Fine Arts Building. Roberts is author of the award-winning Killing the Black Body: Race, Reproduction, and the Meaning of Liberty and Shattered Bonds (Pantheon, 1997).
Filmmaker Jean Strauss is well known within the adoption community as the author of Birthright: The Guide to Search and Reunion for Adoptees, Birthparents, and Adoptive Parents (Penguin, 1994) and her memoir, Beneath a Tall Tree (Arete-USa Pub Co, 2001). Two of her award-winning short films will be shown Oct. 12, Vital Records (2005), which illuminates the debate on access to original records for adoptees, at
5 p.m., and, as part of the "Evening of Adoption Memoir, Poetry, and Film" session, The Triumvirate (2005), which documents her reunion with her birthmother and birth grandmother, at 8 p.m. Both films will be screened in 125 Frick Fine Arts Building.
Susan Bordo, professor of English and Gender and Women Studies at the University of Kentucky, where she holds the Otis A. Singletary Chair in the Humanities, will deliver the final keynote address, titled "Will the 'Real' Parent (s) (s) (s) (s) Please Step Forward? Beyond Our Fantasies and Fears About Open Adoption," at 11 a.m. Oct. 13 in 332 Cathedral of Learning. Bordo has written many books, including Unbearable Weight: Feminism, Western Culture, and the Body (University of California Press, 1993) and The Male Body: A New Look at Men in Public and in Private (Farrar Straus and Giroux, 1999).
Filmmaker Phil Bertelsen will show and discuss his Paul Robeson Award-winning film, Outside Looking In: Transracial Adoption in America (2001), at 8 p.m. Oct. 13 in 125 Frick Fine Arts Building. Bertelsen was transracially adopted in the 1970s, and in this film, as the writer and director, he explores his own experience; that of his 11-year-old nephew, also transracially adopted; and that of a Midwestern White couple adopting an African American child in 2001.
Oct. 12 morning plenary session topics will be "International Adoption" and "Adoption and Its Challenges." Speakers will include Barbara Yngvesson, professor of anthropology at Hampshire College; Sara Dorow, professor of anthropology at the University of Alberta, Canada, and author of Transnational Adoption: A Cultural Economy of Race, Gender, and Kinship (New York University Press, 2006); Sandra Patton-Imani, associate professor at Drake University and author of BirthMarks: Transracial Adoption in Contemporary America (New York University Press, 2000); Signe Howell, professor of anthropology at the University of Oslo, Norway, and the author of The Kinning of Foreigners: Transnational Adoption in a Global Perspective (Berghahn, 2006); Judith Schachter (Modell), professor of anthropology and history at Carnegie Mellon University and author of Kinship With Strangers: Adoption and Interpretations of Kinship in American Culture (University of California Press, 1994) and A Sealed and Secret Kinship (Berghahn, 2002); and Sally Haslanger, professor of philosophy and women's studies at Massachusetts Institute of Technology and coeditor of Adoption Matters: Philosophical and Feminist Essays (Cornell University Press, 2005).
Professors Robert McCall and Christina Groark, codirectors of Pitt's Office of Child Development who have studied children in Russian orphanages to understand long-term caregiver-child relationship building, will show and discuss their video, Faces of Promise and Hope, at 5 p.m. Oct. 12 in 5130 Posvar Hall. The showing will follow the 3:15 p.m. session, "Adoption in Russia," chaired by Pitt history professor Irina Livezeanu, which will feature presentations by McCall; Groark; Lilia Khabibullina, professor in the University of Barcelona; and Richard Wirick, lawyer and author of One Hundred Siberian Postcards (Telegram, 2007).
Other plenary sessions will include anthropologists' discussions of international adoption and readings by adoption memoirists.
All sessions are free to Pitt faculty, staff, students, and those of cosponsoring institutions: Carnegie Mellon, Carlow, Chatham, and Duquesne universities. The plenary sessions are free to the public, but the nonplenary sessions have a $50-$75 registration fee. Continuing Education Units are available through Pitt's School of Social Work. For more information and a complete list of conference sponsors, visit www.english.pitt.edu/events/AdoptionandCulture/sponsors.html.
Other Stories From This Issue
There are no stories for the issue at this time.
On the Freedom Road

Follow a group of Pitt students on the Returning to the Roots of Civil Rights bus tour, a nine-day, 2,300-mile journey crisscrossing five states.
Day 1: The Awakening
Day 2: Deep Impressions
Day 3: Music, Montgomery, and More
Day 4: Looking Back, Looking Forward
Day 5: Learning to Remember
Day 6: The Mountaintop
Day 7: Slavery and Beyond
Day 8: Lessons to Bring Home
Day 9: Final Lessons