Pitt Library System Is Changing With the Times
By Sharon Blake
Issue Date:
September 17, 2012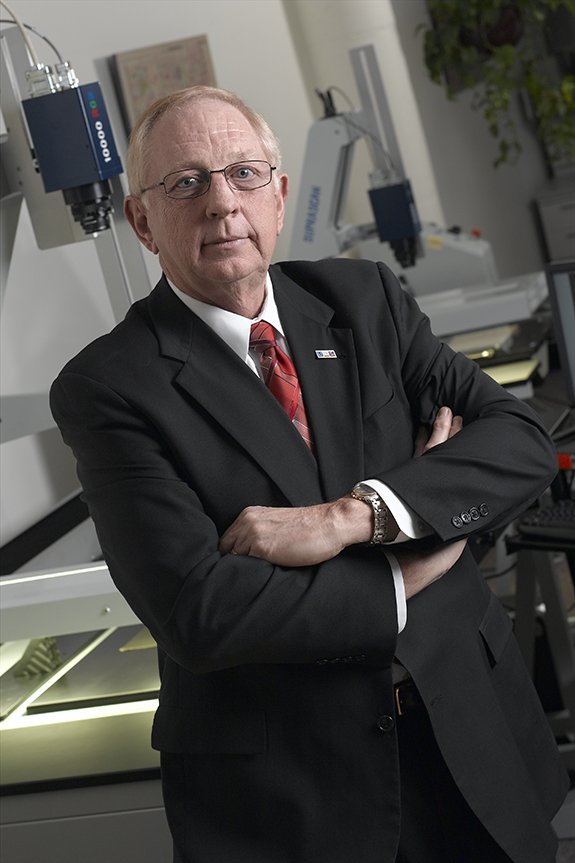 Pitt's University Library System (ULS) continues to redefine itself, realigning its services and physical space to better meet the needs of today's faculty, researchers, and students.
Visitors to Hillman Library will probably notice the physical changes first. The former Ask Desk to the left of the ground-floor entrance has been removed and its function rolled into the nearby lending desk, which offers a kind of one-stop shopping for patrons. The fourth-floor magazines/journals room also is a thing of the past, due to the proliferation of e-journals. That room now holds 70 new workspaces for graduate students, complete with locking cabinets.
"Well over half of the use of our libraries is electronic," said Rush Miller, University Librarian and director of ULS, during a recent luncheon and information session that was billed as the inaugural ULS Media Day. During the Aug. 30 event at Pitt's University Club, ULS librarians and staffers shared information and explained changes to the assembled group of about 100 people.
Miller said that Pitt is reducing the number of its physical libraries, improving access to electronic resources, and devising improved ways to help students and faculty, whether through a seamless computer connection for off-campus users or more places within the libraries for student collaboration.
Students assigned to write research papers will have an easier time of it, thanks to 24 "liaison librarians," all of whom are assigned to various beats, or topics. These librarians build and update the new online LibGuides, which are customized content platforms that organize and showcase all relevant resources on a topic—from course research materials to podcast feeds—on one Web page. The liaisons also routinely visit departments and classrooms to hold workshops for faculty members and students, offering assistance in exploring the ULS's collection, which are among the largest and deepest in North America.
The ULS Archives Service Center, meanwhile, is busy adding to its 31,000 digitized images, which are available to researchers around the globe. One project currently underway is the digitization of the The Pitt News by scanning the original student newspapers that date back some 100 years. ULS also is keeping abreast of the changing landscape of scholarly communication. It has hired Plum Analytics to assess the real-time use and impact of the University's academic research. The Philadephia-based startup mines a long list of Open Access sources—social networks, data repositories, and other forms of scholarly communication—to track who follows or engages with a researcher and his or her work, and how that work is used.
The ULS is the 22nd largest academic library system in North America. Under the administration of Miller, it includes 15 libraries and holds more than 6.4 million volumes and world specialized collections including the Archive of Scientific Philosophy, the Archives of Industrial Society, and major foreign language materials from around the world totaling 1.4 million volumes. The ULS offers state-of-the-art facilities and services, including innovative digital library collections and services and a robust open-access publishing program.
Other Stories From This Issue
There are no stories for the issue at this time.
On the Freedom Road

Follow a group of Pitt students on the Returning to the Roots of Civil Rights bus tour, a nine-day, 2,300-mile journey crisscrossing five states.
Day 1: The Awakening
Day 2: Deep Impressions
Day 3: Music, Montgomery, and More
Day 4: Looking Back, Looking Forward
Day 5: Learning to Remember
Day 6: The Mountaintop
Day 7: Slavery and Beyond
Day 8: Lessons to Bring Home
Day 9: Final Lessons