Pitt Ranked One of Top Two U.S. Universities in The Scientist's "Best Places to Work in Academia" Survey
By B. Rose Huber
Issue Date:
September 10, 2012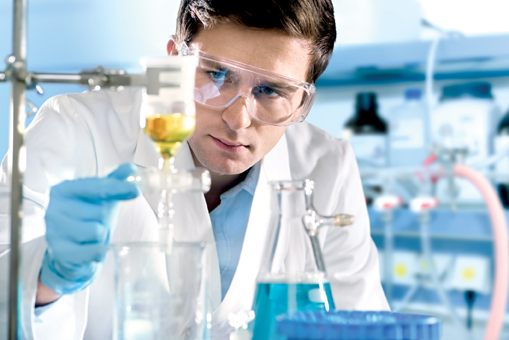 The University of Pittsburgh ranked among the top two U.S. universities and fourth among universities worldwide in the 10th annual "Best Places to Work in Academia" survey, published July 2012 by The Scientist magazine.
Among American universities, Pitt ranked second after the University of Michigan. Among the top 25 institutions ranked in the survey, Pitt, at 33,347, placed second in the total number of papers universitywide published in the life sciences.
"The global rankings published by The Scientist further bolster Pitt's reputation as an internationally respected center for pioneering research," said Pitt Chancellor Mark A. Nordenberg. "One key to our rapid rise within the ranks of this country's top research universities has been our commitment to provide a supportive environment in which our talented faculty members can effectively pursue their important and impactful work. These rankings clearly suggest that we have been successful in advancing that key goal."
The rankings were determined through a Web-based survey, conducted during the last four months of 2011, in which life scientists were asked to highlight the aspects of the work they value most—such as support, access to great research, and collaborations—as well as areas they wish their institutions would improve. Researchers around the world said they valued the personal satisfaction their workplace offers above all else.
For the survey, e-mail invitations were sent to readers of The Scientist and registrants on The Scientist Web site who identified themselves as full-time life scientists working in academia or noncommercial research institutions; the survey was also publicized on The Scientist Web site and through news stories.
The full survey results and methodology are detailed in the article "Best Places to Work in Academia, 2012," appearing in The Scientist's August issue and online at www.the-scientist.com.
Other Stories From This Issue
There are no stories for the issue at this time.
On the Freedom Road

Follow a group of Pitt students on the Returning to the Roots of Civil Rights bus tour, a nine-day, 2,300-mile journey crisscrossing five states.
Day 1: The Awakening
Day 2: Deep Impressions
Day 3: Music, Montgomery, and More
Day 4: Looking Back, Looking Forward
Day 5: Learning to Remember
Day 6: The Mountaintop
Day 7: Slavery and Beyond
Day 8: Lessons to Bring Home
Day 9: Final Lessons