Pitt Redesignated a Center of Academic Excellence for Information Assurance Ed
By Morgan Kelly
Issue Date:
July 23, 2007
Information assurance education cited as contributing to nation's cyberspace security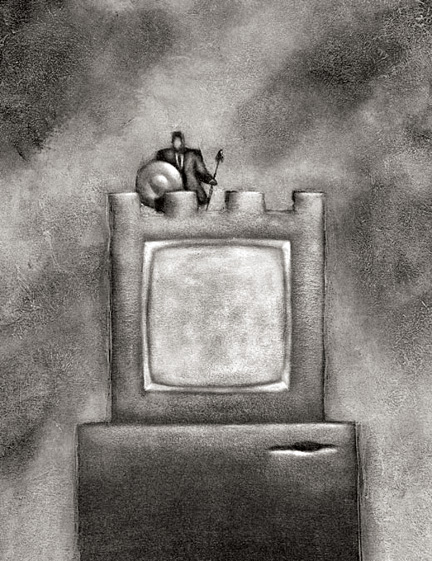 Pitt joins approximately 30 other schools as a CAEIAE, among them fellow redesignees Boston University, Syracuse University, and the United States Military Academy at West Point and newly designated Indiana University. Pitt and the other CAEIAEs were recognized June 5 during the annual conference of the Colloquium for Information Systems Security Education in Boston.
Pitt's renewed designation spans the academic years 2007-12; its previous certification was for the 2004-07 school years.
"This is a significant recognition of the School of Information Sciences' (SIS) important accomplishments in information security," said Pitt Provost and Senior Vice Chancellor James V. Maher. "SIS Dean Ron Larsen, SIS faculty member James Joshi, and the members of the curriculum team are to be congratulated on this redesignation."
Central to Pitt's redesignation is the Security Assured Information Systems (SAIS) track of study offered through the graduate programs in information science and telecommunications in Pitt's SIS. The SAIS tracks focus on the design and development of secure and reliable networked information systems; deployment, management, and maintenance of networks, systems, and IT infrastructures; and the evaluation and certification of security systems and software. The tracks are certified by the Committee on National Security Systems, a federal board that directs policy related to protecting classified government information.
The CAEIAE program aims to minimize the vulnerability of the United States' information systems by promoting college-level instruction and research in network and information security, or information assurance (IA). A college or university applies for the CAEIAE designation and undergoes a thorough review of its contributions to IA education and research, including funded research projects, IA-focused curriculum, and the quantity and quality of published research, among other areas.
"This designation is a strong validation of Pitt's high-quality IA-focused degree programs, and it says that Pitt is among the front-runners when it comes to IA-focused research," said James Joshi, cofounder and director of Pitt's Laboratory for Education and Research on Security Assured Information Systems and assistant professor of information science.
"CAEIAE status helps us attract superior students to Pitt's IA-focused programs and positions the University to take advantage of unique opportunities available only to designated institutions," Joshi added.
Students in a CAEIAE can apply for certain IA scholarships offered by the Department of Defense and for the National Science Foundation's (NSF) prestigious Federal Cyber Service: Scholarship for Service. Last year, Pitt received the NSF award, which provides more than $1 million for four years to provide scholarships to students pursuing the SAIS tracks. Approximately a dozen institutions in the country currently feature a Scholarship for Service-supported program.
Formed in 1998, the CAEIAE program was expanded in 2003 under President George W. Bush's National Strategy to Secure Cyberspace to address a perceived shortage of information security professionals. A designation does not carry a commitment of federal funding.
Other Stories From This Issue
There are no stories for the issue at this time.
On the Freedom Road

Follow a group of Pitt students on the Returning to the Roots of Civil Rights bus tour, a nine-day, 2,300-mile journey crisscrossing five states.
Day 1: The Awakening
Day 2: Deep Impressions
Day 3: Music, Montgomery, and More
Day 4: Looking Back, Looking Forward
Day 5: Learning to Remember
Day 6: The Mountaintop
Day 7: Slavery and Beyond
Day 8: Lessons to Bring Home
Day 9: Final Lessons