Research on Pittsburgh Promise Shows "Match" Matters
By LaMont Jones Jr.
Issue Date:
December 15, 2016
Pursuing higher education isn't just about going to college; it's also about attending a postsecondary school that is a good match or academic fit. Being well-matched means that the student's academic credentials and potential are on par with their peers. Students are considered under matched if their credentials far exceed those of their college classmates.
In the past few years, research on match has become a larger part of the national conversation about education. Across all income levels, researchers have found that a solid student-school match boosts a student's chance of being academically challenged and attending a higher-tiered school, which tends to lead to higher rates of graduation.
At Pitt, Lindsay C. Page and Jennifer E. Iriti, faculty members in the School of Education and the Learning Research and Development Center, have been investigating the role that the Pittsburgh Promise has had in improving postsecondary access and "match" among Pittsburgh Public School (PPS) graduates.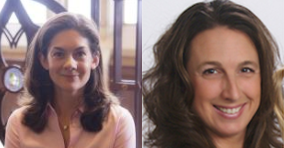 The Pittsburgh Promise gives grants to qualifying public school students to attend a Pennsylvania post-secondary school. Promise funds kick in after a student's other federal, state, and institutional grants have been received. Its current maximum award is $7,500 annually, although the study included periods when the award had a maximum value of $10,000 annually for up to four years. The program is a known as a place-based aid program, which means it allocates grants based on school-district residency, not on a student's financial need, in contrast to other scholarship programs.
"It is important to focus on place-based programs such as the Promise because they are bounded geographically and build the investments among key stakeholders — parents, teachers, community institutions — for better K-12 and higher education systems, which are the supports that help students get to college and persist to a degree," Iriti said.
Page and Iriti's research, which has been cited in the White House Community College Summit, has unearthed evidence that the Promise is doing what it was designed to do. It is improving college access as well as a student's persistence in postsecondary education by a substantial and statistically significant margin.
"Not only does the Promise help to increase college access for students, it particularly increases access to four-year colleges." Page said. "In addition, it is increasing the share of Pittsburgh students who are staying in-state for college, and we observe that it increases persistence at least through the second year of college," which is as far as students have been tracked in data to date.
In general, research indicates that students from lower-income households often are under matched, and that high-achieving, low-income students tend to be underrepresented on elite college campuses in Pennsylvania and across the nation.
Some of the under matching of Pittsburgh Promise students and their schools can be attributed to family financial considerations. Page and Iriti found that a majority of students who were under matched were college ready, but did not enroll anywhere. Similarly, many students who were academically prepared for a four-year college were instead enrolling in a two-year college.
"We find that the Promise did increase post-secondary match, particularly in the years where it was at its most generous, a maximum of $10,000 a year for four years," said Page.
The researchers shared these findings in a coauthored chapter in the book, Matching Students to Opportunity: Expanding College Choice, Access, and Quality (Harvard Education Press, 2016).
Other Stories From This Issue
There are no stories for the issue at this time.
On the Freedom Road

Follow a group of Pitt students on the Returning to the Roots of Civil Rights bus tour, a nine-day, 2,300-mile journey crisscrossing five states.
Day 1: The Awakening
Day 2: Deep Impressions
Day 3: Music, Montgomery, and More
Day 4: Looking Back, Looking Forward
Day 5: Learning to Remember
Day 6: The Mountaintop
Day 7: Slavery and Beyond
Day 8: Lessons to Bring Home
Day 9: Final Lessons