Rory Cooper-Led Team Lands $3.47 Million for Education Projects Related to Wounded Veterans, Persons with Disabilities
By Chuck Finder
Issue Date:
September 17, 2012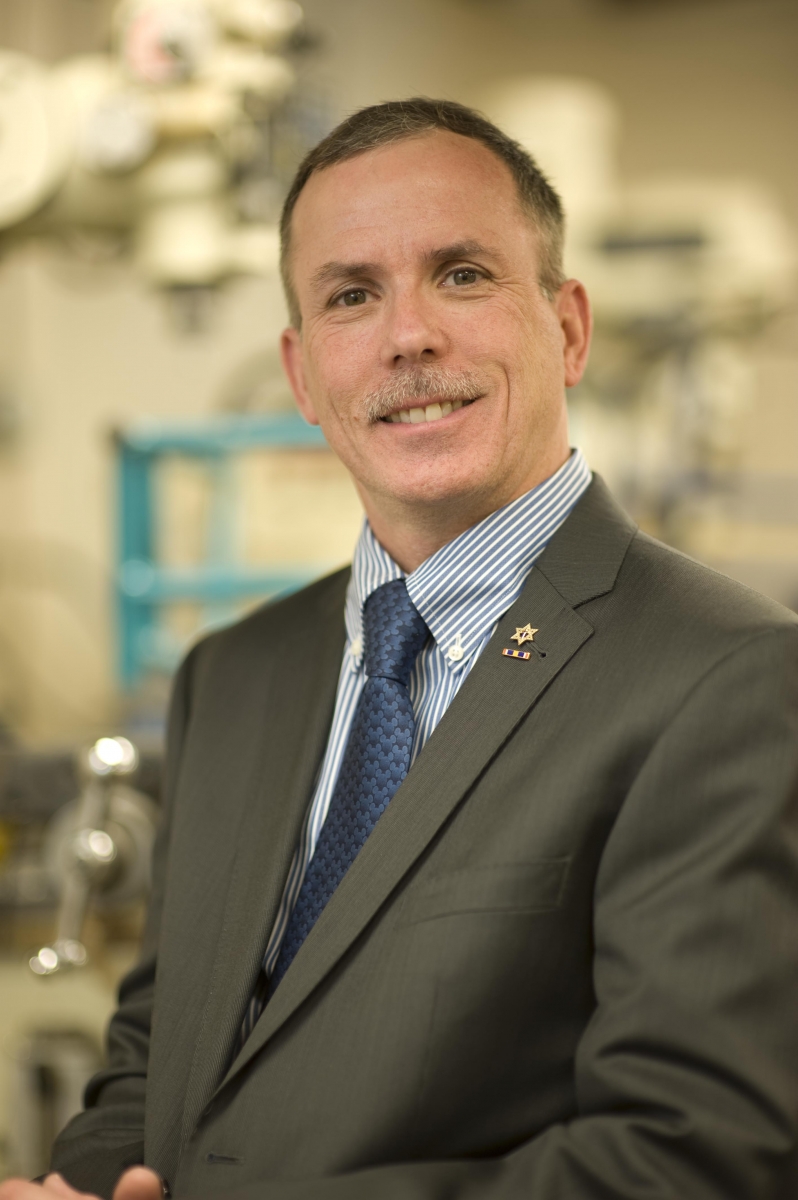 Rory Cooper and Mary Goldberg of the Human Engineering Research Laboratories and the University of Pittsburgh School of Health and Rehabilitation Sciences have been awarded $472,794 from the National Science Foundation to study pathways for military veterans with disabilities who are transitioning into education. The project aims to create a model for veterans and people with disabilities to succeed in science, technology, education and math (STEM) programs.
Cooper is the Distinguished Professor and FISA-Paralyzed Veterans of America Chair in the Department of Rehabilitation Science and Technology in Pitt's School of Health and Rehabilitation Sciences. Goldberg is the education and outreach coordinator for the Human Engineering Research Laboratories.
The assistive technology and engineering grant is the second education-related award that Cooper and his team have received in the past two months: in July, the NSF awarded $2,999,000 for a five-year study to support interdisciplinary research training in graduate-level engineering and rehabilitation.
"We're extremely honored to receive these awards and excited to have the opportunity to directly help veterans and people with disabilities in the region and across the nation by creating models for how to succeed in STEM education," Cooper said.
The most recent grant, awarded Sept. 7 via the NSF Engineering and Education Center, commences Nov. 1, 2012. It is tentatively set to expire Oct. 31, 2015. The earlier grant, scheduled from July 15, 2012 through mid-2017, was an award of the Integrative Graduate Education and Research Traineeships through the NSF Division of Graduate Education.
Cooper, an internationally recognized researcher and scientist, is the founding director and Veterans Health Administration Senior Research Career Scientist of the VA Rehabilitation Research and Development Center of Excellence in Pittsburgh. He also is the co-director of the NSF Quality of Life Technology Engineering Research Center, a joint effort between Carnegie Mellon University and Pitt. He is a professor of bioengineering, mechanical engineering, physical medicine and rehabilitation, and orthopaedic surgery at Pitt.
Other Stories From This Issue
There are no stories for the issue at this time.
On the Freedom Road

Follow a group of Pitt students on the Returning to the Roots of Civil Rights bus tour, a nine-day, 2,300-mile journey crisscrossing five states.
Day 1: The Awakening
Day 2: Deep Impressions
Day 3: Music, Montgomery, and More
Day 4: Looking Back, Looking Forward
Day 5: Learning to Remember
Day 6: The Mountaintop
Day 7: Slavery and Beyond
Day 8: Lessons to Bring Home
Day 9: Final Lessons