Science & Technology/Lovell's Team Provides Insights for Safe Return-to-play Decisions in Young Athletes
Issue Date:
August 22, 2007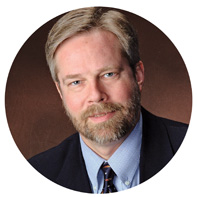 Mark Lovell
Concussions are common in young athletes, but the underlying changes in brain function that occur have been poorly understood. A Pitt School of Medicine study is the first to link changes in brain function directly to the recovery of the athlete.
Results of the five-year study, funded by a $3 million National Institutes of Health grant, are published in the August issue of Neurosurgery, the official, peer-reviewed journal of the Congress of Neurological Surgeons.
"We found that abnormal brain activity in children and adolescents on functional MRI (fMRI) was clearly related to their performance on neuropsychological tests of attention and memory and to their report of symptoms such as headaches," said principal investigator Mark Lovell, a professor in the medical school's orthopaedic surgery and neurological surgery departments.
"These results confirm crucial objective information that is commonly obtained by neuropsychological testing to help team doctors and athletic trainers make critical decisions about concussion management and safe return to play," added Lovell, who is founding director of the University of Pittsburgh Medical Center (UPMC) Sports Medicine Concussion Program, a clinical service and research program focused on the management of sports-related concussions.
"Our findings have several implications for understanding the recovery process after sports-related concussions," said study coauthor Michael "Micky" Collins, an assistant professor in the Pitt orthopaedic surgery and neurological surgery departments and assistant director of the UPMC program. "Although the results of this study must be considered preliminary, fMRI represents an important evolving technology that is providing further insight now for safe return-to-play decisions in young athletes and may help shape guidelines in the future."
According to the Centers for Disease Control and Prevention, between 1.4 and 3.6 million sports and recreation-related concussions occur each year, with the majority happening at the high school level.
"An explosion of scientific research over the past decade has taught us more about mild traumatic brain injury or concussion than we have ever known," noted Lovell, "including the knowledge that mismanagement of even seemingly mild concussions can lead to serious consequences in young athletes."
A concussion can occur when an athlete receives a traumatic force to the head or upper body that causes the brain to shake inside of the skull. Injury is defined as a concussion when it causes a change in mental status such as loss of consciousness, amnesia, disorientation, confusion, or mental fogginess. The severity, effects, and recovery of concussion are difficult to determine because no two concussions are alike, and symptoms are not always straightforward.
In recent years, research has shown that until a concussed brain is completely healed, the brain may be vulnerable to further injury, which has led to published studies that have raised public awareness and significantly changed the way sports concussions are managed.
Importantly, much of this research has included data that proves the usefulness of objective neuropsychological test data as part of the comprehensive clinical evaluation to determine clinical recovery following concussion. In fact, recent international concussion management guidelines have emphasized player symptoms and neuropsychological test results as "cornerstones" of the injury evaluation and management process.
While neuropsychological testing has become an increasingly useful tool, no published studies have examined the relationship between changes in computerized neuropsychological testing completed in a medical clinic and brain function as measured by fMRI. The lack of studies using fMRI may be because studies of this nature are very expensive and the equipment necessary to undertake this research is not readily available outside of a handful of academic medical centers, UPMC among them.
fMRI is one of the few brain scanning tools that can show brain activity, not just the anatomy. Traditional brain scanning techniques such as MRI and CT are helpful in viewing changes to the brain anatomy in more severe cases, but cannot identify subtle brain-related changes that are believed to occur on a metabolic rather than an anatomic level. fMRI can determine, through measurement of cerebral blood flow and metabolic changes, which parts of the brain are activated in response to different cognitive activities.
"In our study, using fMRI, we demonstrate that the functioning of a network of brain regions is significantly associated with both the severity of concussion symptoms and time to recover," said Jamie Pardini, a neuropsychologist on the clinical and research staff of the UPMC concussion program and coauthor of the study.
Pitt's study documented the link between changes in brain activation and concussed athletes clinical recovery, which was defined as a complete resolution of symptoms and neuropsychological testing results that appeared within expected levels or back to the athlete's personal baseline.
"It is our view that studies establishing a link between brain physiology and neuropsychological testing help demonstrate the utility of neuropsychological testing as a proxy for direct measurement of brain functioning after concussion," Pardini added.
The research project involved 28 concussed high school athletes and 13 age-matched controls. The concussed athletes underwent fMRI evaluation within approximately one week of injury and then again when they met criteria for clinical recovery. During their fMRI exams, the athletes were given working memory tasks to complete while the brain's activity was observed and recorded. As a group, athletes who demonstrated the greatest degree of hyperactivation at the time of their first fMRI scans also demonstrated a more prolonged clinical recovery than did athletes who demonstrated less hyperactivation during their first fMRI scans.
"We identified networks of brain regions where changes in functional activation were associated with performance on computerized neuropsychological testing and certain postconcussion symptoms," reported Pardini. "Also, our study confirms previous research suggesting that there are neurophysiological abnormalities that can be measured even after a seemingly mild concussion."
The study utilized a computer-based neuropsychological test called ImPACT™ (Immediate Post-Concussion and Cognitive Testing), which measures cognitive functions such as attention, memory, speed of response, and decision making. ImPACT was developed by Lovell and colleagues over the past decade and has been extensively researched by Pitt and other academic institutions throughout the world. Lovell and Collins have a proprietary interest in the ImPACT test, as does UPMC. ImPACT Applications, Inc., is a Pittsburgh-based company that owns and licenses the ImPACT tool.
"Recent years have marked exciting and important discoveries in sports concussion research, but there are still many unanswered questions," said Lovell. "Continued research designed to evaluate multiple parameters of concussion effects and recovery will further help structure return-to-play guidelines."
Other Stories From This Issue
There are no stories for the issue at this time.
On the Freedom Road

Follow a group of Pitt students on the Returning to the Roots of Civil Rights bus tour, a nine-day, 2,300-mile journey crisscrossing five states.
Day 1: The Awakening
Day 2: Deep Impressions
Day 3: Music, Montgomery, and More
Day 4: Looking Back, Looking Forward
Day 5: Learning to Remember
Day 6: The Mountaintop
Day 7: Slavery and Beyond
Day 8: Lessons to Bring Home
Day 9: Final Lessons