Science2007 Highlights Collaboration, Innovation Among Top Researchers
By Megan Grote
Issue Date:
October 8, 2007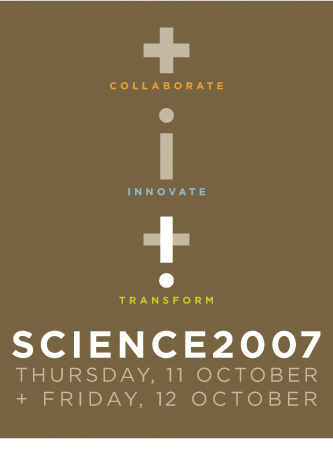 The University's seventh-annual exposition of new developments and technologies in science and medicine will showcase collaboration among researchers from different disciplines.
"Collaborate, Innovate, Transform" is the theme of Science2007, to be held Thursday and Friday in Alumni Hall.
The program includes keynote lectures by three of the nation's leading scientists plus an internationally known architect acclaimed for his work in environmental design.
Science2007 also features 12 spotlight sessions featuring the work of researchers from Pitt and Carnegie Mellon University; a new technology showcase; poster sessions exploring research done by students, postdoctoral fellows, and faculty; a symposium for early-career science professionals; case studies involving local scientists working in industry; and other events.
More details, including schedules and registration information, can be found at www.science2007.pitt.edu.
In addition, some of the latest laboratory equipment and supplies used in current research will be featured at the Life Sciences Supplier Show from 10 a.m. to 3 p.m. Wednesday. The trade show is being organized by the University's Supplier Management Department. More than 40 vendors are expected to participate in the event on the concourse level of the Petersen Events Center. In addition to product exhibits, several special presentations are planned.
Science2007's theme of collaboration, innovation, and transformation "reflects a distinct characteristic of contemporary science in which Pitt particularly excels—collaboration among researchers from a diversity of highly specialized fields—and their ability to capitalize on rapidly emerging findings to translate scientific discoveries into innovations in patient care, new product development, and new scientific tools and technologies," said Arthur S. Levine, senior vice chancellor for the health sciences and dean of the School of Medicine at Pitt.
James V. Maher, Pitt provost and senior vice chancellor, said Science2007 showcases the Pittsburgh region's academic strengths in science, engineering, medicine, and computation. "Not only do we celebrate the University of Pittsburgh's role as a scientific leader and the achievements of so many investigators in academic and industrial settings throughout the community, but this event also highlights the collective impact of their work on economic development and the tremendous promise that scientific collaboration and innovation hold for the continued transformation of the entire region," he said.
Maher and other University leaders said unique scientific research being done in Pittsburgh has the potential to drive the development of innovative treatments for disease, alternative energy sources, and instrumentation that allows exploration of cellular and molecular structures at sub-microscopic levels.
All Science2007 events are free and open to the public, but the work being celebrated is of particular interest to faculty, students, and researchers from local colleges and universities; physicians and other health professionals; representatives of the region's pharmaceutical companies and biotech firms; and leaders of economic-development agencies and philanthropic foundations. In addition, many secondary school science teachers, information-technology experts, and representatives of law firms and venture-capital companies are expected to attend.
Those invited to give the plenary lectures are among the most highly respected scientists in their fields. They are engaged in groundbreaking research on a variety of topics—from new developments in genetics and immunology to architecture and global warming.
Descriptions of the presentations and presenters follow.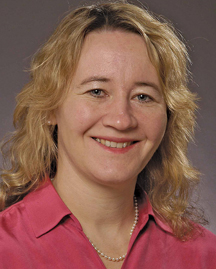 Carol W. Greider
Dickson Prize in Medicine Lecture: "Telomerase and the Consequences of Telomere Dysfunction," by Carol W. Greider, Daniel Nathans Professor of Molecular Biology and Genetics, director of the Department of Molecular Biology and Genetics, and professor of oncology in the Johns Hopkins University School of Medicine (11 a.m. Thursday).
Greider, winner of the 2006 Albert Lasker Award for Basic Medical Research, has been a member of the Johns Hopkins faculty since 1997 and director of the Department of Molecular Biology and Genetics since 2003. She is a member of the National Academy of Sciences and the Academy of Arts and Sciences and received the National Academy's Richard Lounsberry Award in April 2003.
A graduate of the University of California at Santa Barbara, Greider holds a doctorate in molecular biology from the University of California at Berkeley and began her postgraduate training in 1988 at the Cold Spring Harbor Laboratory on Long Island.
Her research focuses on telomerase, an enzyme that maintains chromosome ends and controls their length and integrity. Telomerase is essential for cells that divide indefinitely. Understanding this enzyme holds tremendous implications for the growth of stem cells and cancer cells.
The Dickson Prize is the most prestigious honor awarded by the University of Pittsburgh School of Medicine. Established in 1969 by the estates of Joseph Z. Dickson and his wife, Agnes Fischer Dickson, it includes a bronze medal and $50,000 cash award.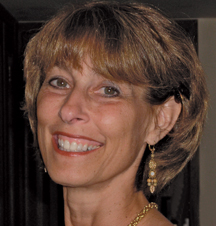 Laurie H. Glimcher
Mellon Lecture: "Lineage Commitment in the Immune System," by Laurie H. Glimcher, Irene Heinz Given Professor of Immunology at the Harvard School of Public Health and professor of medicine in Harvard Medical School (4 p.m. Friday).
A 1972 graduate of Harvard University, Glimcher earned her MD at Harvard Medical School in 1976 and has become one of the nation's leading experts in immunology.
Her work explores the molecular pathways that regulate the development of T helper cells in the immune system and govern the behavior of the human body's natural defenses. Examining this behavior is crucial to understanding autoimmune diseases.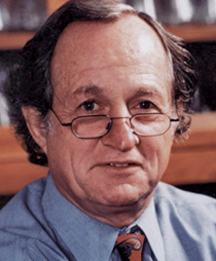 Mario R. Capecchi
Klaus Hofmann Lecture: "Modeling Human Disease in the Mouse: From Cancer to Neuropsychiatric Disorders," by Mario R. Capecchi, distinguished professor of human genetics and biology and Howard Hughes Medical Institute investigator at the University of Utah (11 a.m. Friday).
A native of Verona, Italy, Capecchi received his BS degree from Antioch College in 1961 and his PhD degree in biophysics from Harvard University in 1967. His thesis was completed under the guidance of James D. Watson, one of the co-discoverers of the structure of DNA. Capecchi joined the faculty of the University of Utah in 1973 and has been affiliated with HHMI since 1988. He is a member of the National Academy of Sciences and the European Academy of Sciences.
Capecchi is best known for pioneering the technology that allows scientists to create mice with mutations in any desired gene by choosing which gene to mutate and how to mutate it. As a result, his work has helped produce mouse-based models for numerous important human diseases.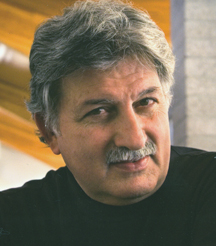 Edward Mazria
Provost Lecture: "Nation Under Siege," by Edward Mazria, senior principal at the architecture and planning firm Mazria Inc. of Santa Fe, N.M. (4 p.m. Thursday).
Mazria is a 1963 graduate of Pratt Institute and spent two years as an architect in the Peace Corps in Peru. His buildings emphasize "healthy interaction" between buildings and their environment and have been featured in Architecture, Progressive Architecture, Architectural Digest, The Wall Street Journal, and The New York Times. His most recent undertaking, Architecture 2030, is described as "a global challenge to reduce fossil fuel consumption in architectural design and building construction."
Another initiative, The 2010 Imperative: A Global Emergency Teach-In, brought together 250 million people from 49 countries to discuss the science behind global climate change and its relationship to building construction. Author of numerous technical papers and The Passive Solar Energy Book (Rodale Press), Mazria has taught architecture at the University of New Mexico, University of Oregon, University of Colorado at Denver, University of California at Los Angeles, and the University of Nebraska at Lincoln.
Symposium Sessions: In addition to the plenary lectures, 12 symposium sessions will feature the research of Pitt and Carnegie Mellon faculty. The Science2007 schedule also includes "Science at Work" sessions on leveraging university research into marketable products, the Pittsburgh Life Sciences Greenhouse, the "anatomy of a licensing transaction," and how it's "getting easier to be green." The complete schedule of these sessions can be found at the Science2007 Web site.
Technology Showcase: The Science2007 Technology Showcase, a special display of new technologies recently developed by Pitt researchers, will be held in conjunction with the opening night reception at 5 p.m. Thursday in the lower lounge of the William Pitt Union. The showcase, organized by Pitt's Office of Enterprise Development and Office of Technology Management, features technologies now available for licensing.
Poster Sessions: Students, postdoctoral fellows, and faculty members will present posters highlighting their recent research on cell biology, energy and efficiency, fuels of today and tomorrow, metabolism, proteins and proteomics, the senses, bacteria and viruses, computation, genes and genomes, immunology, modeling disease, and regenerative medicine. Medical students will present posters on their summer research projects. The schedule of poster sessions, including the hours that posters will be available for viewing, can be found on the Science2007 Web site.
Career Workshop: At 8:30 a.m. Friday, Trevor M. Penning, professor of pharmacology at the University of Pennsylvania School of Medicine, will present a practical approach to finding job opportunities. He will be joined by a variety of professionals from science-related fields who will lead roundtable discussions about career prospects. The workshop will be presented by the Office of Academic Career Development, Pitt's schools of the health sciences, and the University of Pittsburgh Postdoctoral Association.
Pitt Chronicle Editor Jason Togyer contributed to this story.
Other Stories From This Issue
There are no stories for the issue at this time.
On the Freedom Road

Follow a group of Pitt students on the Returning to the Roots of Civil Rights bus tour, a nine-day, 2,300-mile journey crisscrossing five states.
Day 1: The Awakening
Day 2: Deep Impressions
Day 3: Music, Montgomery, and More
Day 4: Looking Back, Looking Forward
Day 5: Learning to Remember
Day 6: The Mountaintop
Day 7: Slavery and Beyond
Day 8: Lessons to Bring Home
Day 9: Final Lessons