Science&Technology/NIH Awards Pitt $16 Million to Establish HIV Research Center
By Jim Swyers
Issue Date:
September 10, 2007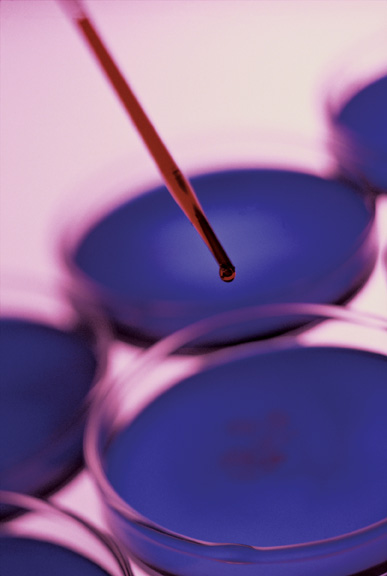 The National Institutes of Health (NIH) has awarded Pitt's School of Medicine a $16 million, five-year grant to establish an HIV research center.
Research at the Pittsburgh Center for HIV Protein Interactions (PCHPI) is expected to give scientists detailed new insights into the life of HIV, the virus that causes AIDS, and have important implications for developing new drug targets.
One of three centers being funded jointly by the National Institute of General Medical Sciences and the National Institute of Allergy and Infectious Diseases, the Pitt center will specialize in developing methods and tools for understanding what happens to the HIV virus, both structurally and at an atomic level, immediately after it enters the cell and prior to becoming integrated into the host genome.
By doing this, PCHPI researchers will be able to identify which cellular processes and components are hijacked by HIV.
"We know how HIV attaches to its host and how it gains entry to cells, but what happens between when it first enters into the cells and when it integrates itself into the host genome is still a mystery. By elucidating the important events during this period, we believe we'll learn a great deal about the how the virus can be stopped," said PCHPI director Angela Gronenborn, the University of Pittsburgh Medical Center Rosalind Franklin Professor and chair of the Department of Structural Biology in Pitt's medical school.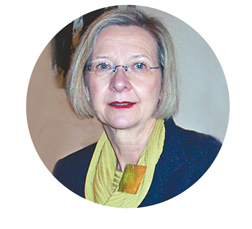 Angela Gronenborn
Gronenborn, who recently was elected to the National Academy of Sciences, is one of the country's leading structural biologists and an internationally renowned specialist in the application of nuclear magnetic resonance (NMR) spectroscopy for investigating the biochemical mechanisms and cellular structures involved in HIV pathogenesis.
Although researchers have determined the structures of many HIV proteins in isolation, they know the structures of only a few HIV proteins in their functional state—that is, when they interact with cellular components of host cells. Because HIV works through such interactions, knowing their structures will provide targets for new generations of anti-AIDS drugs.
Center researchers will use NMR and X-ray crystallography to identify and characterize atomic structures of key virus interactions and other pivotal events in the immediate postentry stage of the viral life cycle. They also will use advanced imaging technologies such as cryo-electron tomography to better study the structure of HIV and the host cellular components with which it interacts.
As part of its mission to collaborate with researchers nationally and globally, the center will make the methods and tools it develops available to the entire HIV research community. These resources are expected to have a major impact on the global fight against AIDS, which is estimated to afflict more than 40 million people worldwide.
"HIV is so challenging to treat because the virus is extremely adept at evolving resistance against therapies that target individual HIV proteins. Efforts by Dr. Gronenborn and her colleagues to identify and image pivotal virus-host cell interactions could forge new avenues for drug discovery," explained Ravi Basavappa, the National Institute of General Medical Sciences program director for the new centers.
In addition to studying the structure and interactions of HIV using advanced technologies, another focus of the center will be to engage virologists, cell biologists, and structural biologists in a collaborative effort toward deciding which of these interactions make the best drug targets.
"For many years, structural biologists and virologists have not worked closely in the area of HIV-targeted drugs," Gronenbaum said. "This center will allow the two to work collaboratively and help them to determine fairly quickly whether their hypotheses about what happens at the molecular and atomic levels of HIV infection are accurate."
Other Stories From This Issue
There are no stories for the issue at this time.
On the Freedom Road

Follow a group of Pitt students on the Returning to the Roots of Civil Rights bus tour, a nine-day, 2,300-mile journey crisscrossing five states.
Day 1: The Awakening
Day 2: Deep Impressions
Day 3: Music, Montgomery, and More
Day 4: Looking Back, Looking Forward
Day 5: Learning to Remember
Day 6: The Mountaintop
Day 7: Slavery and Beyond
Day 8: Lessons to Bring Home
Day 9: Final Lessons