Summary of University's Pandemic Preparedness Plan Released Today
Issue Date:
September 10, 2007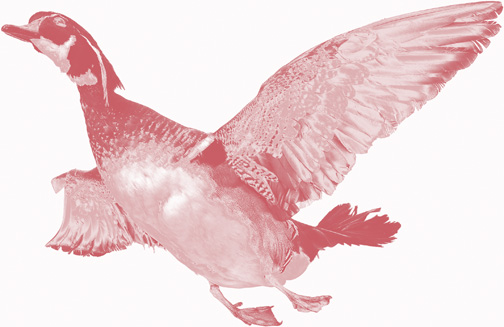 At the height of an avian flu pandemic reaching Western Pennsylvania, Pitt's campuses might officially be closed to all but essential personnel and those students who could not leave;
The University of Pittsburgh Medical Center (UPMC) could utilize campus facilities for medical treatment; and
Some research might be interrupted.
Those are among the elements of Pitt's Pandemic Preparedness Plan, a summary of which is being made public today.
The document outlines procedures for students, faculty, staff, and administrators from the point at which a human-to-human transmission of avian flu or other highly contagious disease is first identified anywhere in the world, through to the worst case, in which the disease appears on Pitt campuses.
The plan calls for increased communications to the University community via e-mail, a Web site, text messages, and phone messages; as well as methods to preserve the integrity of research in progress. It also describes a timetable for social distancing and the orderly evacuation of campus; working conditions for employees deemed to be essential; the purchase of masks and safety equipment; and on-campus housing arrangements for students unable to go home.
The Pandemic Preparedness Plan, completed over the summer, was commissioned by Pitt Emergency Executive Jerome Cochran, who also is the University's executive vice chancellor. The plan is the work of a University-wide committee with input from more than 60 Pitt experts in student issues, academic affairs, research continuity, medicine, public health, communications, and administration. The committee, chaired by Pitt Environmental Health and Safety Director Jay Frerotte, has been meeting periodically since April 2006.
Even though there has been no widespread human-to-human transmission of avian flu, periodic episodes of human sickness in Asia, most often contracted through contact with sick birds, led the U.S. Centers for Disease Control to recommend that institutions, including universities, develop contingency plans.
A 12-page summary of Pitt's plan can be found on Pitt's Web site. The complete plan is part of the University's comprehensive Emergency Response Guidelines, which are disseminated to deans, directors, and department chairs.
Because the characteristics of a virus that might trigger a pandemic are unknown, the plan takes into account varying degrees of severity and rapidity of transmission. It assumes that a pandemic would have five stages—prehuman-to-human transmission; sustained human-to-human transmission anywhere in the world except near Pitt facilities; human-to-human transmission near Pitt's campuses, requiring social distancing; widespread human-to-human transmission throughout Western Pennsylvania; and cases of illness on Pitt campuses. Each of those stages requires coordinated decision-making and actions across the University, to reduce health risks and operational interruptions.
For example, in the third stage of a pandemic (when social distancing is needed to control contagion), some students, especially those from foreign countries, might not be able to get home on short notice. The plan, therefore, must minimize risk to staff but at the same time provide services to those students who remain. Likewise, in the fifth stage (when illness is identified on campus), the plan must provide for housing in which to isolate sick students from healthy people who remain on campus.
The Pitt planning process included UPMC personnel to ensure that both the Pitt pandemic plan and UPMC's avian flu plan supported each other.
The summary of Pitt's Pandemic Preparedness Plan is available at www.pitt.edu/avianflu/plan.html.
Pitt's avian flu Web site: www.pitt.edu/avianflu/index.html.
Other Stories From This Issue
There are no stories for the issue at this time.
On the Freedom Road

Follow a group of Pitt students on the Returning to the Roots of Civil Rights bus tour, a nine-day, 2,300-mile journey crisscrossing five states.
Day 1: The Awakening
Day 2: Deep Impressions
Day 3: Music, Montgomery, and More
Day 4: Looking Back, Looking Forward
Day 5: Learning to Remember
Day 6: The Mountaintop
Day 7: Slavery and Beyond
Day 8: Lessons to Bring Home
Day 9: Final Lessons