Trustees Approve Pitt's $1.97 Billion Operating Budget
Issue Date:
August 18, 2014
The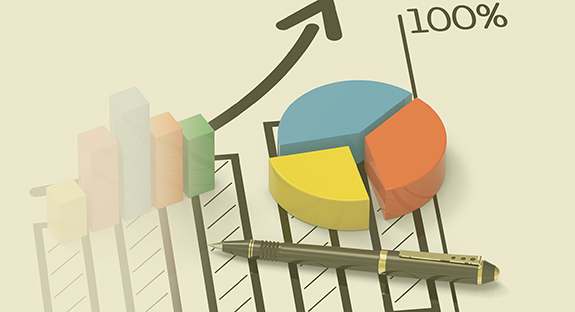 University of Pittsburgh's Board of Trustees, acting through its Executive Committee, has approved a $1.97 billion operating budget for the fiscal year that began on July 1. The budget was proposed by the University's senior management team and was reviewed and recommended by the board's Budget Committee.
"The University of Pittsburgh has moved through another year of remarkable achievement and impact. Both faculty members and students continue to earn the highest forms of recognition, and broader measures of progress, such as retention and graduation rates, continue to climb," said then-Chancellor Mark A. Nordenberg. "Looking at the longer term, since 1995, Pitt has awarded more than 147,000 degrees and attracted more than $10 billion of research support, contributing to the economic strength and social vitality of its home region. The budget passed by our Board today [July 18] positions the University to continue to deliver the highest quality education to our students."
He noted that Pitt continues to be recognized as a best-value university—one that provides the highest levels of quality while also working effectively to contain costs. "This year, not only was the University of Pittsburgh the sole Pennsylvania public college or university included in The Princeton Review's annual 'Best Value Colleges' list, but it was also named as one of the 150 colleges nationwide that The Princeton Review designates as 'Best Value Colleges' based on assessments of institutions' academics, cost, and financial aid," Nordenberg said. "This year also marked the ninth year that the University of Pittsburgh was ranked as the top value among all public colleges and universities in Pennsylvania by Kiplinger's Personal Finance in its annual ranking of four-year schools that combine outstanding education with economic value."
He added that the recognition of Pitt's value was again clearly evidenced in the marketplace this year, when applications for admission to Pitt continued their dramatic rise. Applications to undergraduate programs on the Pittsburgh campus increased 11 percent over the past year, surpassing 30,000 for the first time in the University's history. This included a 20.5 percent increase in applications from Pennsylvania residents, even as the number of students graduating from Pennsylvania high schools continued to decline. Pitt's regional campuses have experienced similar recruitment successes, with applications to Pitt's regional campuses up nearly 17 percent from the previous year.
"This year, once again, Pitt strengthened its position as an institution of choice for hardworking, high-achieving students," Nordenberg said. "The record number of applications we have received stands in sharp contrast to the enrollment challenges faced by many Pennsylvania universities and colleges, especially those in western Pennsylvania."
"Maintaining the lowest possible tuition rates while continuing to invest in quality remains a top priority but has become increasingly difficult in the face of eroding state support," Nordenberg said. "This has been especially true over the past four fiscal years. Pitt's support initially was cut by 21 percent at the start of the 2012 budget year. That was followed by a further midyear reduction, as well as a 50 percent reduction in construction funding, resulting in a total cut to our state support approaching $70 million in that one year. Since then, public university funding has been flat, for the past three years. This has taken Pitt's state support back to the level of 1995, in absolute dollars unadjusted for inflation. If inflationary adjustments are made, state support now is at its lowest level since Pitt became a public university in the mid-1960s."
To place this in context, the Consumer Price Index has risen by 56 percent since the 1995 fiscal year, while the Higher Education Price Index, a more accurate measure of university operating costs, has risen by 82.5 percent over the same period. At the same time, the number of highly qualified students attending the University has increased with full-time equivalent enrollment rising by more than 20 percent. The University also has experienced similar growth in terms of its research expenditures. Annual research funds have grown from $230 million in 1995 to nearly $700 million in the current year, and the University now ranks among the top American universities in terms of the federal science and engineering research and development support attracted by members of its faculty.
The University's operating budget includes a University-wide blended tuition-rate increase of 3.3 percent. There will be a tuition-rate increase of 3.9 percent for all students enrolled in programs on the University's Pittsburgh campus. As an example, the tuition increase for students enrolled in the Kenneth P. Dietrich School of Arts and Sciences is $316 per semester for Pennsylvania-resident students and $511 per semester for nonresident students. Because Pitt, unlike many other universities, does not impose an upper-division surcharge, both the dollar increase and the resulting tuition charge are the same for students from freshman to senior status, which also helps hold down the total cost of a four-year degree.
The operating budget also includes a tuition-rate increase of 2.0 percent for all students enrolled in programs on the University's regional campuses. Tuition will increase $122 per semester for students enrolled in arts and sciences programs on the Bradford, Greensburg, and Johnstown campuses and $105 at the Titusville campus. This continues the University's multiyear commitment of lower tuition increases on the regional campuses. The cumulative impact of these more modest increases has resulted in tuition rates that are approximately 26 percent lower than on the Pittsburgh campus.
To help hardworking students and their families adjust to these changes, financial aid will be increased. "Consistent with the University's long-standing practice, the financial aid budget has been increased by the same percentage amount as the blended tuition-rate increase, which brings total University-provided financial aid to approximately $168 million for fiscal year 2015," said Arthur Ramicone, the University's chief financial officer.
"The University continues to work to reduce costs, wherever possible, through a broad range of measures including increased emphasis on sustainability, as well as streamlining operations, sharing services, and improving productivity by utilizing additional information technology and targeted layoffs," Ramicone said. "As we identify potential cost savings, we are always mindful of the need to preserve the academic quality of the University and its programs."
The operating budget includes a modest salary-increase pool of 2.5 percent. "The University's remarkable record of progress is obviously a reflection of the significant role that faculty and staff play at Pitt. They have made salary sacrifices in recent years, including salary freezes," said Nordenberg. "This year's modest salary-increase pool, crafted in times that continue to be very challenging, reinforces the fact that our people are a high priority."
Other Stories From This Issue
There are no stories for the issue at this time.
On the Freedom Road

Follow a group of Pitt students on the Returning to the Roots of Civil Rights bus tour, a nine-day, 2,300-mile journey crisscrossing five states.
Day 1: The Awakening
Day 2: Deep Impressions
Day 3: Music, Montgomery, and More
Day 4: Looking Back, Looking Forward
Day 5: Learning to Remember
Day 6: The Mountaintop
Day 7: Slavery and Beyond
Day 8: Lessons to Bring Home
Day 9: Final Lessons